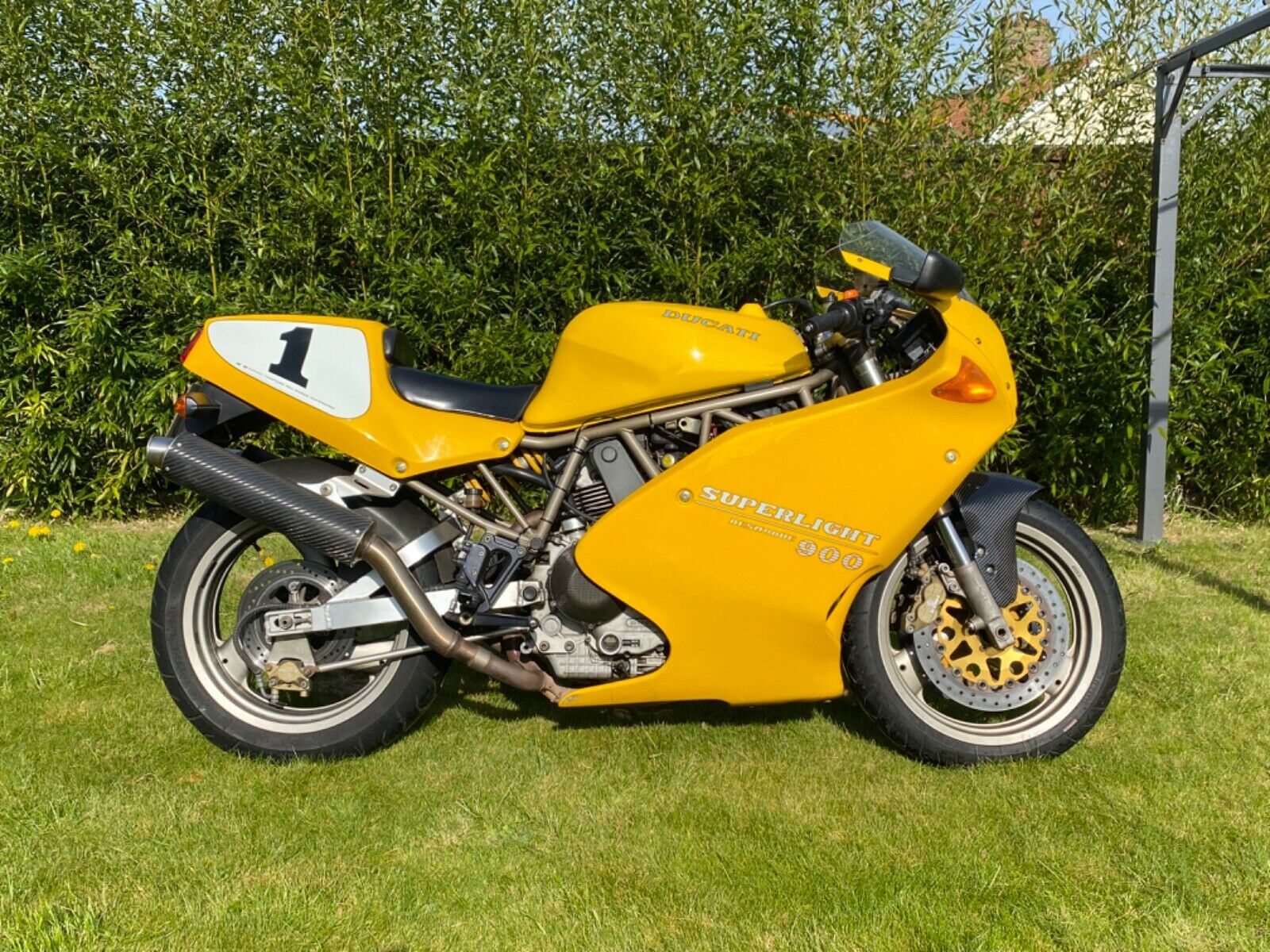 Seems as if the UK has had a couple of really interesting motorcycles come to market recently.  On the heals of a post trying to make a case for a Bimota DB2 over a standard 900SS this SuperLight really complicates the situation. Sure the DB2 is appealing, but is it too niche?  Maybe a Ducati 900SS SuperLight is a better fit.  The SuperLight was to be the ultimate version of the first generation SuperSports.  A light, simple, fun machine.  In the end Ducati created a cult classic from the start.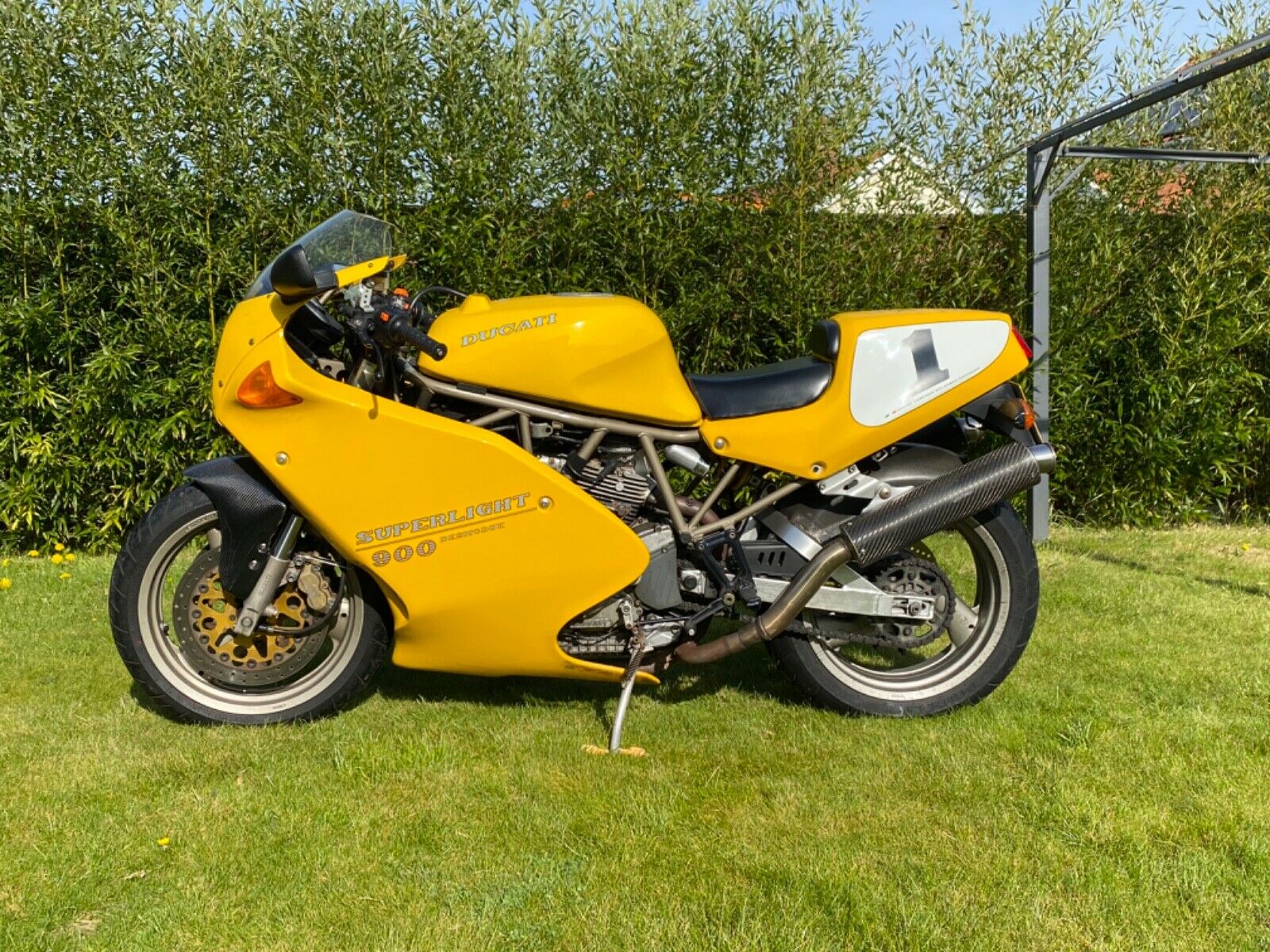 The single seal SuperLight was treated to more than just a unique numbered plaque on the triple tree.  The special yellow and single seat configuration make the bike pop and stand out.  Some carbon extras reduce weight and increase the visual appeal.  In some markets lighter wheels were used.  Many small details come together to create a wonderful package.  Low production numbers mean that you are unlikely to run into another at the local bike night.
Ducati 900 Superlight MK IV, 1996/N, I'm only the 3rd owner, 42438 miles, MOT 12th June 2022 (Can put full MOT on the bike for new owner), Comes with 2 x original keys, a thick stack of service history (Belts changed at 40974 miles), Carbon cans, clutch cover and front & rear mud guards, Superb to ride, sounds lovely, Great original condition for age & mileage, HPI Clear, Possible part exchange? Collection Norwich, I may be able to deliver, £5250 NO TIME WASTERS as I just don't have the spare time!!! Genuine bike so only genuine buyers please!!!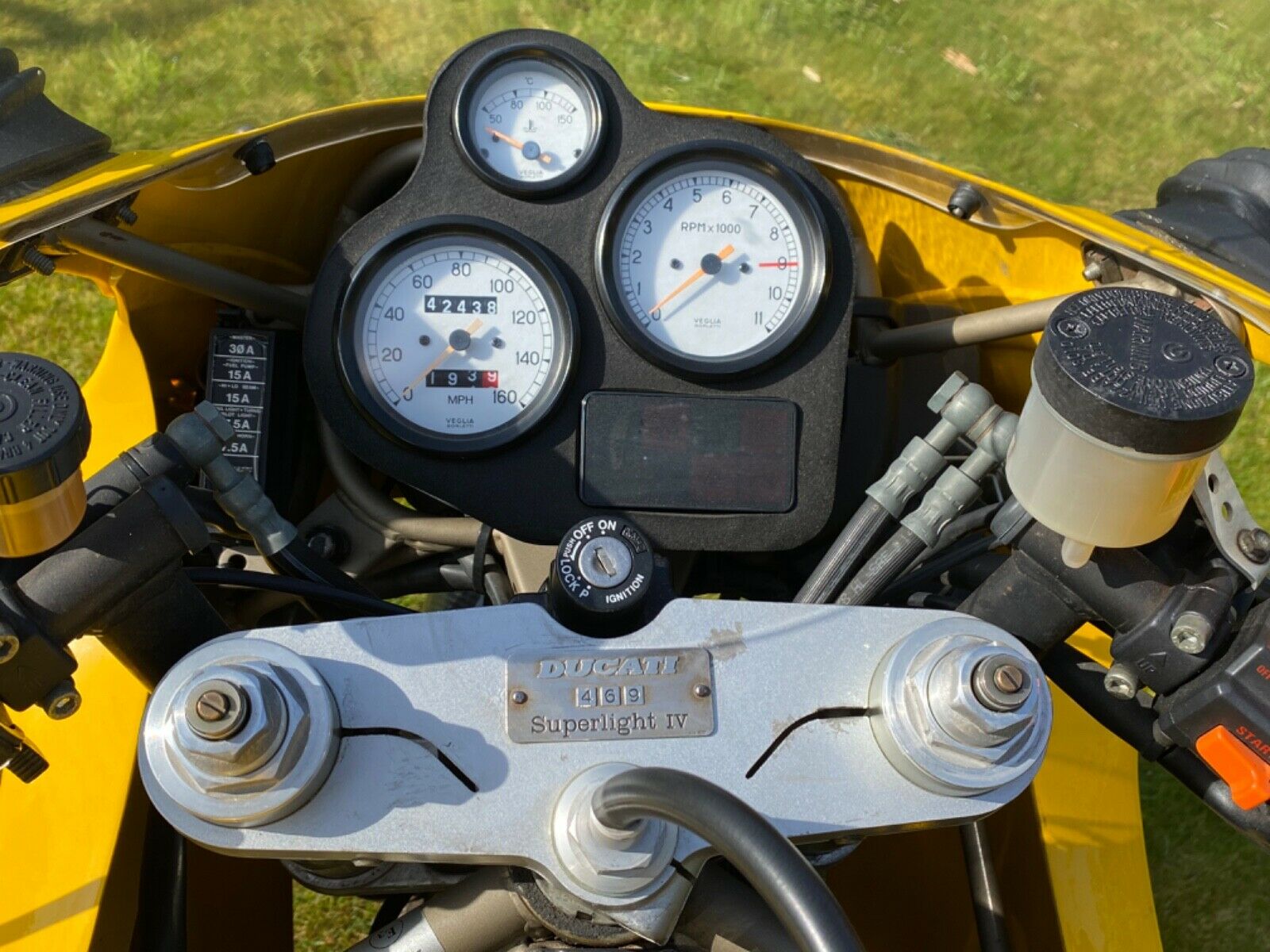 With the rise in popularity of all things 90s it is hard to think of a more Rad way to spend 5250 Pounds Sterling.  At the current exchange that price would have buyers lined up around the block in the UK.  One would think that there could not be that much of an imbalance on opposite sides of the pond.  Would love to hear from some of our UK readers on the topic of valuation and comparisons to US based recent sales.  Mileage is a fair bit higher than others that have been listed, but these robust motors are know to last.