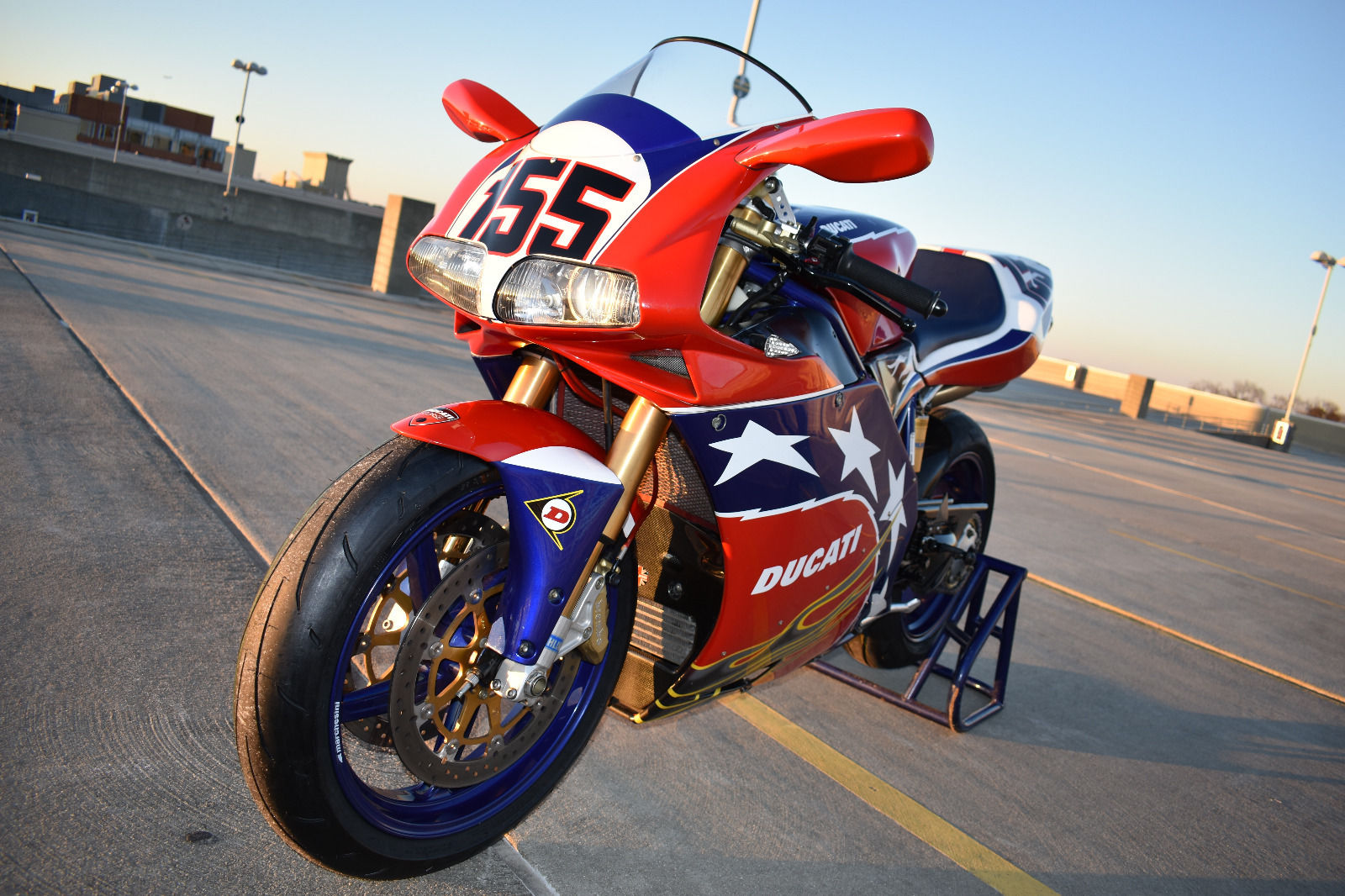 Today is a bit about eye candy. Well, it's really all about eye candy. My day really comes together when I see a great machine photographed in a manner that really makes it pop. Today's seller has done just that, and I welcome you to sit back, relax, and enjoy the sublime photos of a Ducati 998S in striking livery.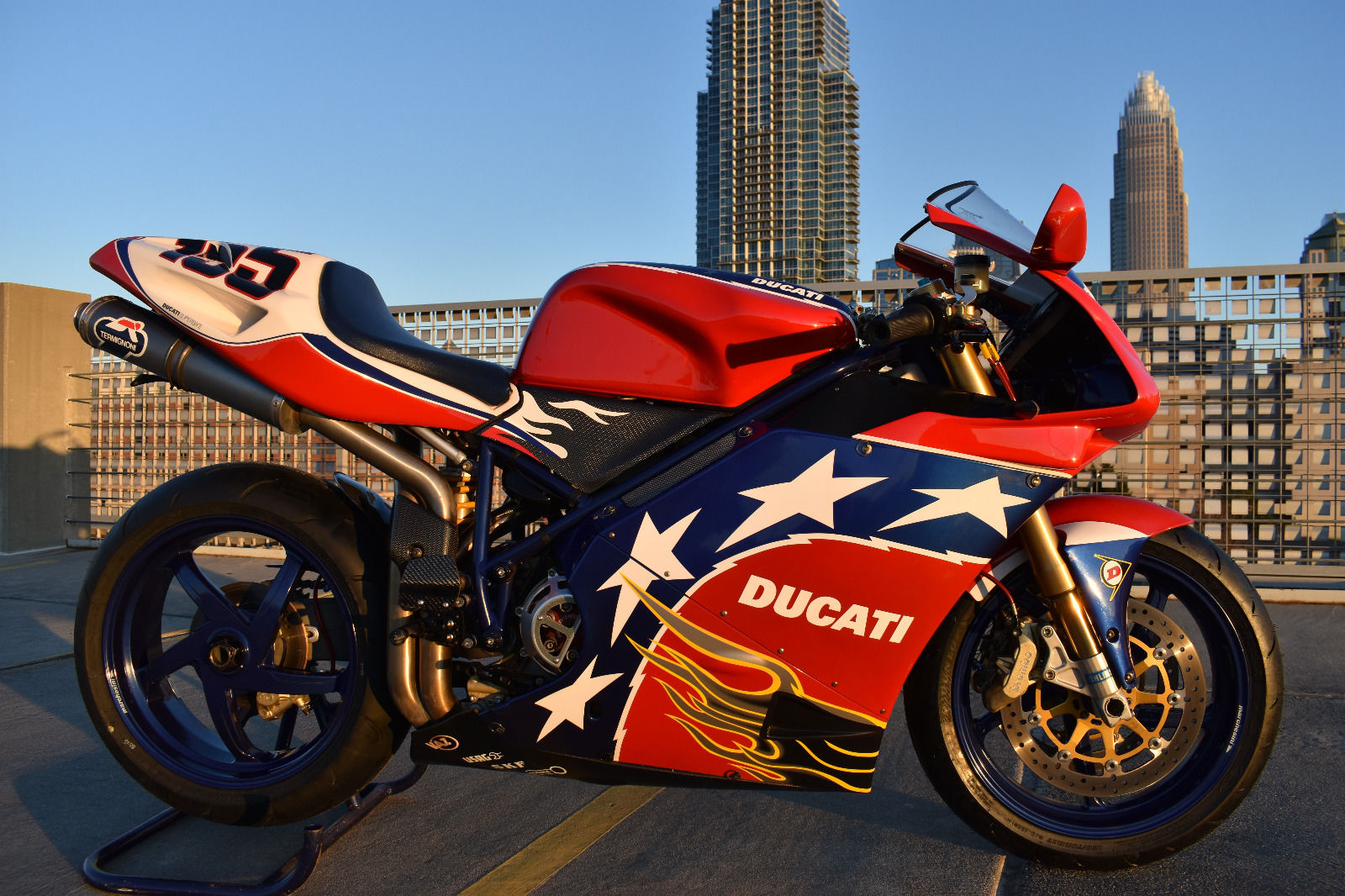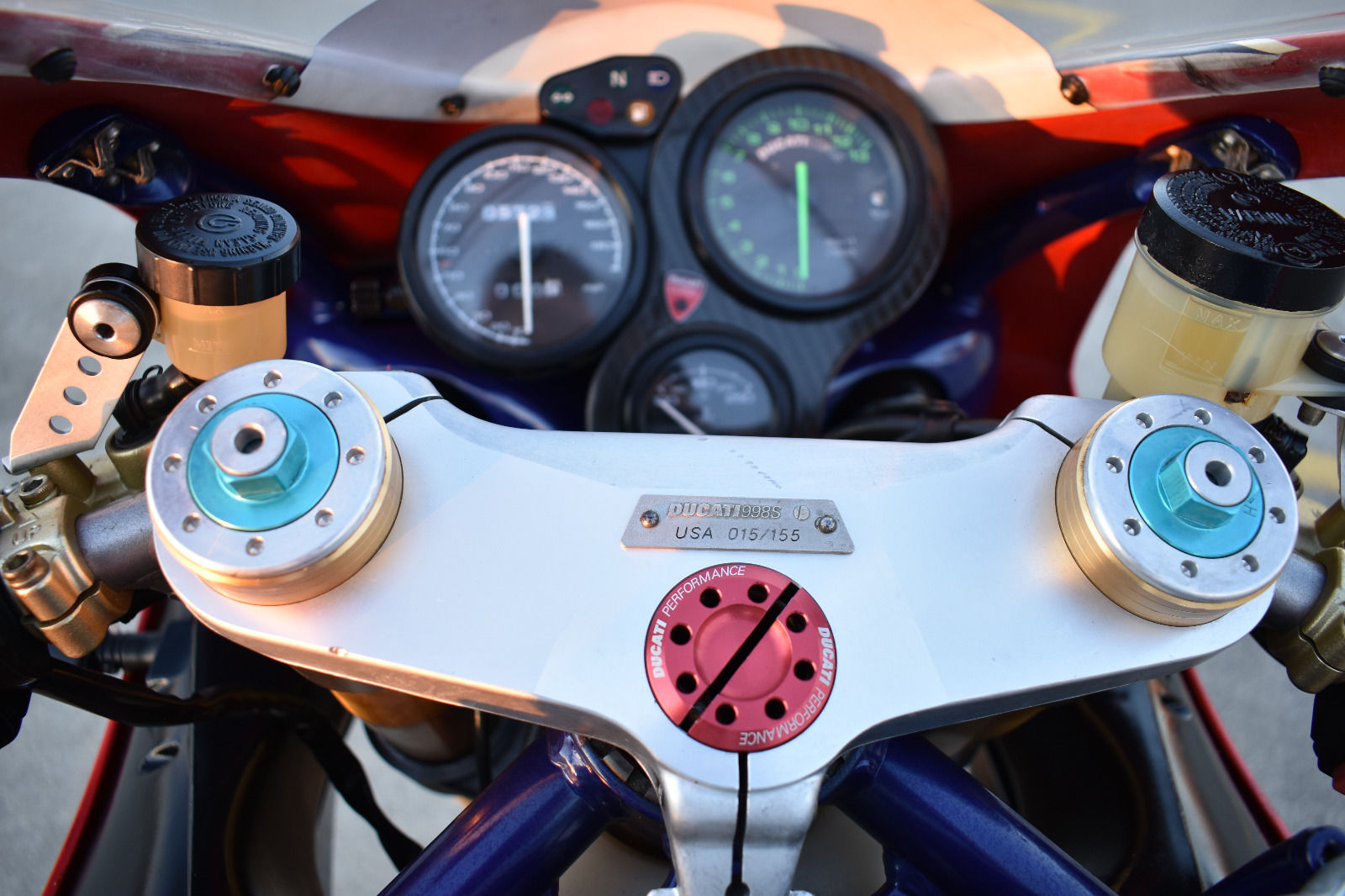 From the seller:
This one is #015/155, only 155 of Ben Bostrom special edition models made for this market.

This bike literally needs nothing. I just had EVERYTHING & anything serviced to get this bike ready for a new home. 6k service compete with fresh belts and valves within spec, new spark plugs etc. (Old belts come with the bike, as well as valve clearance sheet)

Everything has been done.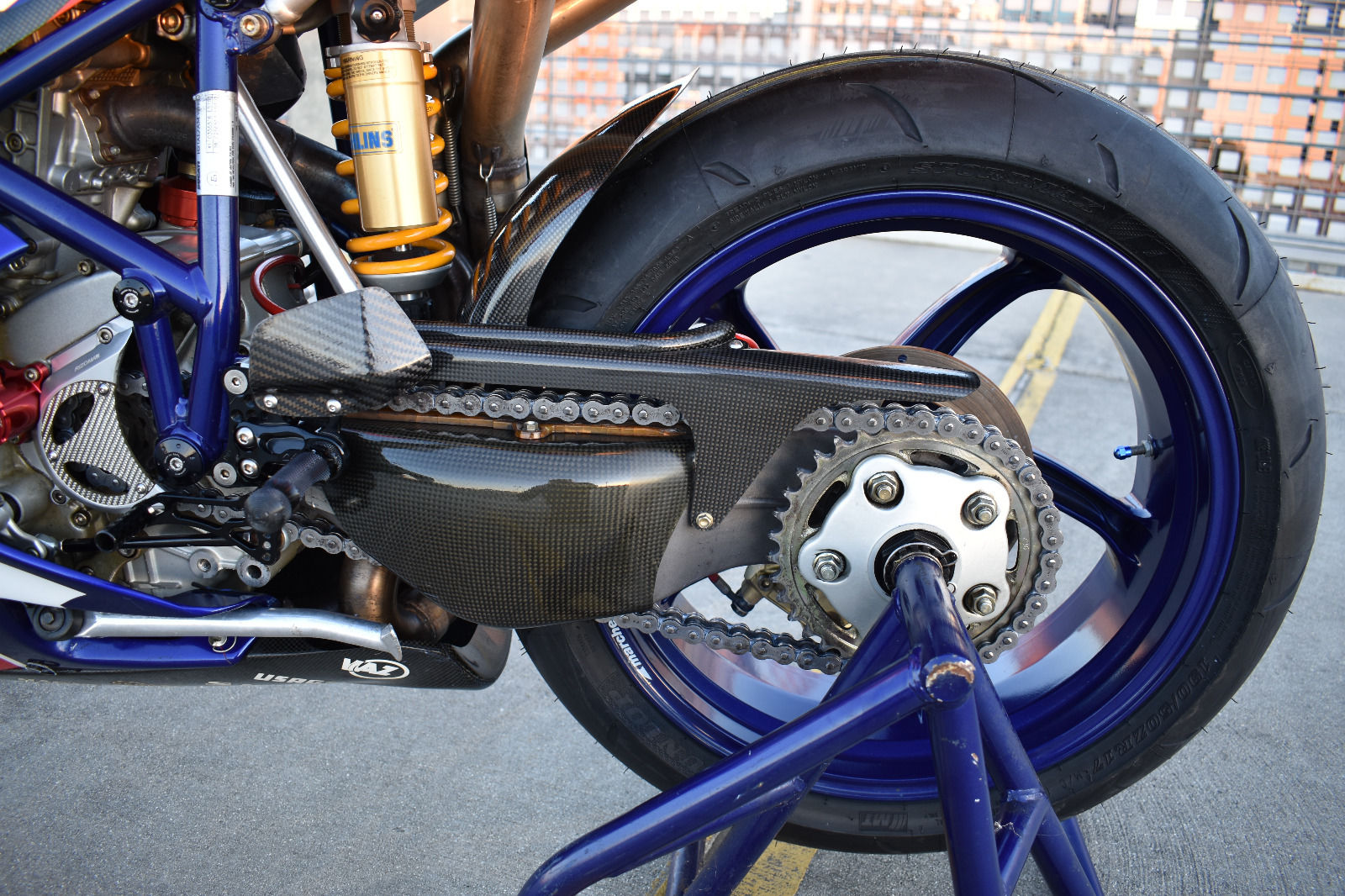 More from the seller:
Lots of period correct upgrades

Termignoni FULL 52 mm Titanium exhaust with ECU
Pazzo Racing Black Billet Levers
Heli-Bars clip-ons for comfort
Rizoma Sprocket Cover
Rizoma Clutch Cover
MPL Frame Billet Aluminum Frame Plugs
Billet Aluminum Adjustable RearSets
Carbon Fiber Heel Guards
Carbon Fiber Exhaust Guards
Evoluzione Turn Signal Integrator
-1 tooth Ducati Performance Race Aluminum Front Sprocket
Goodridge Red Steel Braided Clutch, Front and Rear Brake Lines
Ducati Performance Steering Head Bolt, Oil Breather, and Clutch Slave Cylinder, Red Pressure Plate and Springs
Billet Aluminum License Plate relocator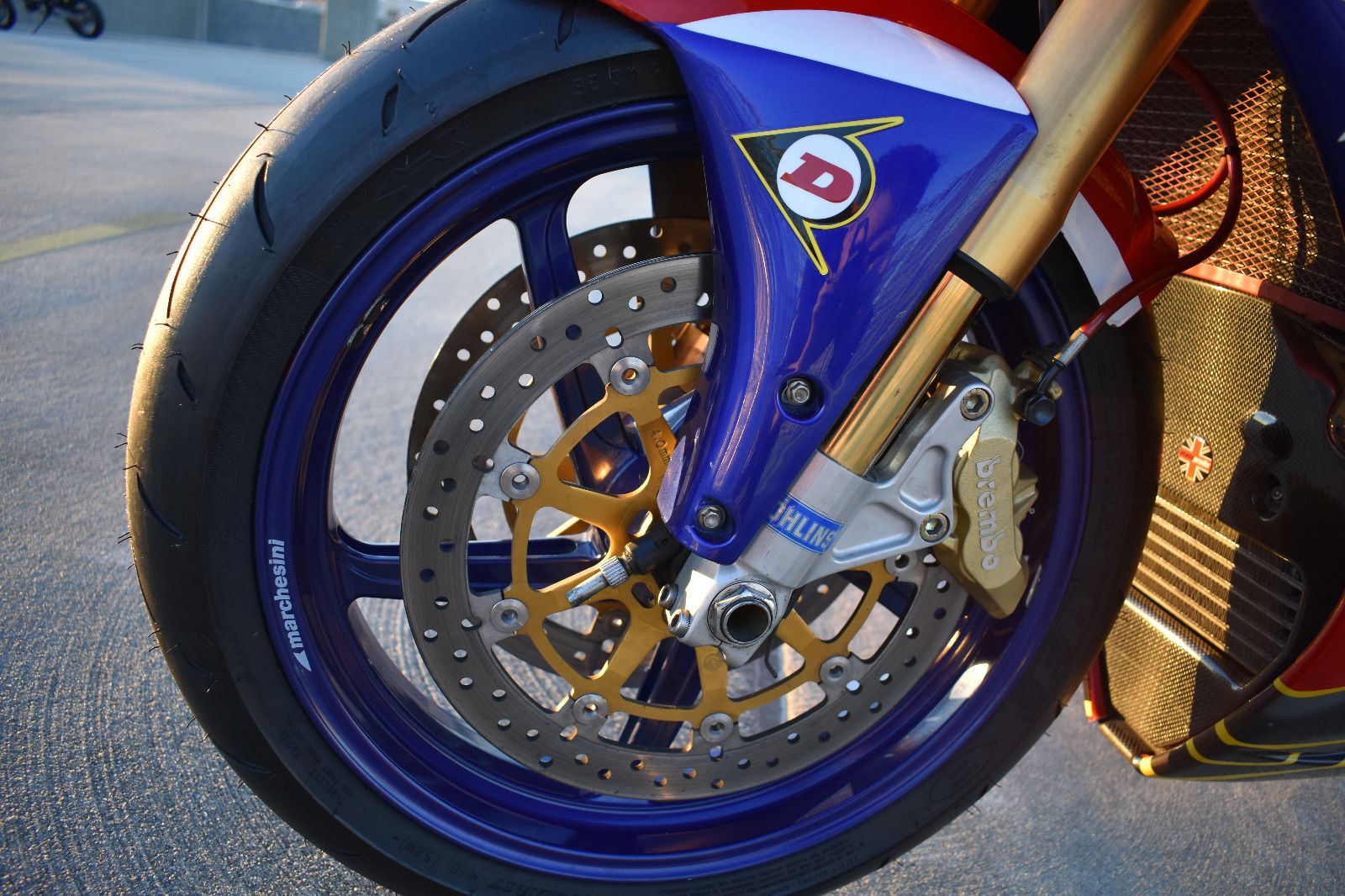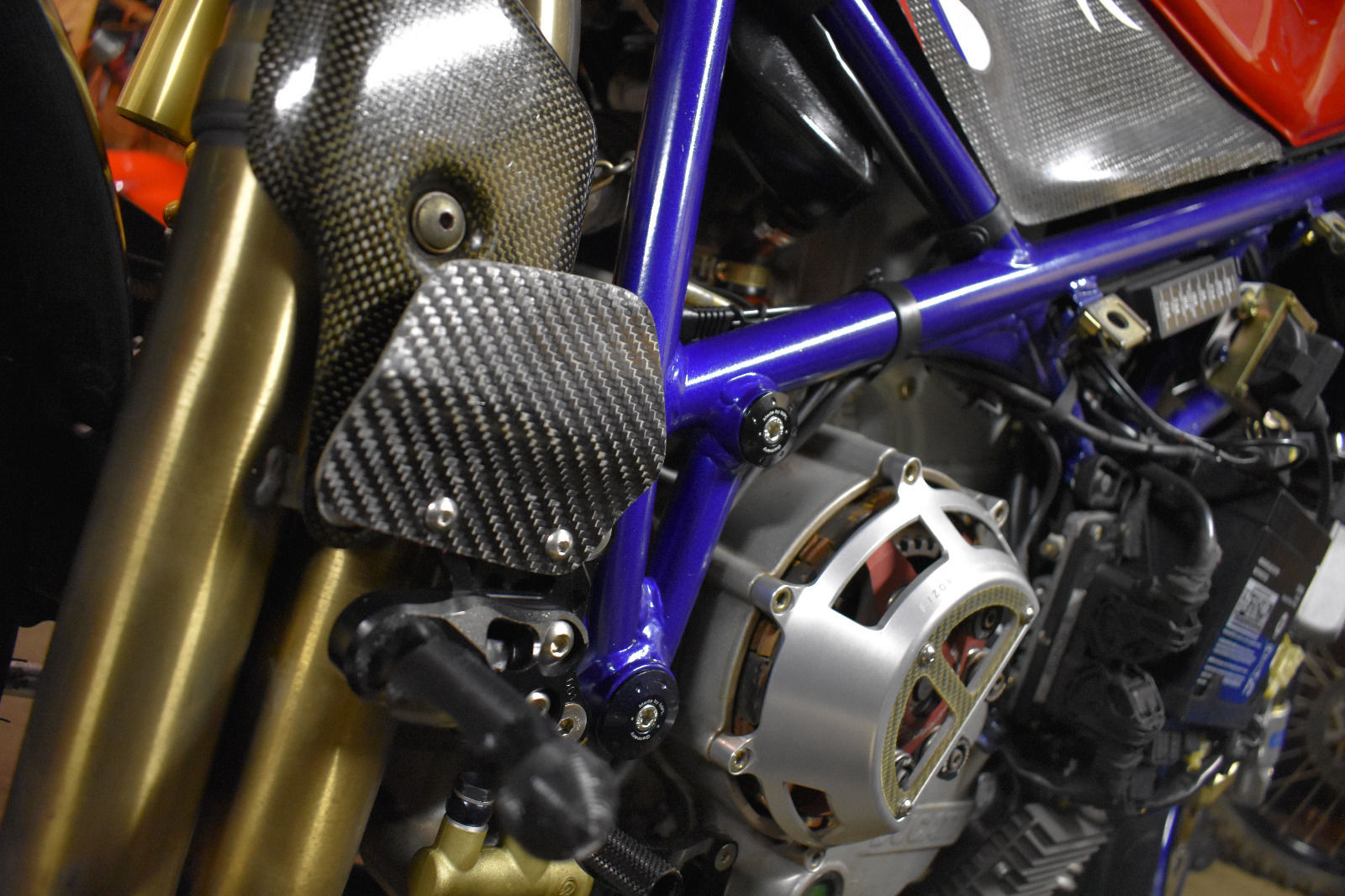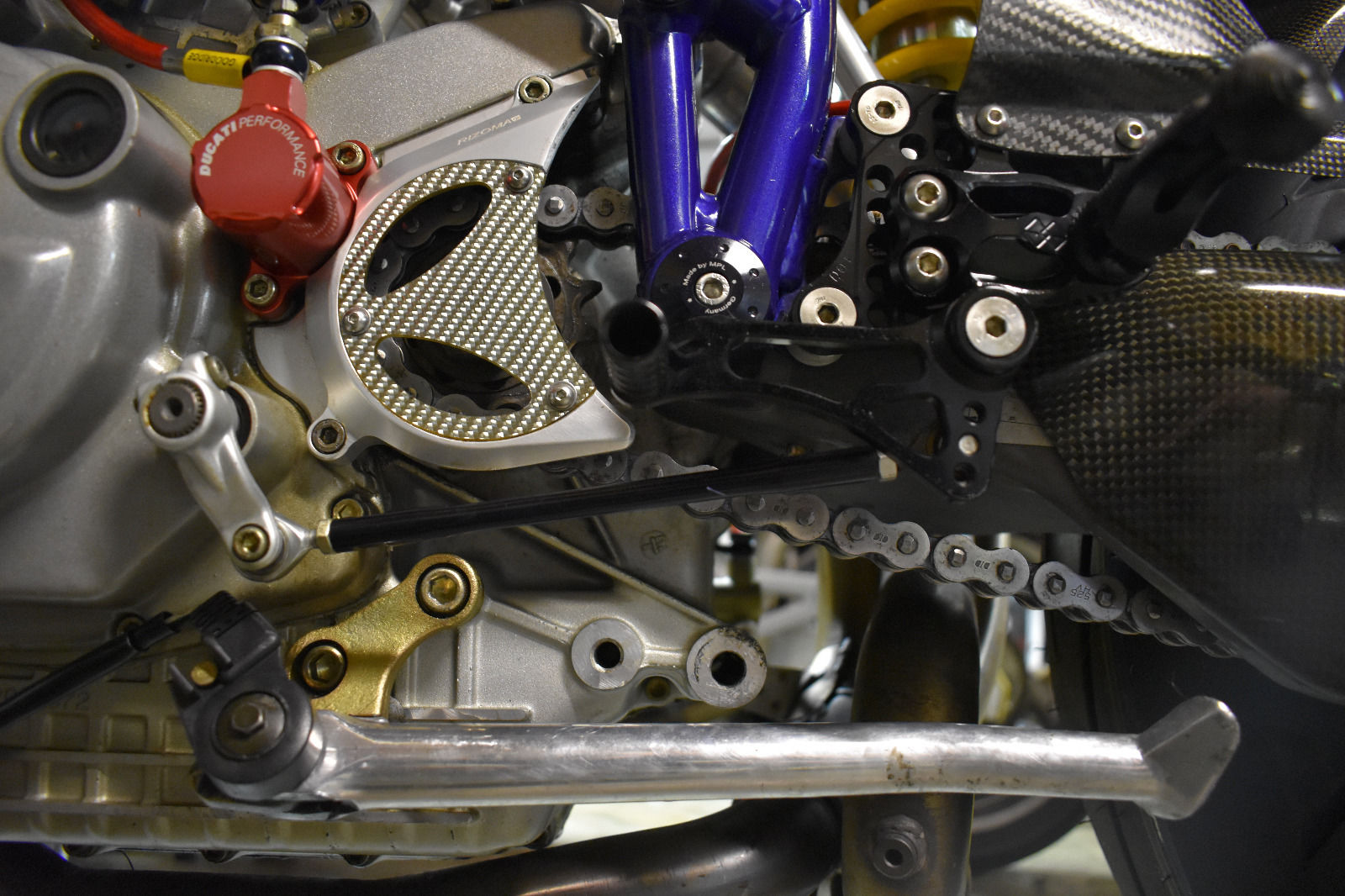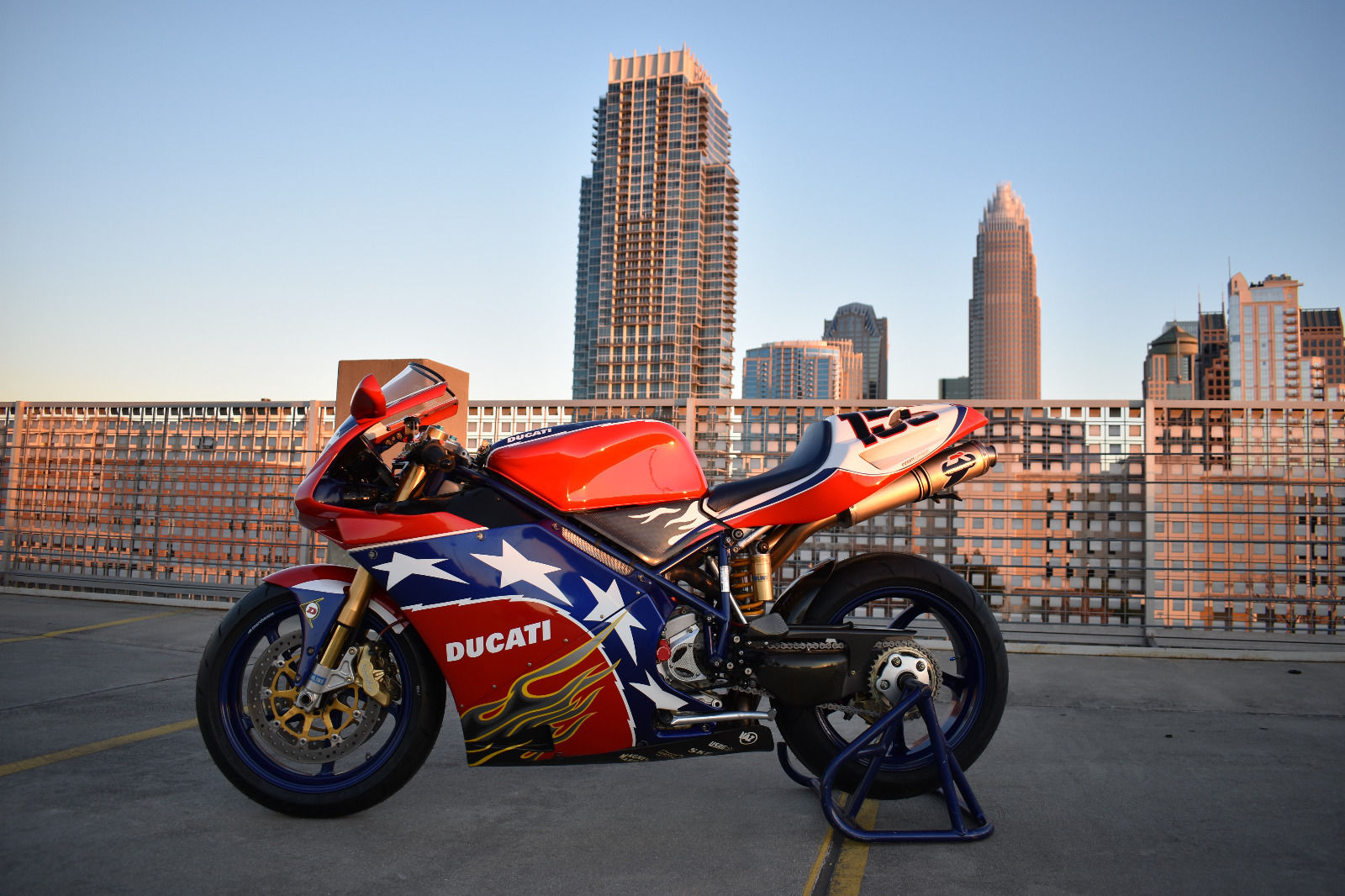 Awesome pictures and a great write-up by the seller regarding services completed and modifications made. I know that we here on RSBFS tend to prefer bikes in more of a stock condition for collector value, but you have to admire the dollars thrown at this limited edition Bostrom model – it looks absolutely sano! If you can live with the "Mr. Knievel goes to WSBK" graphics, there is little about this low-mileage, booming twin NOT to like. It appears the internet agrees with that assessment, as bidding has been pretty spirited on this bike. It is still under the reserve price, but getting closer with each wave of the virtual auction paddle. Check it out here, and then ride it like a Boz! Good Luck!
MI