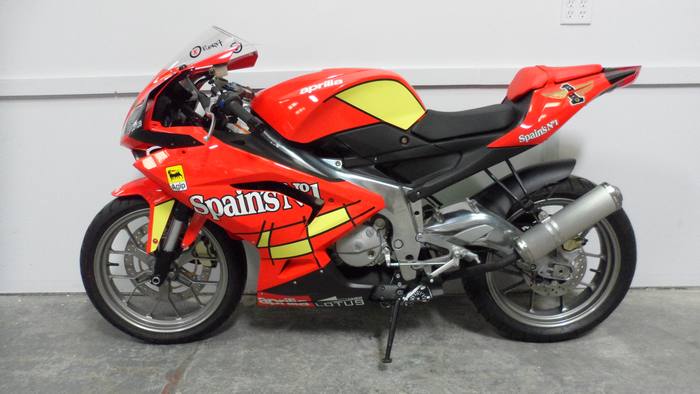 We're on a roll here this week, with quasi-, barely, or not-even-remotely road-legal machinery. This Aprilia RS125 might, depending on your finesse with DMV chicanery, be made roadable: it does feature all the requisite equipment, including lights, and mounts for mirrors and signals, since it was originally intended to be a street-legal motorcycle.
The RS125 was built from 1992 until 2012, when production of the two-stroke, single-cylinder 125 was halted to make way for the new four-stroke RS4 125. This version of the bike features updated styling to match the RSV1000 that was all sharp angles, edges, and stealth-fighter shapes.
It's a very muscular-looking bike for a 125, although they're very small in person.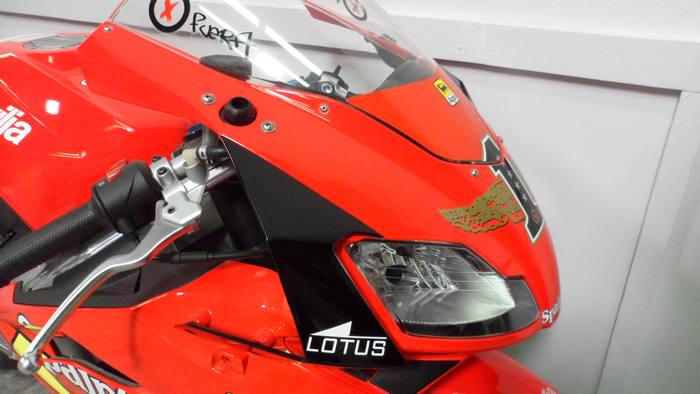 Overseas, bikes like this have long been the dream of 16-year-olds looking to impress their buddies: unlike here in the USA, where a 1300cc sportbike is just a credit application away from reality for anyone with a license, most European countries have a tiered licensing structure that prevents riders from buying larger-displacement bikes for the first couple years after obtaining their license, or before a certain age.
It also helps that motorcycle road racing is very popular across the pond, making 125 and 250 race-styled motorcycles somewhat aspirational machines for young riders looking to emulate their riding heroes. Here in the US, they occupy a sort of hazy area, since emissions laws basically killed off the breed years ago. They're still beloved of petrol-heads and two-stroke junkies, largely forgotten by everyone else. But those fans are a rabid bunch, and two-strokes from the trackmaestros at Aprilia always generate interest when they come up for sale.
The bike appears to be for sale at a dealership in Portland, Oregon. The original eBay listing contains basically NO information about the bike, but does include a bunch of additional pictures that are well worth a look: 2009 Aprilia RS125 for Sale
Unfortunately, unlike the RS250 that came with top-shelf components all-around, the 125 really is more of a budget tool. Although you shouldn't confuse it with something like a Ninja 300: de-restricted, these can make as much as 30hp, and with a weight under 300lbs, these are serious motorcycles.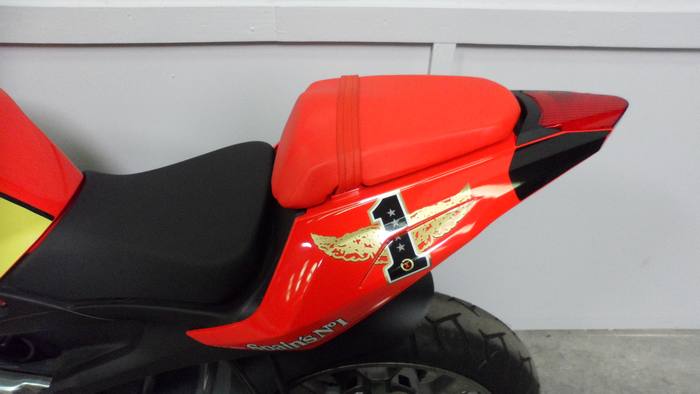 The asking price is $5,000 which seems to be a very good deal, considering that it has 5 miles on the clock. It looks to be in great shape, although a history of modifications would be much appreciated: the tuning parts that have been fitted could conceivably have a significant effect on value.
-tad