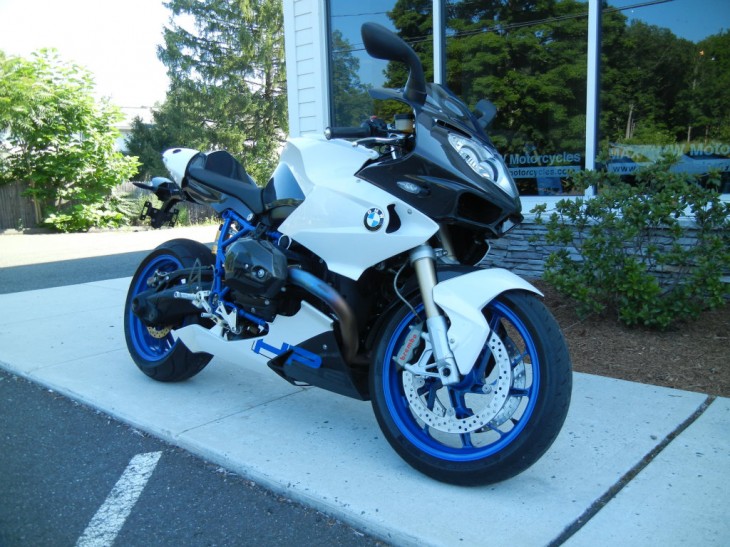 The BMW HP2 Sport sounds slightly insane in concept: take an air-cooled 180° twin with shaft-drive and an innovative suspension designed more for touring than sport, then throw as many high-spec parts at it as you can in a serious effort to make it as fast as possible. It's sort of the Porsche 911 story, a triumph of development over design: it shouldn't work nearly as well as it does. But, like the venerable ass-engined car from Stuttgart, the HP2 does work.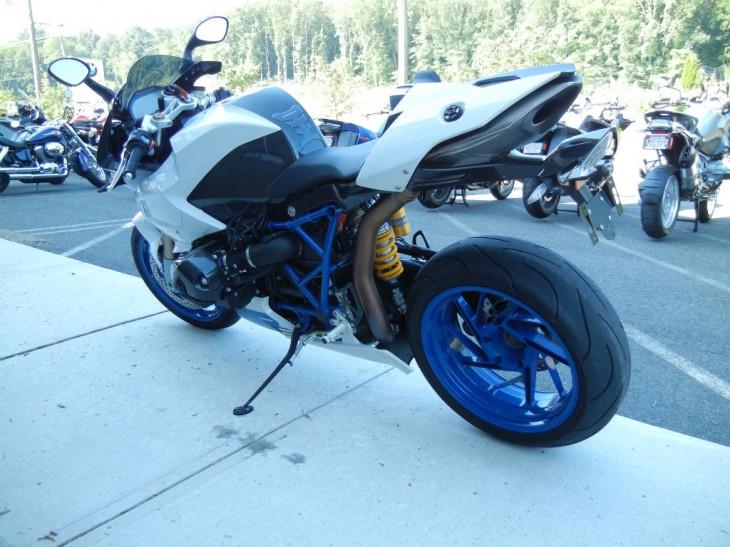 Reviews lauded the handling, stability, and the useable power. BMW's Telelever suspension has been accused of providing reduced steering feedback and can be a bit heavy, but allows for amazing stability on the brakes which, in this case, were very fierce monoblock Brembos.
The bike featured fully adjustable ergonomics, an exotic, self-supporting carbon-fiber seat/subframe unit, a quickshifter and high-spec suspension. New DOHC heads with radial valves first featured here and would later be expanded to other bikes in the range helped the bike rev to 9500rpm, making 128hp along the way, all in a package that weighed a claimed 392lbs dry.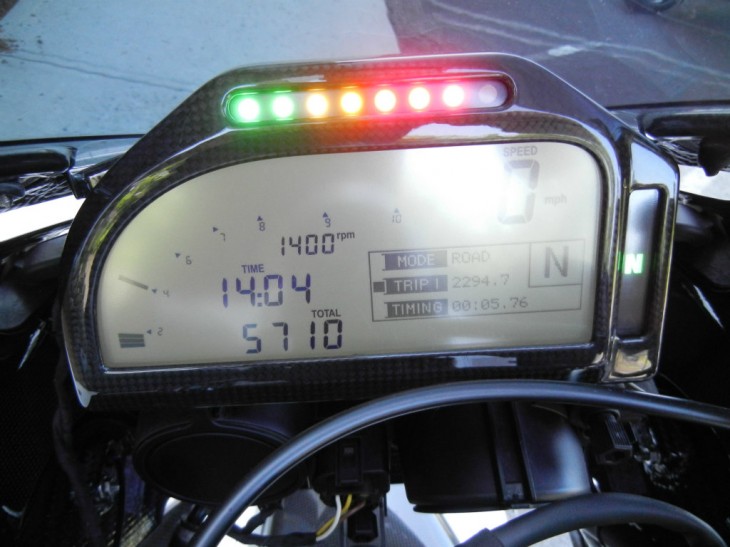 In spite of appearances [see: "180° twin"], the HP2 has all the cornering clearance you'll ever need on the road. On track, things can get scrape-y at race-pace as the heads touch down at extreme lean angles and the front wheel lifts… If you plan on racing yours, you may need to jack up the suspension slightly, or adjust your lines. Luckily, the bike's extremely forgiving handling and grip should allow you to ride around this minor limitation.
Inertia in the shaft-drive means a slipper clutch is sorely missed as well. One is available through the aftermarket, but is a real pain to fit, since the transmission needs to be dropped.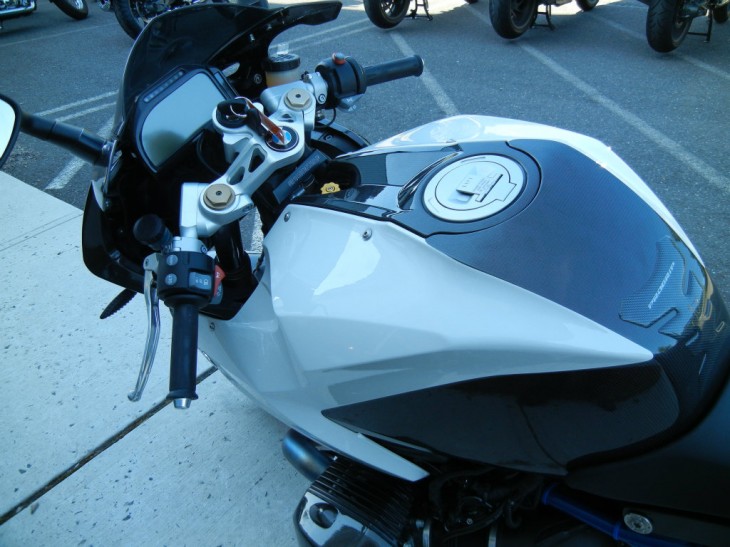 In typical BMW style, the HP2 was expensive, but provided dead-reliable performance, although the bike's racing legacy shines through in the titanium con-rod replacement suggested for the 30,000 mile service…
From the original eBay listing: 2008 BMW HP2 Sport for sale
Very clean 2008 HP2 Sport for sale. Non-ABS model with Ohlins suspension, lots of carbon fibre, and BMW OEM LED turn signals! Quickly becoming a collector bike. Not many of these were made. Very fun, sporty, responsive bike that sounds meaner than your average boxer. Don't miss this opportunity!

Options/Accessories include:
Titanium exhaust
Forged HP race wheels
Ohlins suspension
Carbon fiber bodywork
BMW LED Turn Signals
This is available from a dealer, so you aren't likely to get a screaming deal here. But it is rare, and these will likely be very collectible in years to come: only 2,260 were built and the list price new was over $25,000. With only 5,500 miles on the clock and only some minor cosmetic blemishes, this bike looks barely broken in. If you're looking for an alternative to an "S" model Ducati superbike that you can actually ride without destroying your wrists and back, this would make an excellent choice.
-tad