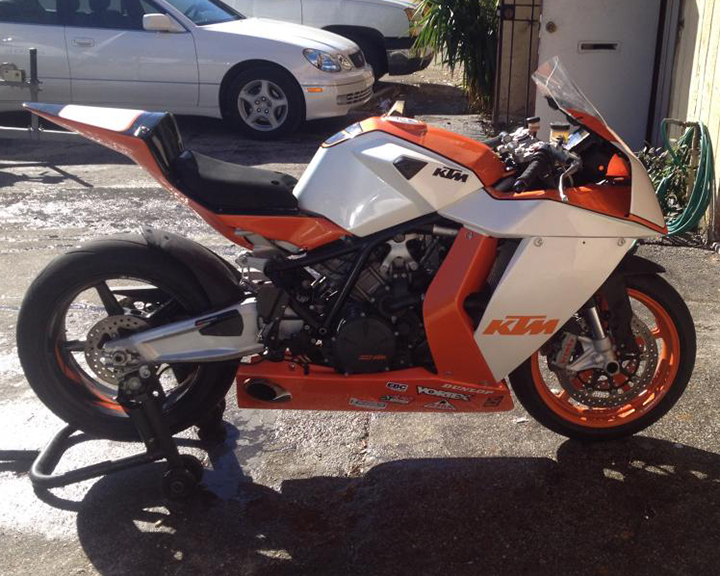 I've been jones-ing to write about one of these KTM RC8's for a while now. If you read my posts over at ClassicSportBikesforSale.com, you know I'm partial to loud, orange Italian motorcycles. KTM is an Austrian company, but their products are about the furthest thing from the stereotypical Germanic stoicism you can imagine. While this bike probably has a bit more grunt than I need right now in a track bike, I'd love to have one of these in my garage.
Introduced in 2009 by a company formerly best known for their enduro bikes, the RC8's looks have remained relatively unchanged, while the engine and gearbox have constantly evolved: early examples were criticized for having a relatively crude gearbox, although this has been refined over time to a point where the shift-action now draws significant praise from testers.
The 75° twin offers a good compromise between packaging and smoothness, and the angular styling has aged surprisingly well and manages to avoid the gimmicky look of some Japanese competitors. With a very simple color palate and huge geometric shapes, it's not trying to look like anything else, and it definitely succeeds on that point, resembling nothing so much as the world's most dangerous Creamsicle…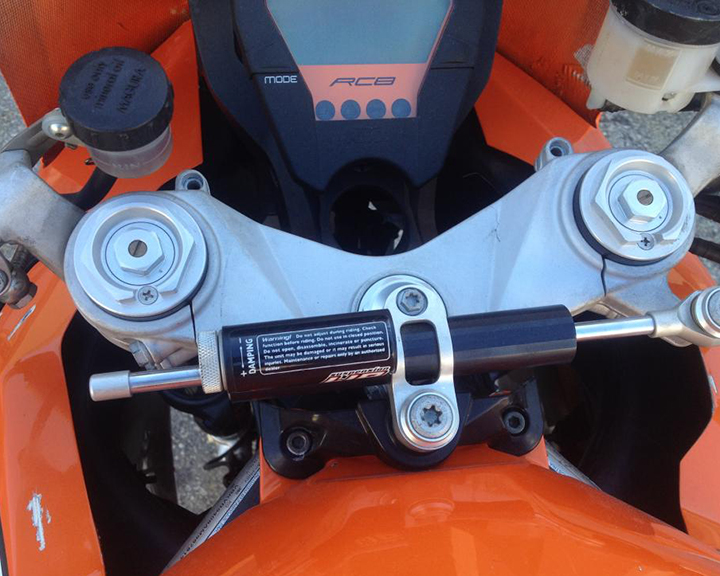 While these aren't the fastest v-twins in the world of superbikes and are often overshadowed by Ducati's twins and inline-fours from BMW and Kawasaki, the complete package is very balanced: it's a bike faster than its specifications would suggest. In multi-bike comparisons, the relative lack of horsepower prevents an overall win, but the RC8 always seem to finish mid-pack, with reviewers bestowing intangible superlatives, describing a synergistic machine that they might actually spend their own money on.
And keep in mind that we're still talking about 152 rear-wheel horsepower here, a figure that, until very recently, would have had testers' palms sweating in fear or anticipation, or both.
With the new crop of superbikes all going to "ride by wire" throttles and ever more sophisticated electronic aids to keep their outrageous power from killing riders without professional racing experience, this may be the ultimate analog sportbike: no ABS, no traction control, and no slipper-clutch here, at least until the inevitable redesign comes along in the next couple years.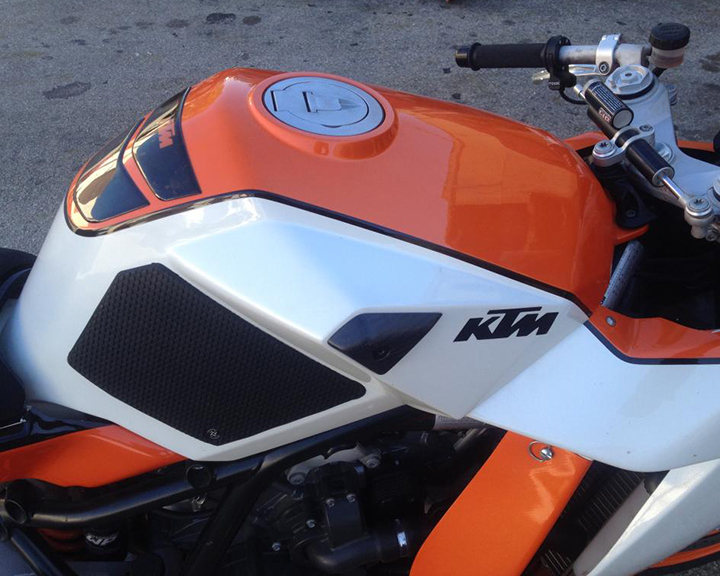 From the original eBay listing: 2010 KTM RC8R Track Bike for Sale
Up for sale 2010 KTM RC8 clean title bike. The bike is set up for the track and has many mods done to it. It is a great bike and in perfect condition. I built it for the track but had not taken her on the track yet. All the miles are street miles, the gauges are shown 5 miles because original gauges stopped working and were replaced.

The list of mods on the bike:
Full race bodywork with Andrew Swenson Design paint job
FMF exhaust
race harness kit
race ECU
Gilles rear sets
Zero Gravity windscreen
block off plates
race seat
carbon tank sliders
This example looks pretty well put-together, although the dirty fluid in the clutch and rear brake reservoirs is cause for some concern with regards to maintenance. The ignition switch and lights are all missing, and are not included so, if you'd been thinking about this as a street bike, you're better off looking elsewhere.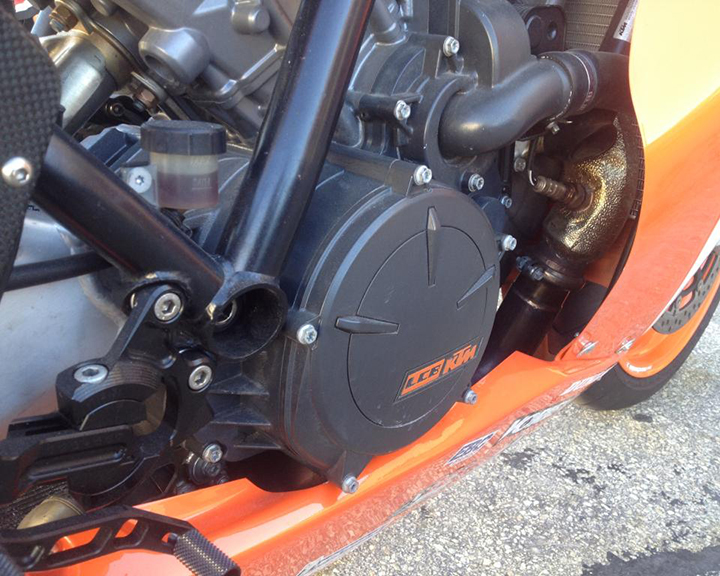 Highly adjustable ergos make the RC8 an all-day-superbike, and it's supposedly the ideal choice for folks who are long-of-leg, or who need to cover some distance between home and their favorite stretch of curvy road. I've unfortunately not had the chance to ride one as yet, but I do know that the RC8 is always the best-sounding bike on the AMA SuperBike grid…
There are still a few days left on the auction, with a starting bid of $7,500 and no takers as yet. If the price stays low, this might be a great opportunity to get yourself a very cool track-day mount.
-tad