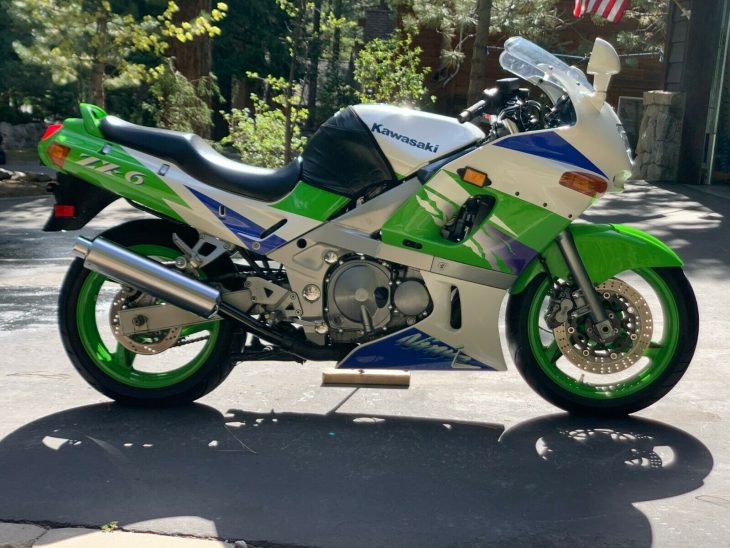 Known variously as the Kawasaki ZX-6, ZX-6E, and eventually the ZZ-R600, depending on the year and market, the 600 Ninja's specifications were virtually indistinguishable from its competitors at the time: 599cc, four cylinders, four valves per cylinder, dual overhead cams, and liquid-cooling, with a six-speed gearbox. But unlike the CBR600 and FZR600, the Ninja brought a light and very stiff aluminum frame to the party. The resulting 430lb dry weight and 100hp or so meant best-in-class acceleration and a 153mph top speed.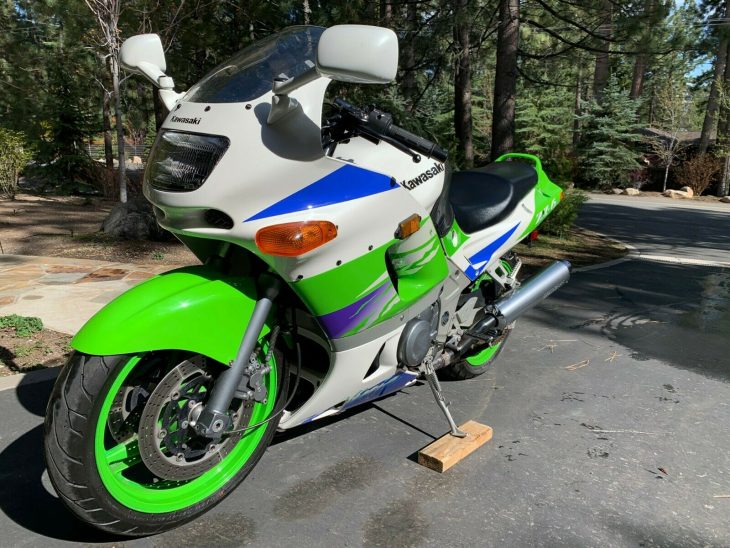 When introduced in 1993, the Ninja ZX-6 was considered by many to be the best bike in the 600cc class, superior in terms of both performance and comfort. 1995 saw the introduction of the sportier ZX-6R, but the older version was simply renamed the ZZ-R600 soldiered on until 2006 alongside the more modern, focused version of Kawasaki's 600cc sportbike.
The ZX-6 is still a highly competent sportbike and should be great fun to ride, if a bit underpowered, compared to modern machines. It's also hugely versatile by today's standards: Kawasaki's later "ZZ-R" designation generally applied to less focused machines suitable for light sport-touring, in addition to back road scratching. Even when it was Kawasaki's premiere supersport, it was considered a pretty comfortable ride by reviewers.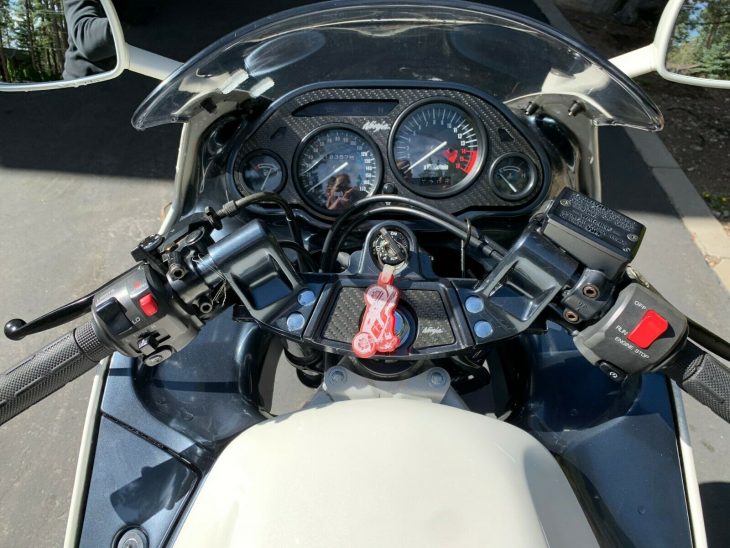 From the original eBay listing: 1994 Kawasaki ZX-6 for Sale
1994 Kawasaki Ninja ZX600-E, 18,357 miles. This is one of the cleanest 26 year old bikes I've ever seen. No issues. Marks on lower left case probably from a tipover (see photo), and windscreen plexiglass is scuffed from shipping. A couple other very small, and almost completely unnoticeable blems. Most of the visibility features of the bike are showroom condition. Starts easily, rides beautifully. Title in hand.

Cycle World magazine chose the ZX-6 as the "best 600 cc streetbike" of 1993. The fastest sportbike of the period, the ZX-6 claimed a top speed of 153 mph and could complete a quarter mile in 11.19 seconds at 123.5 mph.

Re-listed due to a non-payer.  Sorry, but if your eBay account is new or you have no history, your bid will be deleted.
The odometer shows 18,000 miles, and the general cosmetic condition appears to be excellent, although that chain and sprocket are very nasty and should obviously be changed posthaste. Some people might find the lurid, Kawasaki green and white colors on this example a bit garish, but those people also probably aren't reading this post. I hated this design when I was younger, but love it now. Go figure. So much for "mellowing with age…" In any event, this is a very clean example and should provide tons of fun and nostalgia for a minimal outlay of cash, both now and in terms of maintenance down the road.
-tad