Location: Las Vegas, Nevada
Mileage: 1,637
Price: Auction, $7,900 BIN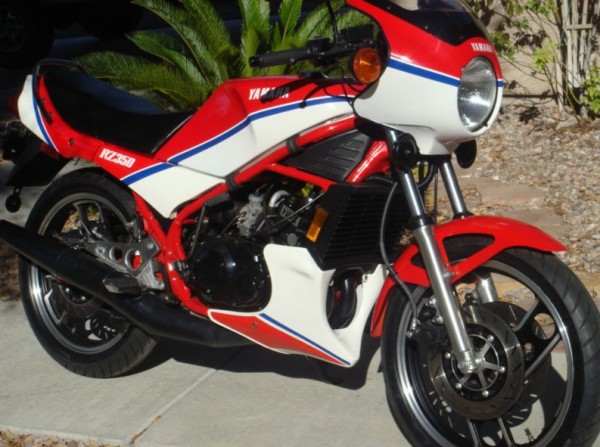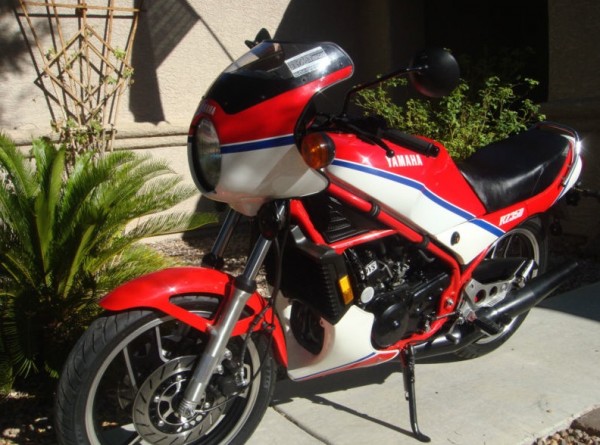 The Yamaha RZ350 enjoyed a short life here in the U.S. as one of the few two stroke street bikes to ever grace our shores. And it also made life here as the Kenny Roberts edition, in honor of one of the greatest American GP racers of all time. He was the first American to ever win a GP world title. He's a legend. In the rest of the world, the RZ350 existed as just that. And that's what we have here.
Here's the seller's description-
This is an exceptional bike and anyone in CALIFORNIA that wants a TWO STROKE HERE IS YOUR BIKE!! CALIFORNIA TITLE and last registered in 1990 California!

My friend purchased this bike new when he was he the Army and got it registered here in the States. He rarely drove it and the last time it was registered was 1990. I knew him since 1998 and always talked about it with him and he finally sold it to me 7 years ago and damn if it didn't end up sitting in my garage with many other projects.

He had let it sit a long time so I cleaned up the tank, lined it and had it professionally repainted as it had some scratches on it from the Army moving them around the country. I finally decided figure out why it was not running and after much research I found out the CDI was crap. I tried the hose clamp/wood dowel trick but that was working very sporadically so I purchased the Zeeltronic CDI for it and it started right up but ran like crap. The carbs needed rebuilding and jetting so they were and it is snappy now!

I didn't like the yellowish color of the oil tank so I purchased a new OEM on for it. I did replace the stock tires (I kept if the new owner wants the originals) with Avon 26 front and rear. There is one tab on the left side cover that has one piece broke but it still holds well. The original owners kid had the battery cover off and had unintentionally placed it next to a personal heater and slightly disformed/colored the edge of it (barely noticable) and I saw one very small nick on the red paint. I replaced the fuel lines and the oil line from the tank and a new battery. The tailight lens has a very small hole (1/4 of a dime in size). I replaced the fuel petcock and knob with brand new OEM parts. Replaced the fork seals with OEM parts as well.

The Odometer and Speedometer are in Metric! Kilometers and Kilometers per hour. (Multi by .621 to convert to mile and mile per hour)

This bike really looks like new I am just trying to be as critical and honest as possible in regards to condition. The only nicer bike I seen was that one with 5 miles on it the guy was trying to sell for 22k a while back you can still see it on rarebikes dot c o m.

Send me reasonable offers it needs a new home.

Revised** The owners manual, Yamaha Service manual, Yamaha Wiring Diagram and Yamaha Parts microfiche are included.
And photos, with many more in the auction-
The mileage on this bike is low and the seller highlights its history, which includes a California title, a bonus for sure. The bike looks to have had some solid maintenance and the seller highlights some of the small cosmetic issues. The seller also includes the original manuals and parts microfiche, which are cool extras. I'm told a microfiche viewer can be scored on Ebay for like 50 bucks.
If you've been looking for an RZ, this one deserves your attention. The seller is asking a pretty penny, but if it speaks to you, then maybe you can make a deal. To take a shot at this bike, make the jump!
-RN