We all remember the first time we saw one.. in print, in person, online…  The Ducati 916 made us all stop and stare.  It made us all think that maybe form is more important than function.  I mean, if it looks this good, who even cares how it rides, right?  But then a funny thing happened… it ended up performing as beautifully as it looked.  The Ducati 916 and it's evolutionary siblings, the 996 and 998, went right to the front of the World Superbike results and pretty much stayed there for the better part of 10 years.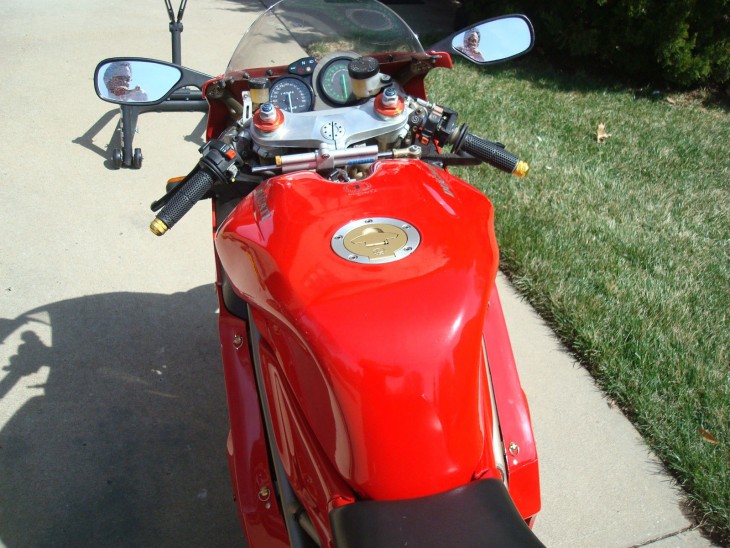 This particular 916 is listed as a "first year" in the auction, however 1994 was the first year for the 916.  It appears to have some pretty standard modification including the Termi pipes and 5 spoke Marchesini wheels.  Those are easy enough to change back if originality is your end game.  There's a lot of interested parties, with 50 watchers already.  If you want to add yourself to that list, check out the eBay auction here:  1995 Ducati 916 on eBay
From the seller's description:
First year Ducati 916 monoposto. This bike was built in the Varese plant after the Bologne fire.    Showa forks and Maxtor shock.  Stainless steel Termignoni exhaust system, Merchesini 5 spoke wheels.  New Michelin Pilot tires, new battery. Top end checked over the winter with a couple of new rocker arms installed.  Rear stand and head stand included in sale.  Its fast.  It has a P8 computer and Ohlins steering damper.  Body work is beautiful.
It should be noted that the seller also states that this is a "Varese" build and the VIN would appear to support this claim.  Early Ducati 916 production took place at the Cagiva factory after a fire at the Bologna facility.  Whether this adds or detracts from the value is up for debate… but it is an interesting bit of history.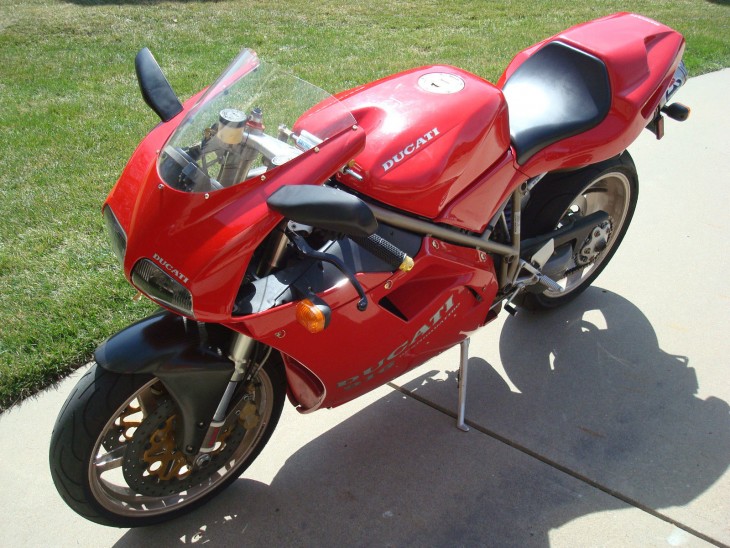 Mike M.