Ah, Christmas is in the air. Two stroke smoke is everywhere, and rare motorcycles abound. I love this time of year – possibly because the RSBFS corporate offices are located where we can ride year 'round – but also because of the great bikes that seem to bubble up to the surface late in the year.
From the seller:
Restored !985 Yamaha RZ500. Approx. 900 miles ago, this bike was completely disassembled and the frame, triple trees, rear sets, rear calliper, and many other brackets & pieces powder coated black. New bearings, bushings and fasteners were used in reassembly. All pivots, bearings and bushed items are very tight without the normal "play" that would be evident with this mileage. Factory Yamaha bodywork was painted Red & White with only a couple of small chips on it today as to be expected on a bike of this age. The engine was rebuilt with Yamaha components and is on the first overbore .025. and the crosshatch is still very evident in the cylinders. New Battle Ax tires installed less than 100 miles ago.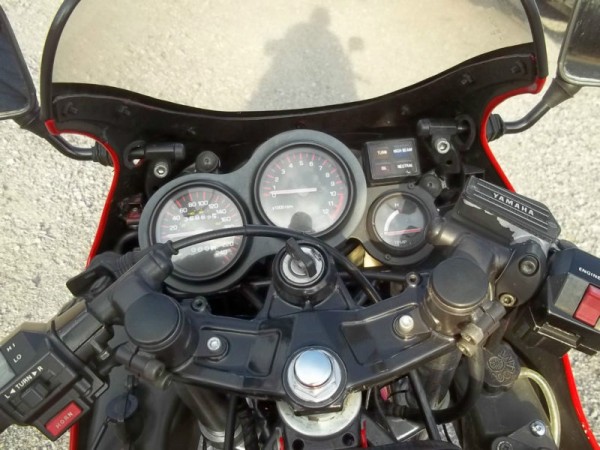 From the seller:
The history on this bike I have been able to obtain is a Yamaha dealer bought it at an auction in Approx. 1999 with 35,368Km's (21,976 Miles) He told me when he purchased it, it was in the same condition it is today and he prepared it for storage and displayed it in his dealership showroom. The Yamaha dealer sold it to the man I purchased it from in 2009 still showing 35,368 Km's. and today it has 36,820Km's (22,878 Miles) showing it has been ridden a mere 1,452Km's (902 Miles) since Approx. 1999!

I purchased this RZ500 in November 2012 for a RZ500 project I have. I have since purchased two other stock units and no longer need this one. I have another 1985 RZ500 that I will be listing soon but is no where near as nice and as this one. This is a very strong running, well handeling RZ!

I took the fairings off the bike so the stock airbox, exhaust, ect. can be seen. If you want a specific picture please let me know and I will get it for you.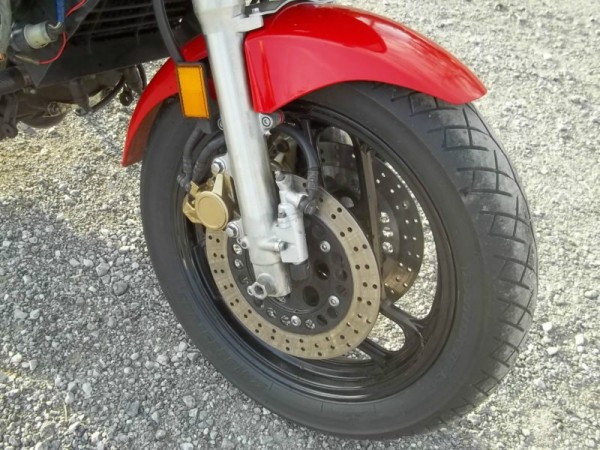 This is a pretty clean looking RZ. The seller claims most of it to be stock. The re-sprayed livery looks good in the pictures, although I am partical to the stockers "checkerboard" graphics. Given the mileage (22k and change), the seller has done some work to keep this bike floating above the maintenance curve. With a new top end and first overbore, this smoker will be making ring-a-ding and popcorn sounds for many miles to come!
This auction is on right now and the opening bid was a reasonable $5,000. Bidding has been very light thus far (has interest in the big RZ begun to wane?), and there is still a reserve in place. For your chance to check out the second RZ500 this week, click the link and jump over to the auction. Good Luck!
MI