An RK In The UK: 1989 Suzuki GSXR750RK
Did anyone catch my Sex Pistols reference in the title? ……….Bueller?  On my unofficial list of rare Suzuki's the 1989 double R GSXR750 sits right at the top, especially being here in the United States where we never had the bike imported.  Most of my knowledge on this bike comes from an owner I know and I'm sure he will comment on anything I get wrong.  500 RK's were produced with the first 50 going to America Lite (Canada).  Japan kept the most with 200.  The UK received their batch of 50 from the 200 that went to Europe as a whole.
This was simply a bike built to get homologated for racing purposes.  Race teams were after a long stroke motor that took to tuning better than the short stroke version in the 1988 GSXR750.  I was told they did not even build a prototype of the bike before production.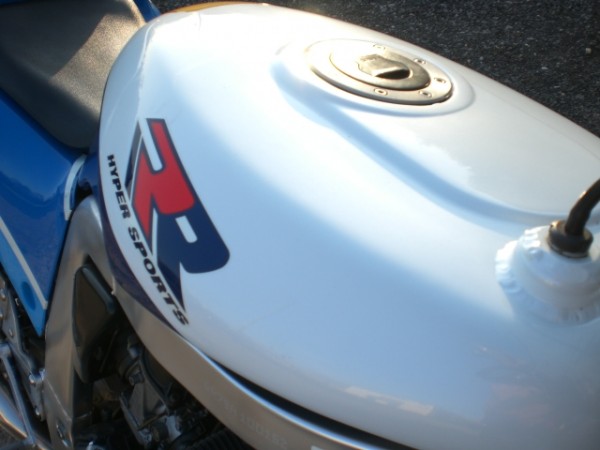 It's aluminum and light.
Boring photo but until seeing these in person, I did not know they were  hand made fiberglass units.  I'm told they made spares for a 100 bikes and then shut her down.  I had forgotten these didn't have the dry clutch that the earlier Limited did but since the bottom ends are the same I believe it could be fitted.  Has anyone ever seen a list of the kit parts that were available back in 89?
A race oriented cluster.  Suzuki figured most of this stuff would be stripped off so it is kind of a mix and match of Suzuki parts in places.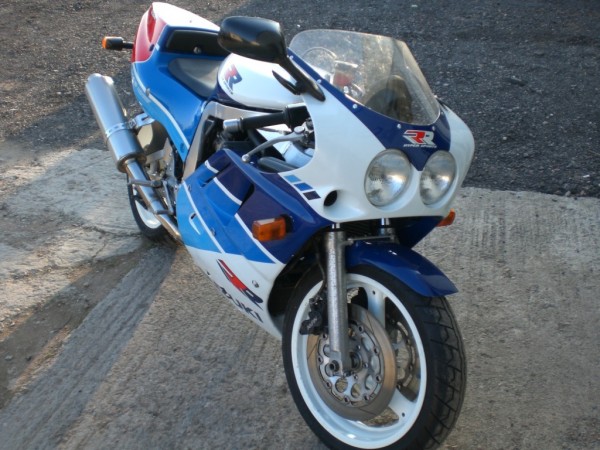 The info on the bike:
1 Owner from new SUZUKI GSX 750 RR RK LIMITED EDITION.

Only 12,000 miles from New with Service Book, Handbooks etc.

A very hard to find bike

Message me through Ebay if you are interested.

Please refrain from the usual how much do you want to buy it now. Its an Auction, you bid the most you want to pay and you may end up buying it.

I can ship worldwide in a crate – please ask for exact quotation. I am an experienced shipper. I would think that 1500 pounds sterling will get this bike to most places in the world.

I am happy to ship at cost when payment is received and cleared.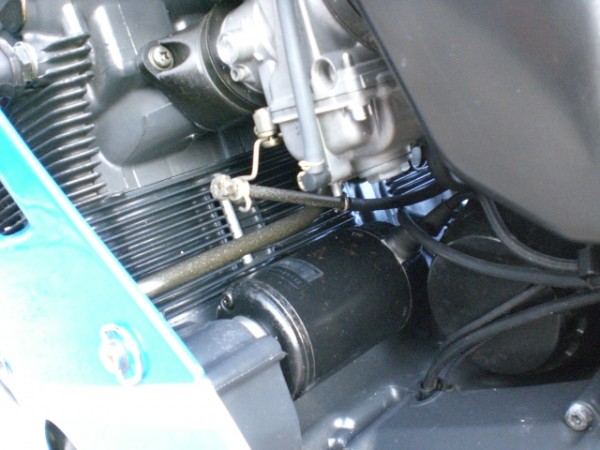 Something I learned from restoring my GSXR400R is that this color of Suzuki engine paint (it's not black)  is basically impossible to find.  Something to consider if you are a  stickler for authenticity.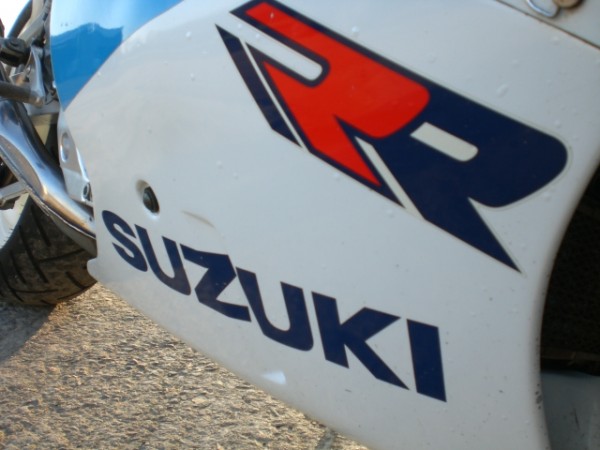 Those stickers don't come cheap.  This bike has 12,000 miles on it but appears overall to be in good condition.  It isn't a museum piece but it hasn't been abused either.   My guess would be high teens to low 20's for a sales price if this bike was in the U.S.  Maybe a little less in the UK where the bike was imported?   There can't be that many road going versions still in circulation.
I've posted these before but I don't get tired of looking at the brochure
Wow, how about his combo?  Look at that tank and frame on the Harris GSXR. The RK has the dry clutch installed.  I'd give that collection a thumbs up too.
Ian