Aliens And MV's:  2004 MV Agusta F4-750 SPR In Roswell, NM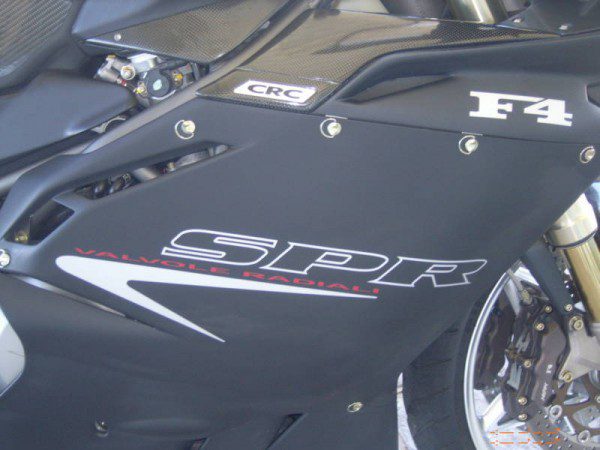 This bike just proves that the military isn't the only one running "black projects" in the deserts of New Mexico.  Unless I'm missing something this SPR seems to be a heck of a deal.  Let's see, a limited and modded version of MV Agusta's F4, just over 3,500 miles and a buy it now price of $9,995.  Am I that far off  in thinking that someone should have scooped this thing up by now?  I my mind (granted it doesn't always work properly), I always considered the SPR the most desirable of the limited edition F4's (excluding the Oro of course).  Maybe I'm just a sucker for that  matte grey, preseason look.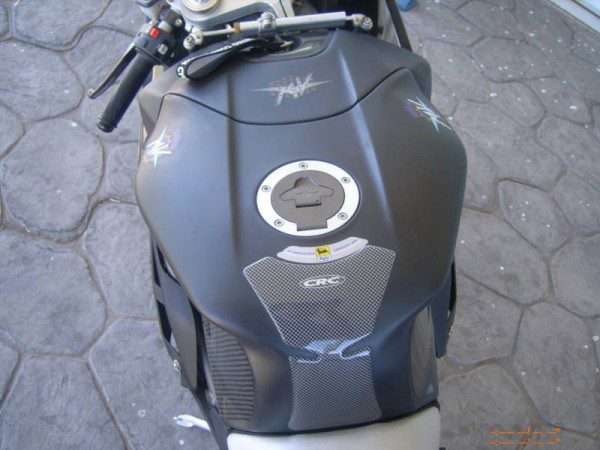 I like them lines!  If by chance aliens had abducted you for the past few years and the SPR is news to you, the SPR was supposed to be the culmination of the F4 750 line.  They were a limited run of 300 bikes and featured improved performance,  larger 50mm Marzzochi forks, some carbon fiber sprinkled in and the matte grey finish.  Check out the specifics here.
The goodies:
If you are curious, the original MSRP was $22,695.  That price and what buyers actually paid are two different things but I'm assuming  it was in that range.  What am I missing here?  Is under $10,000 not a decent deal for a bike like this?  Unfortunately the seller provided absolutely no info on the bike in the auction.  Instead they just copied and pasted some press material from the MV Agusta website.  Another pet peeve of mine: people,  put a little effort into your ad.  The first thing that comes to mind is maybe some title issues.  The auction does state a clear title though.  If interested,  I'd sure ask some questions.  If everything comes up roses I still say it is a nice deal. .
IK