Warning!
This post is in our archives. Links in this post have been updated to point to similar bikes available to bid on eBay.
I know what you are thinking: How can this possibly be a genuine ELR if it's in white?? And if you think that way, you are likely located in North America. You can thank the RSBFS institution of higher learning to help widen your viewpoint and knowledge base. You see, while the ELR was strictly painted in electric lime green (i.e. the AMA Superbike racing colors) for the US and Americas, international markets enjoyed a couple of more subtle color palette choices that retained the distinctive striping. This rare white example is a UK model, the muted colors more in alignment with the British market. The remainder of the specs were pretty similar, save for country-specific requirements around emissions, lighting and licensing.
The whole concept of the ELR was to celebrate the victorious conqueror that was one "Steady" Eddie Lawson. But there is much debate among the inner circle of the ELR fans as to what comprises a "real" ELR. You see, the model that we consider the Eddie Lawson Replica was actually several, with some subtle and some not so subtle changes. Originally marketed as a 1,000cc model, the engine grew in size to 1100 (which was no longer Superbike legal, but that wasn't really the point). The earliest model years were known as ELRs thanks in part to the tank graphic. Along the years those changed to Superbike Replica instead. And of course we learn of the stepchildren of international heritage – the replicas that were NOT electrified lime green (the horror!) – which would not likely be considered an ELR, although the spec sheet reads much the same (sans paint code).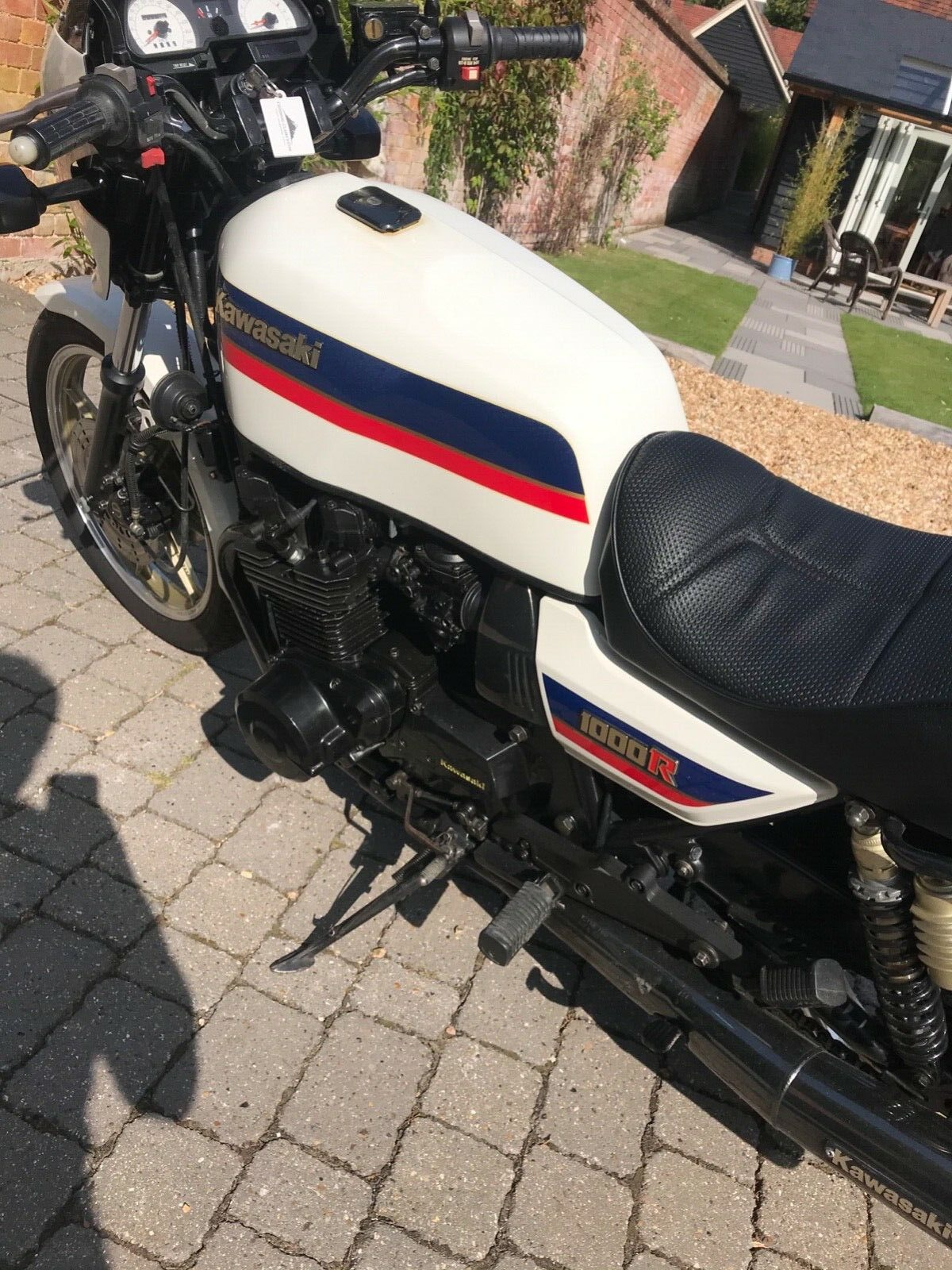 From the seller:
Here we are selling a very rare white eddie Lawson original colours, Genuine ELR 26,000 miles resent German import to Uk . Spare 1100 engine installed original engine with sale (needs piston). Bike runs great, original exhausts and un molested condition…too many toys great opportunity for the collector or enthusiast. Wwwkz1000r.com for more information, rare find, serious bidders only, good luck.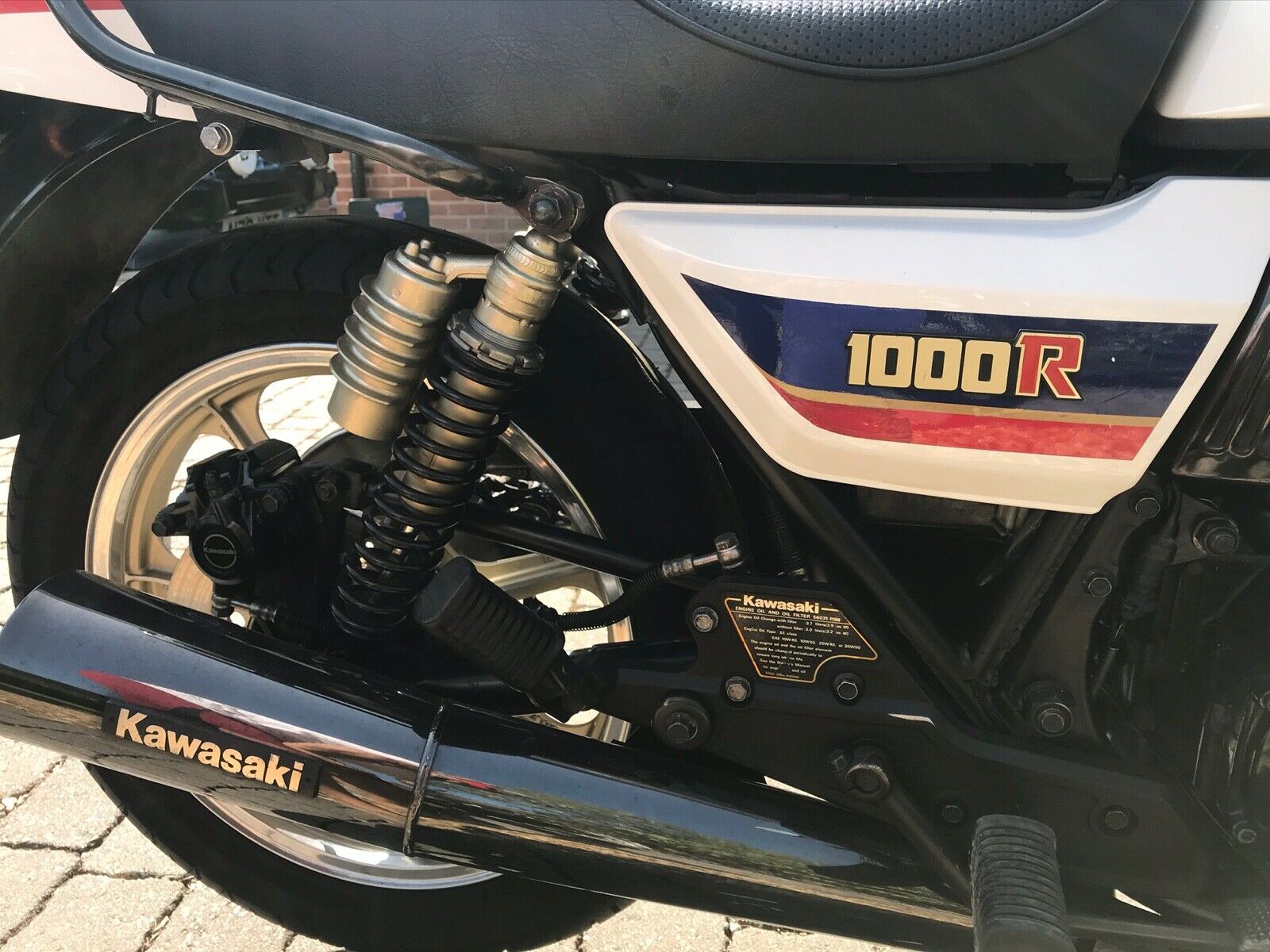 Those looking for museum originality might wish to continue looking further, as this original 1,000cc model now has a bigger bang 1,100cc unit installed. The original engine is included with the sale, but requires what sounds like a significant rebuild. The pictures show a pretty bike with original black chrome exhaust – even if the European bikes shipped in the 4-into-2 configuration unlike the hotrod 4-into-1 unit that came on US bikes. Mileage is a surprising 26,497, which means this beast was ridden a fair bit. The good news is that this one has been imported and currently sits in Florida. If you are looking for something a little different – but not totally different – this KZ1000R in unique white just might be your ticket. The starting bid is nearly $10,500 – so be forewarned that this one is not in the bargain bin category. Did you know these were shipped in colors other than green? Do you like the white? Check out all of the details here, and then share your thoughts in the comments. Good Luck!!
MI