We have posted a few Ducati Supersports on RSBFS recently, and there is a good reason for it. As a rider, these are fantastic platforms that give you all the great Ducati vibes and good looks. They are not ultra-fast to be sure, nor are they ultra-refined in terms of creature comforts. These are very basic – and very good – motorcycles that involve the rider in the experience in a manner that few bikes accomplish. And if you are looking at a bike worth holding on to, either to continue to customize and modify with numerous available performance bits or to simply collect and watch it appreciate in value, the 900SS is an affordable entry and willing partner for either plan.
The Supersport is powered by yet another evolution of the wildly successful Pantah engine. Using toothed rubber belts to drive the 2-valve Desmo system (as opposed to the tower drive and bevel gears in earlier models), the Supersport throbs its way to 80-ish horsepower at the top end. And that top end is not like a Japanese inline four or even a Desmoquattro Superbike wind up rush. Instead, the air cooled twin prefers to ride the fat torque curve more in the middle of the rev range, where skilled riders can make use of the stiff trestle frame and 851 brakes to make swift progress indeed.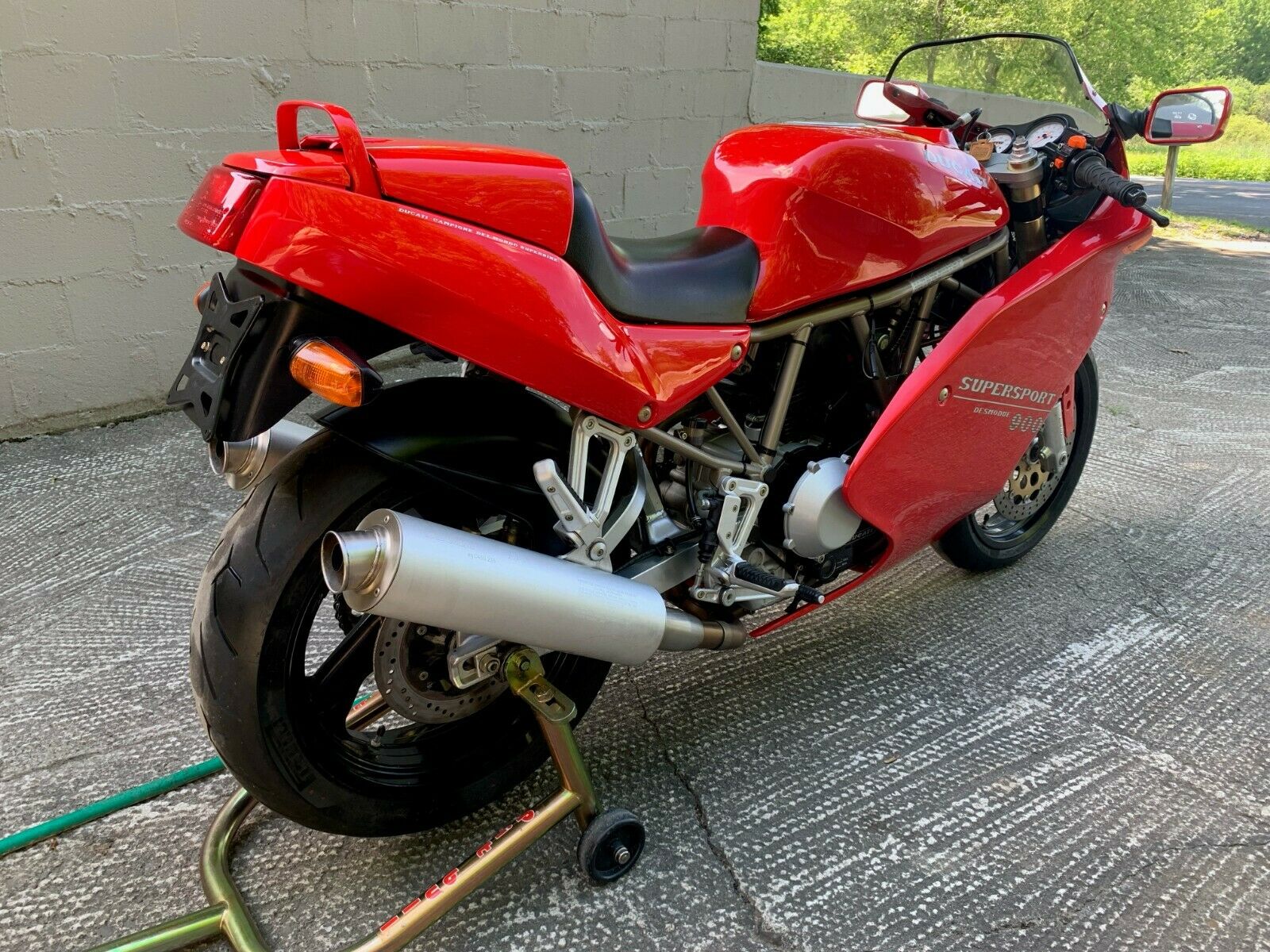 From the seller:
Runs and looks great. All original with good service records.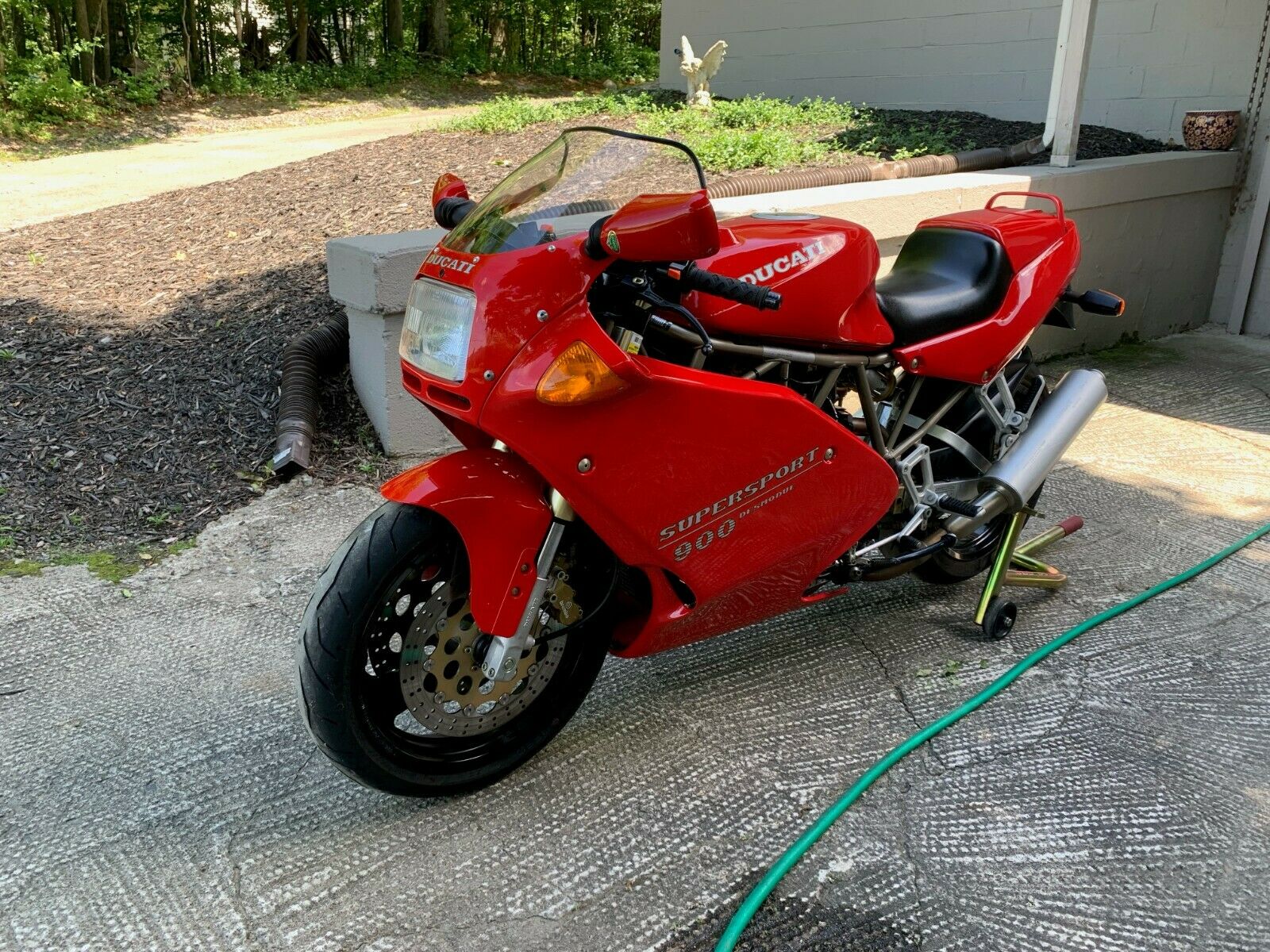 This era Ducati Supersport has much to recommend. Aside from the solid feel and quality construction, the 900SS enjoys a pleasing silhouette – the same which cannot really be said about the follow on design by Pierre Terblanche. The Pantah motor is relatively basic and utterly reliable. Service intervals are reasonable, and a semi-skilled home mechanic can certainly change the belts. Valve adjustments are a bit more tricky in that you need a number of shims on hand, but not beyond the realm of someone armed with calipers, some basic math skills and access to a shop that will sell you the shims you need. At worst the home mechanic can do the fluid service and belts at required intervals and have the local shop run the valves when needed. For exotic Italian exclusivity, ownership is not difficult in any meaningful way.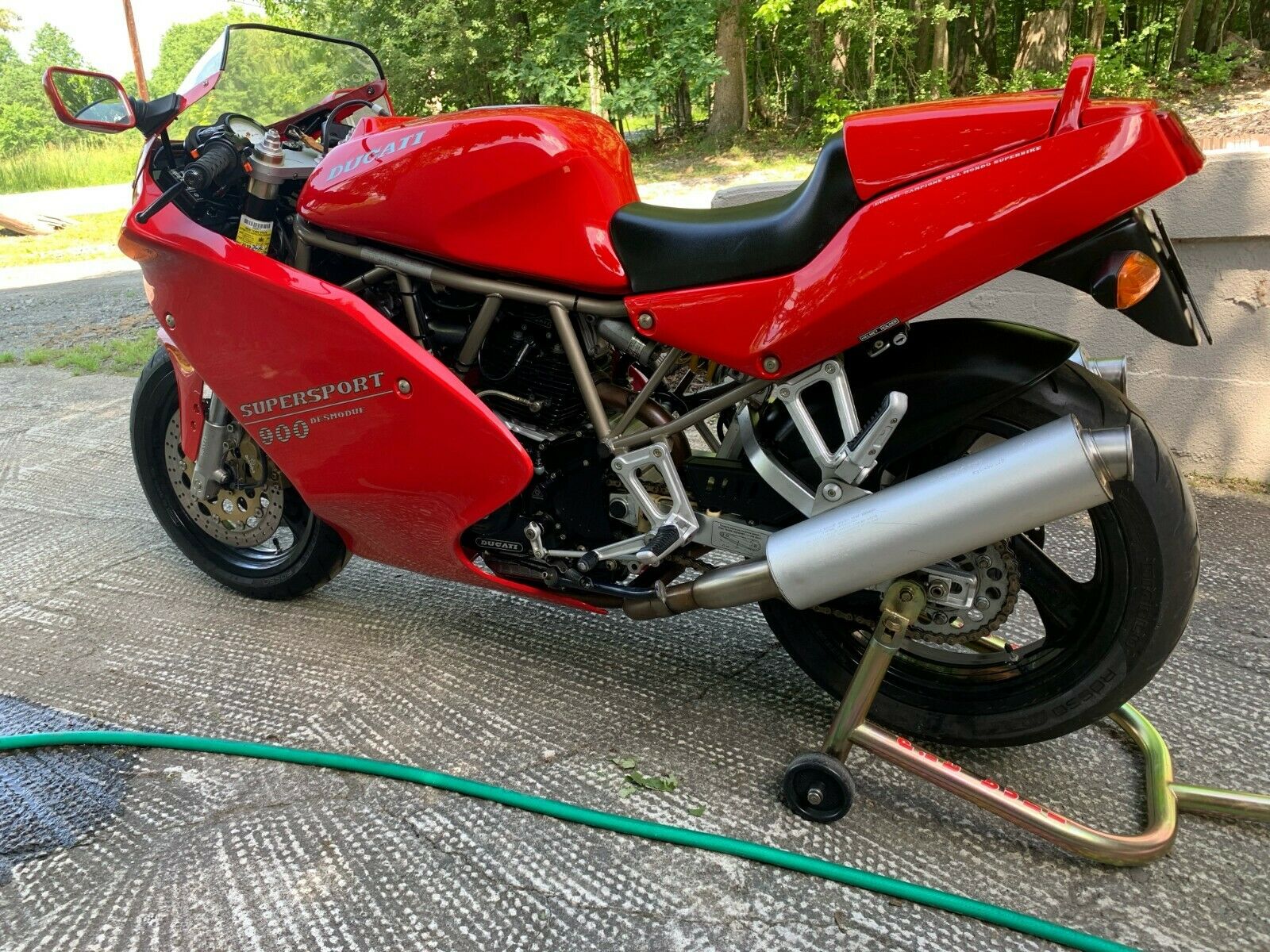 Today's bike has traveled a reported 26,000 miles. That is quite a few, but nothing to be concerned about when it comes to longevity. In reality, the key failure point on a Pantah is related to failure to change the belts; with adequate service history this bike is only being broken in. Asking $5,800 in a Buy It Now format auction, this 900 Supersport is a decent buy. However you should compare and contrast with this 1995 Ducati 900 SSCR Featured Listing to see what that sum of money can buy you on the performance upgrade side. Stock (and looking untouched) in this format or performance-tuned in the case of the Featured Listing, you cannot go wrong with a Pantah-engined Ducati Supersport. Check out all of the details here, and Good Luck!!
MI