1986 Suzuki GSX-R 750 Limited Edition on eBay
Here is a chance to own a real, rare classic bit of motorcycle history.  Finding a 1986 GSX-R 750 in this condition is rare indeed.  Most of us are familiar with the classic blue and white, but this one stands out from even that small crowd.  The red and black beauty pictured here has been imported from Japan where this was the standard paint scheme.   I have to say, I have never seen one in person and only a few small pictures of one on the internet.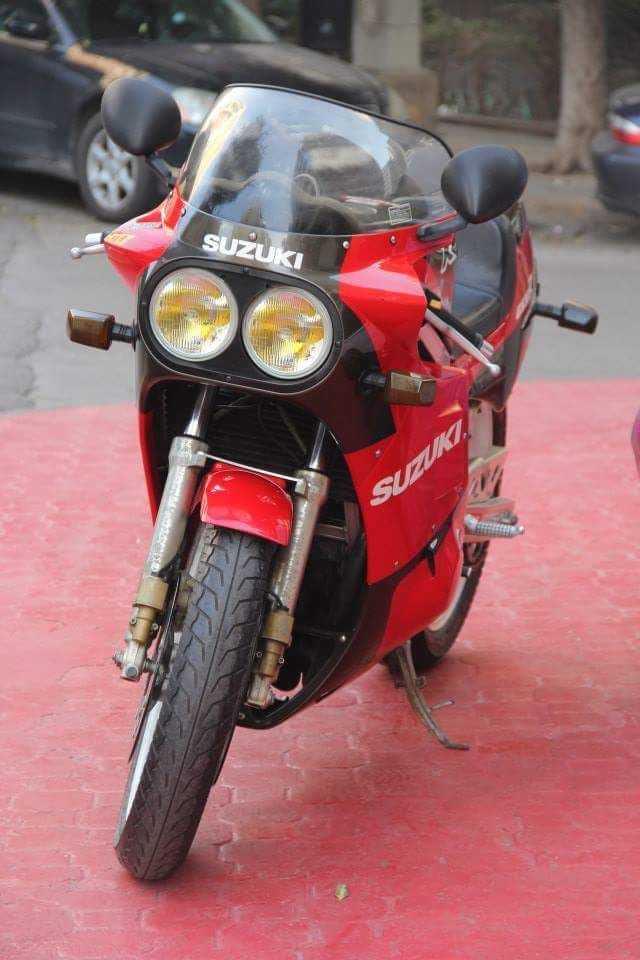 This one appears mostly stock, although the turn signals are updated and it has what appears to be a Yoshimura slip-on exhaust as well.  There's some wear and tear that indicate it's been enjoyed.  The forks are pitted and there is some wear on the controls and the lower fairings.  However, and let this sink in for a minute… this motorcycle is now approaching 40 years old!  Hard to believe but true.
The seller provides only minimal details, as seen here in the eBay listing: 1986 Suzuki GSX-R 750 Limited Edition for sale
Beautifully kept bike, own a piece of history,
This bike came the way it sits in the pictures from Suzuki in Japan
If you're an avid collector, this has to be on your radar.  And hopefully, considering that it's not necessarily in MINT condition, you might even be considering riding it.  It deserves to be ridden, enjoyed and appreciated.