In the modern era of sport bikes, it's easy to visualize how much displacement is needed to propel you into the ditch of one of the two mildly curvy sections of blacktop in your sprawling suburb. Just think of all the times you got a 36oz Big Gulp. Our Harley brethren have the pleasure of visualizing the displacement of their engines right before they ride into a ditch via 60 oz of Miller Lite from the local watering hole. To visualize what the CBR250R needs, just think of when you're cleaning up after a get together and you find that 2/3 full beer that someone told themselves they'd revisit at a later point. Divide that by 4 and now we're talking a sip a cylinder.
In America, the reason we don't like the 1/3 beer drinker is the same reason we didn't like the CBR250R. You can't get in trouble with them. Small displacement bikes are considered "beginner" bikes and have never scratched the itch for the US markets. Consequently, these bikes only end up in the states after collectors import them. Such is the case for this low-mile example today.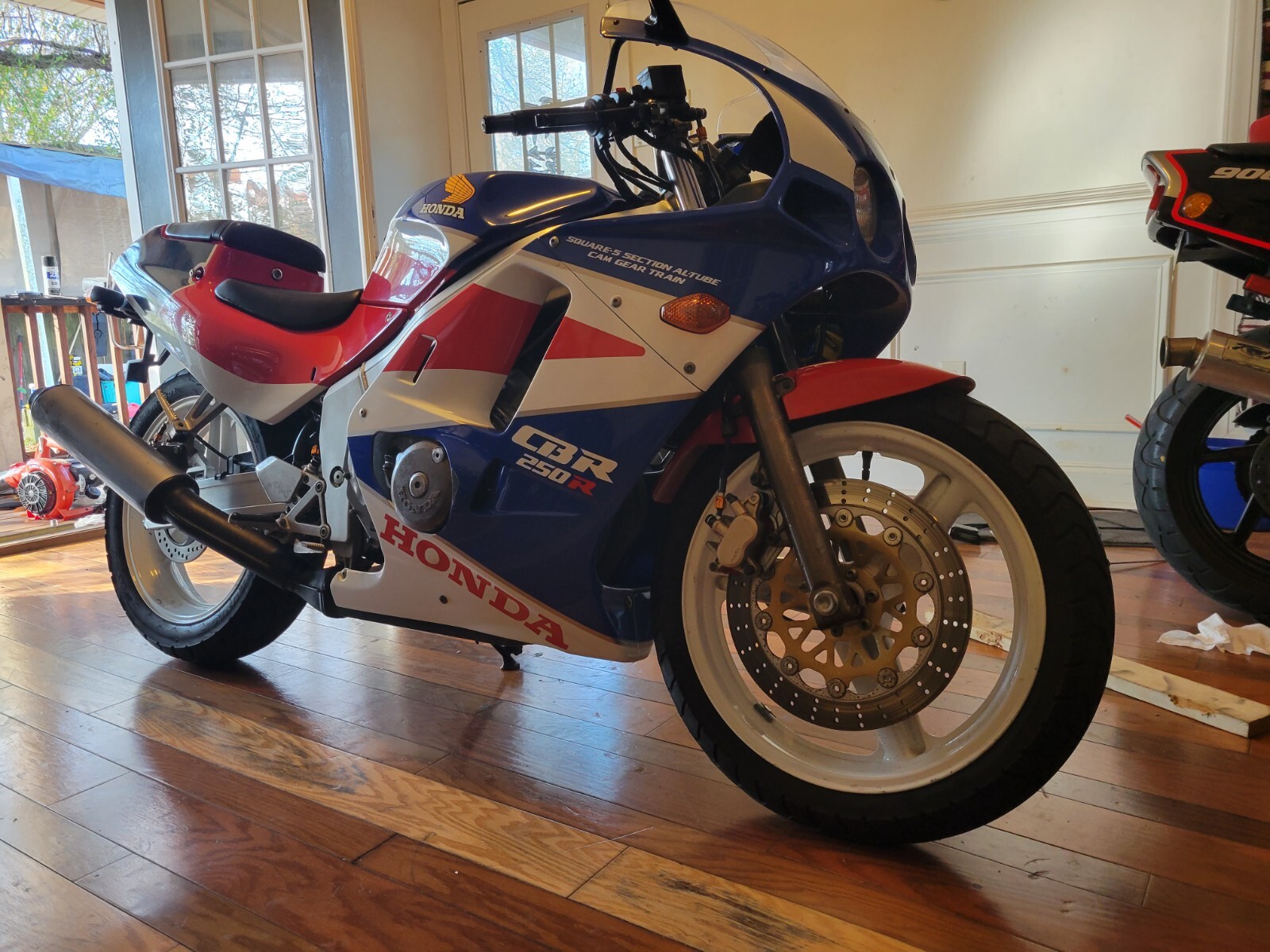 The most intriguing things about a CBR250R are the looks and redline. Similar weight, suspension, and power are all easy to find today. The double headlights and classic Honda racing colors have aged so well. The seller hasn't posted many pictures but the cosmetic condition is pretty good from what can be seen outside of some marks on the rims.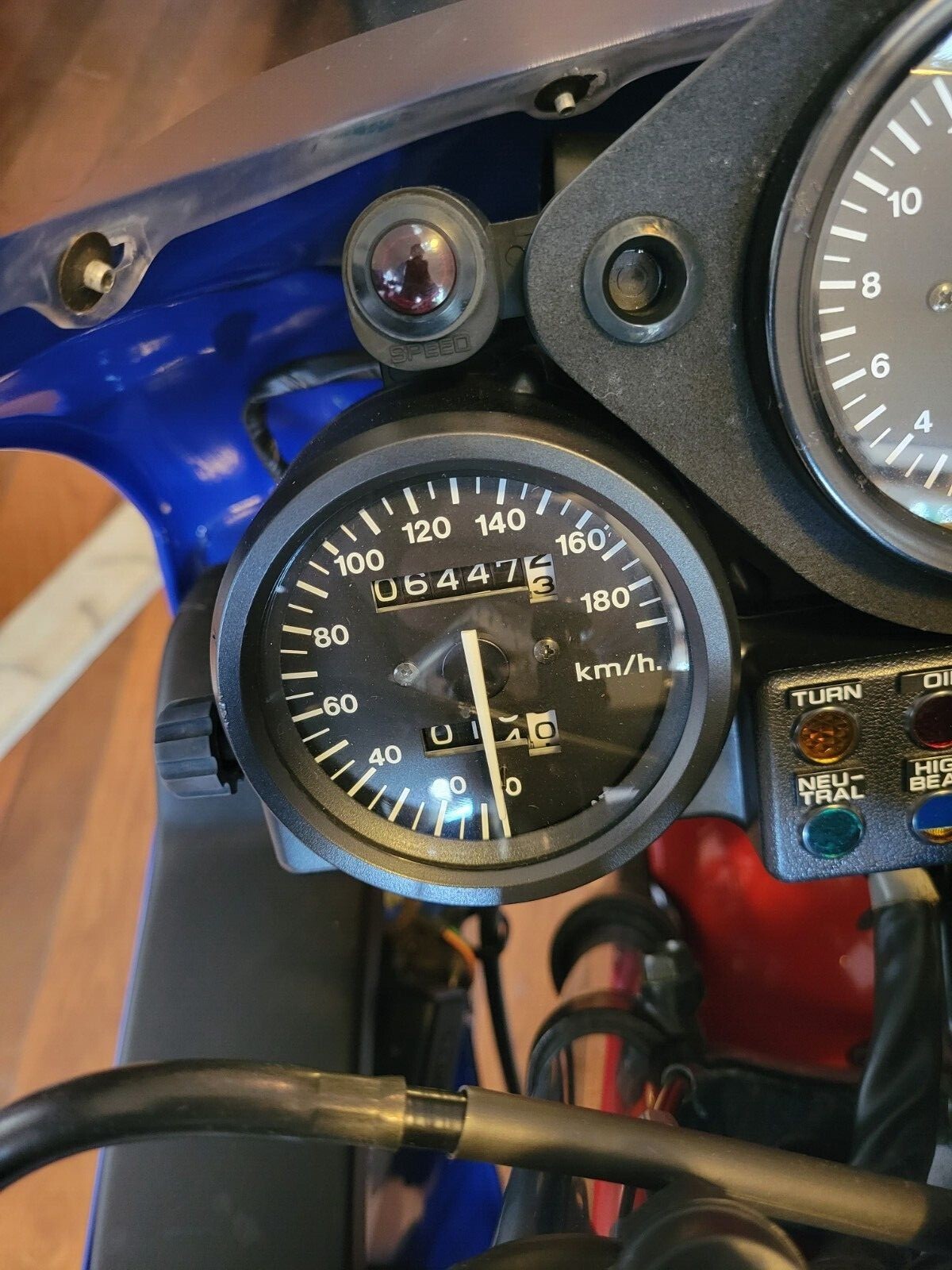 The engine is other spectacle here. The picture of the cockpit teases the  18k redline which places the engine characteristics of this bike solidly in line with the engines found in premier class racing. High revs, gear-driven cams, light pistons, and an oversquare setup delivers minimal torque but 45 hp up top.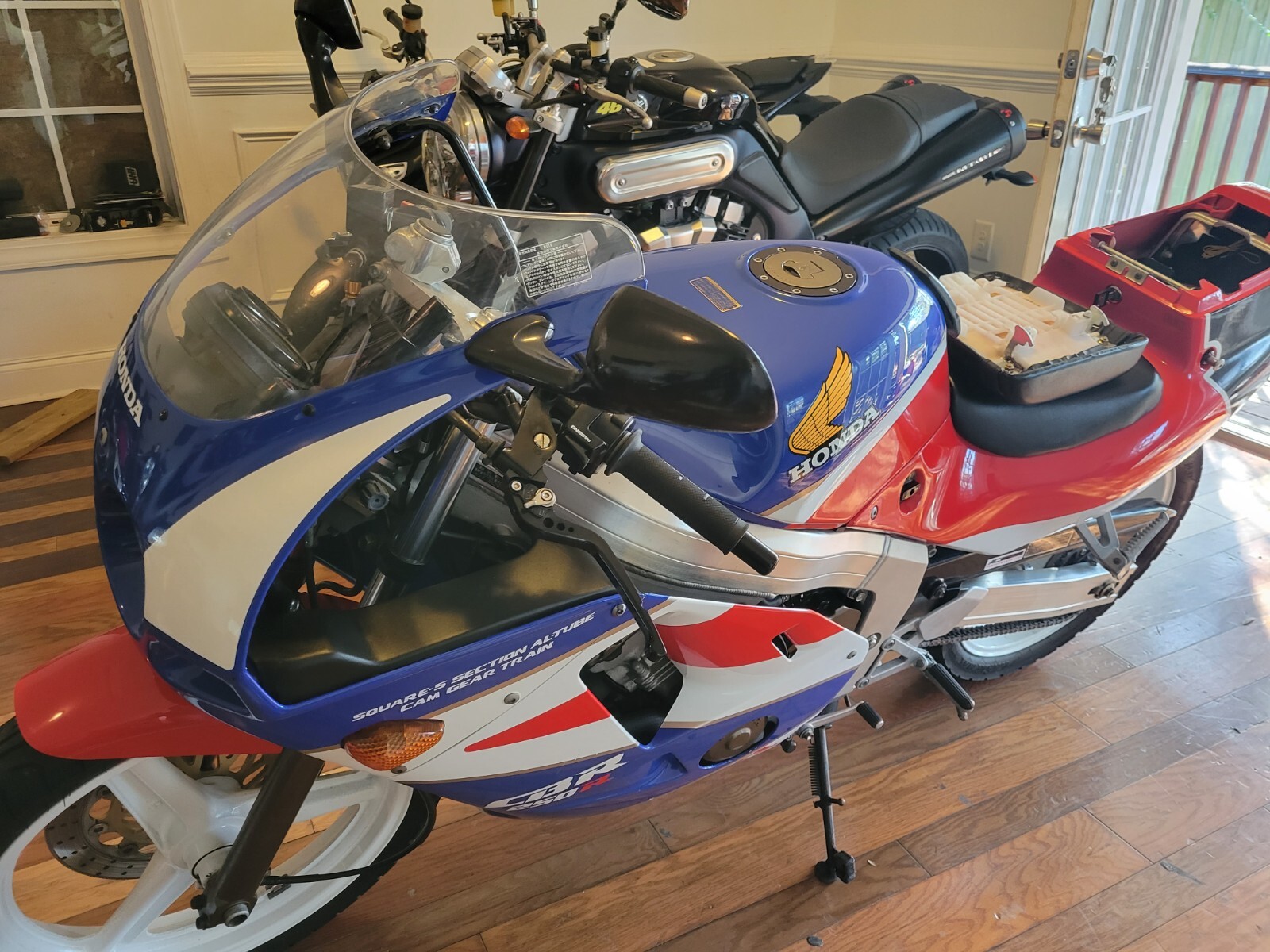 From the seller:
For sale 1988 Honda CBR 4 cylinder  rare bike imported from Japan runs and rides amazing only 6447 original kilometers Clean title. If you have any question, please call or text me 843 9255097 thanks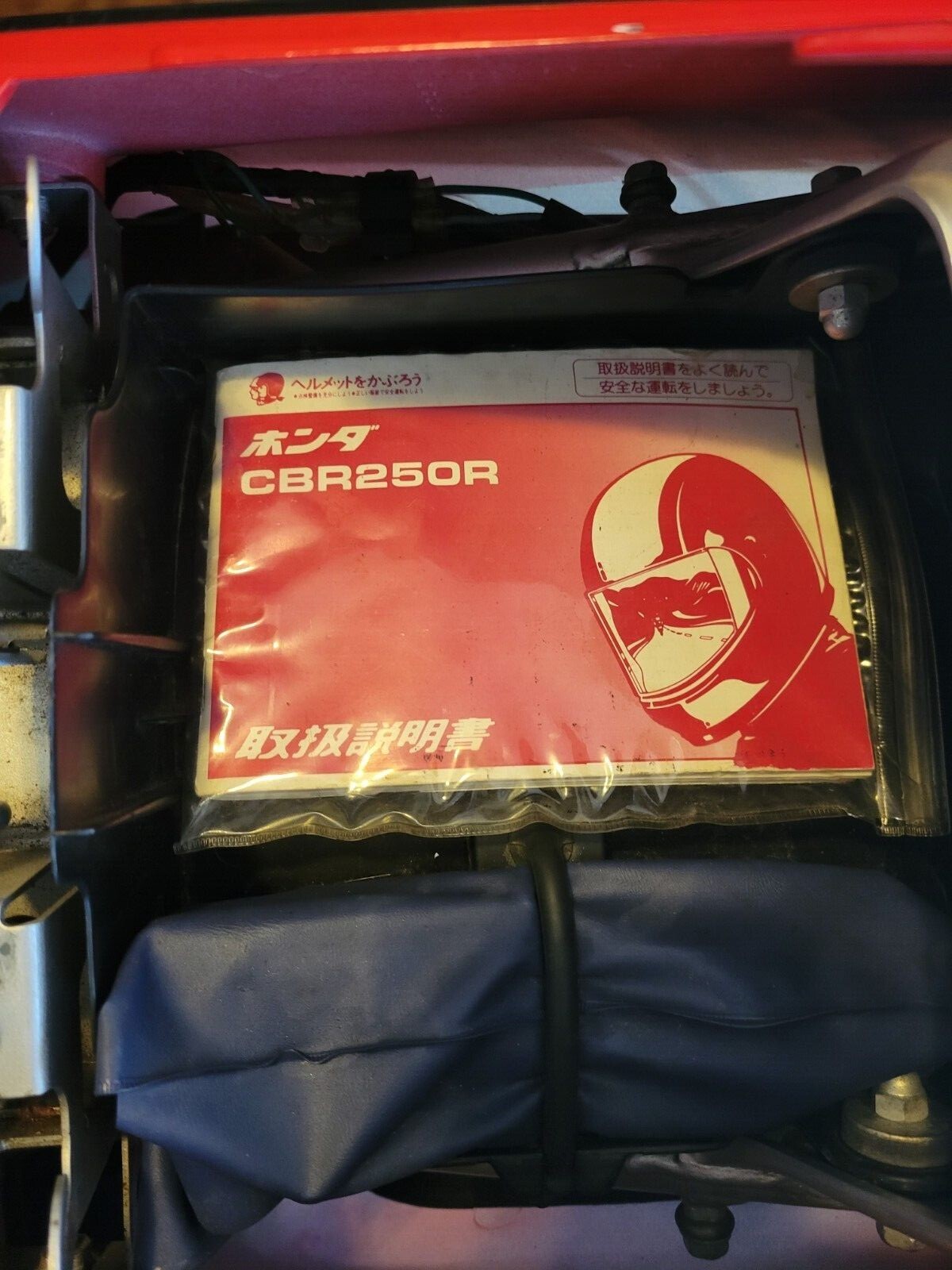 The seller seems to be a man of few words and pictures so there should be some more legwork done. However, we can assume he has good taste considering the MT-01 in the background.
Here's an example that sold on BAT during COVID for $6,500 and can be used as a reference point if you choose to make an offer. Good luck and finish your beer.
-Norm