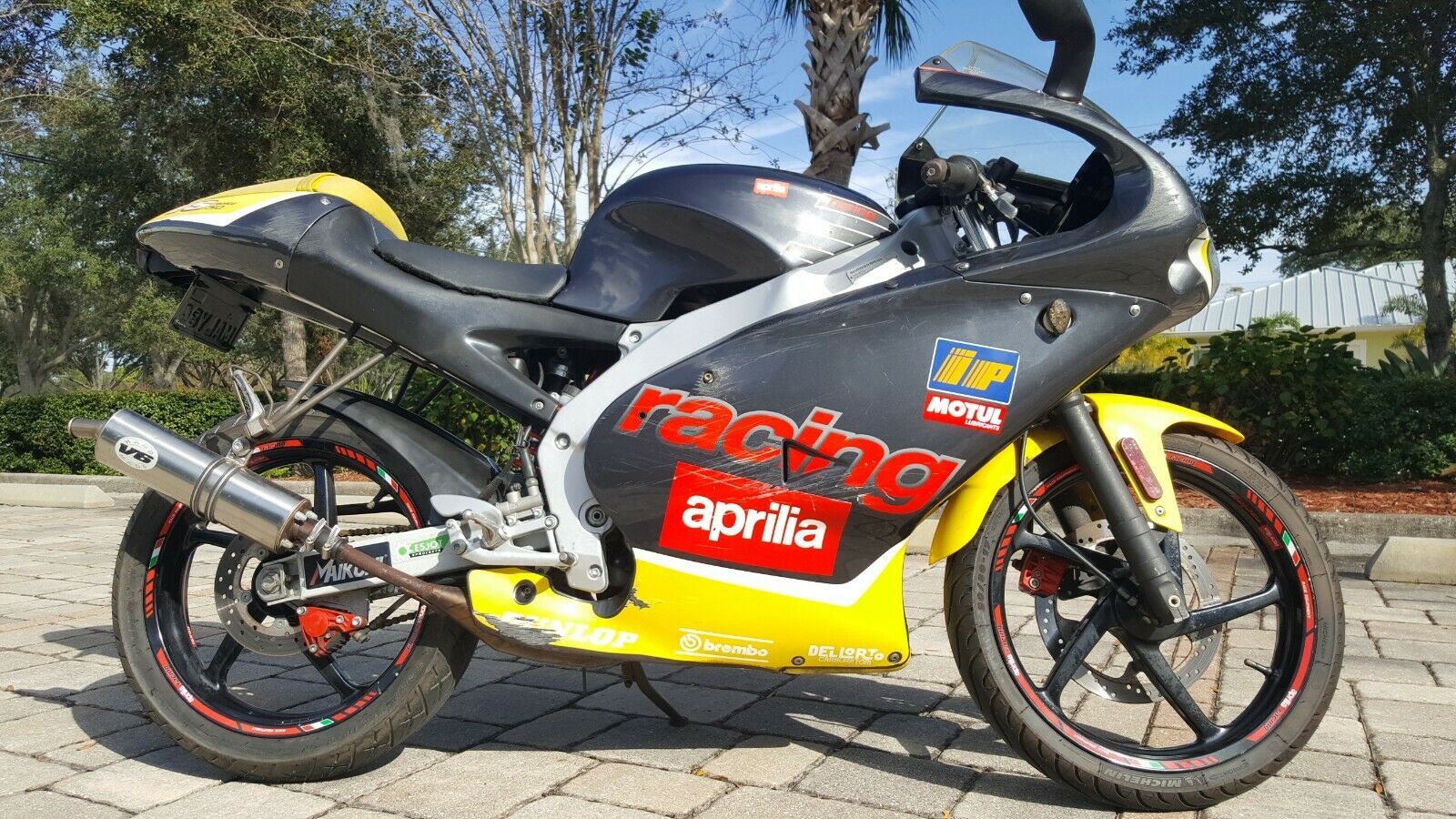 This time of year it is common for RSBFS to refer to little scooters as stocking stuffers. But this particular tiddler – an Aprilia RS50 – has already been stuffed full of 77cc goodness. That should certainly up the power ante beyond the estimated 8 ponies of the stocker, and allow this 216 lbs (dry) chainsaw on two wheels to reach a speeding violation in no time flat. Note that the dyno sheet does not appear to be this bike, but rather the output from a motor with the 77cc conversion (along with many other accessories which may not be on this bike).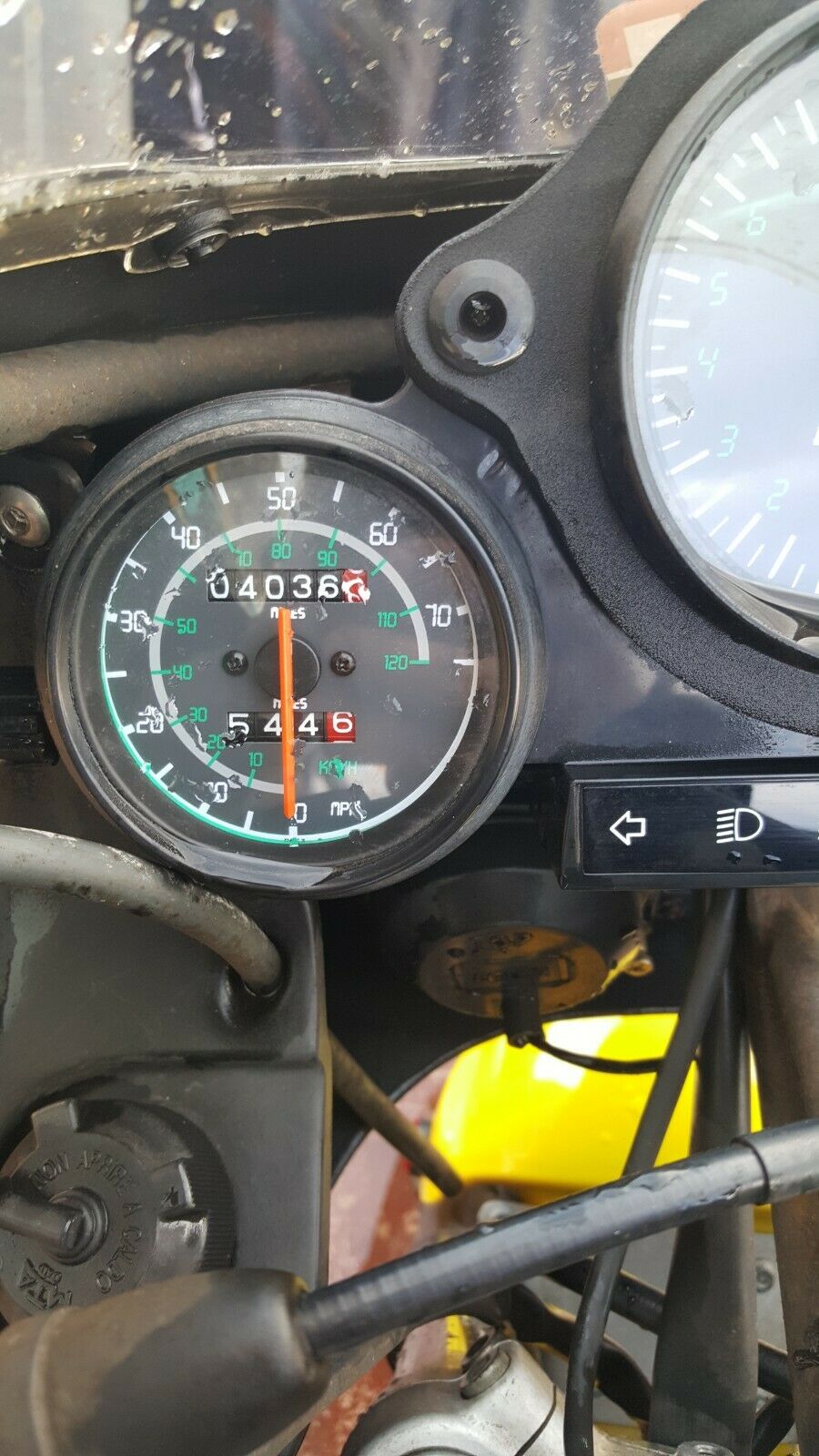 Based around a 49.7cc aluminum single cylinder featuring liquid cooling and reed valve induction, the Aprilia RS50 mill is actually produced by Italian firm Motori-Minarelli (2006 and later models are powered by Derbi units). And unlike some of the more pedestrian scooter-peds available, the RS50 was quite adult sized and had decent components. From full fairing that mimics the RS250 bike, the RS50 included 17 inch wheels (110 front, 130 rear), and a 300 mm single disc up front. Aprilia even included a passenger pillion and pegs – although I don't know many that would two-up something of this size.
From the seller:
Stage 6 bore kit 77cc ,installed at 3k miles,d.i.d. chain sprocket conversion,full exhaust,upgraded rear adjustable shock.New tires Have all receipts paper work. Bike has amazing power band. Very reliable, exotic sound. I have all the old parts in box ,very fun ride.
I don't know why nearly every RS50 I have seen includes custom rash on one side or the other (or both). Perhaps it is a testament to how confidence inspiring the handling is, suckering you deeper and deeper into corners until traction cries uncle. Perhaps it is simply the nature of small-bore, two stroke power than demands high corner entry speeds. Maybe it is simply because these smaller bikes have been hooned by youngsters who simply don't know better. Regardless this bike has been artfully enhanced by a horizontal cornering move that likely left similar scars on the rider. Small bikes are a blast to ride, and they are also cheap to buy and own. This one has some decent upgrades in addition to the graphical customization, and is listed for a pretty strong $2,900 USD with zero bids thus far. That might be a bit high to open the auction, and thus the lack of response. There are several days remaining, so check out all of the detail here, stay safe and good luck!!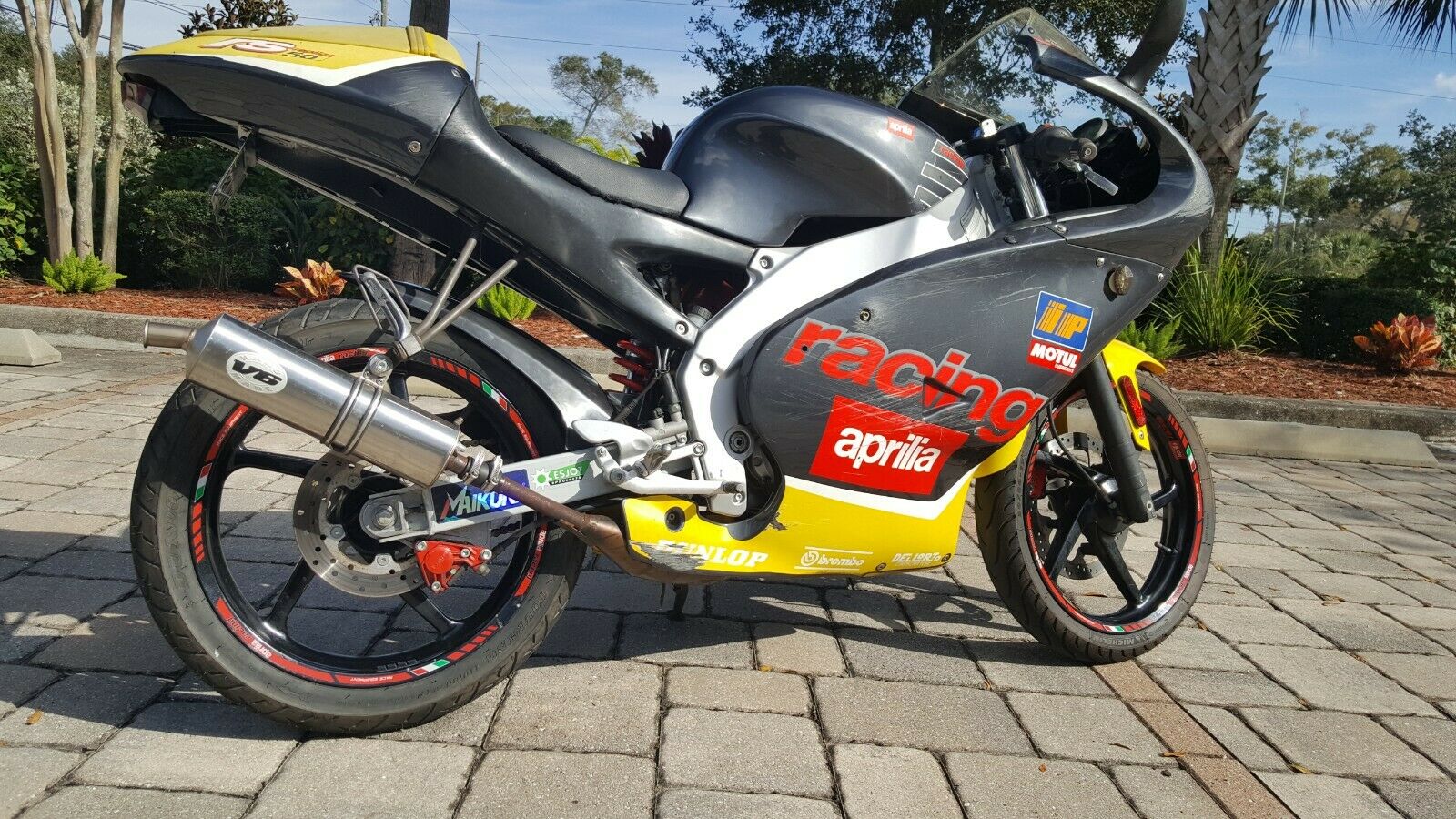 MI