Real Men Don't Need Fairings:  1995 MZ (MUZ) Scorpion And 1993 Suzuki Bandit 400
Here is a little treat for the crowd that has an aversion to plastic!
 You know, it may be a little mundane looking but I really could not find a bad thing written about the MZ (MUZ) Scorpion.  Owners seem to love the little MZ and rate it a very solid bike.  Even if you aren't interested in the little MZ you might want to give a little thanks to MZ the next time you riding your RG500 or RGV250.  Without them and a little corporate intrigue the Gamma's may have never been.  Pick up a copy of Stealing Speed if you are intrigued.  I couldn't put the book down until I was finished.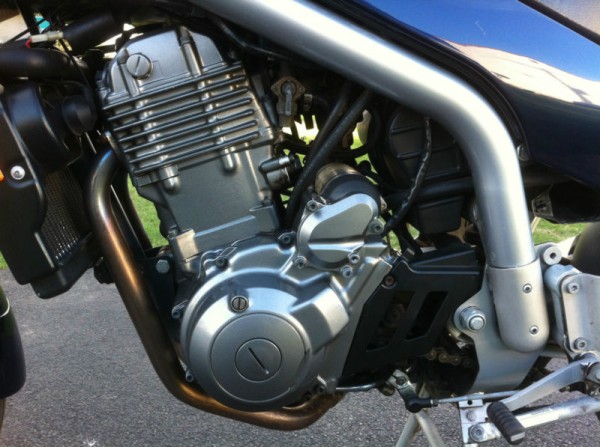 The engine is from a piano company you may have heard of.  The engine, electrics and switch gear are from the Yamaha  XT660.  HP is in the high forties.  Grimeca provides the brakes and suspension.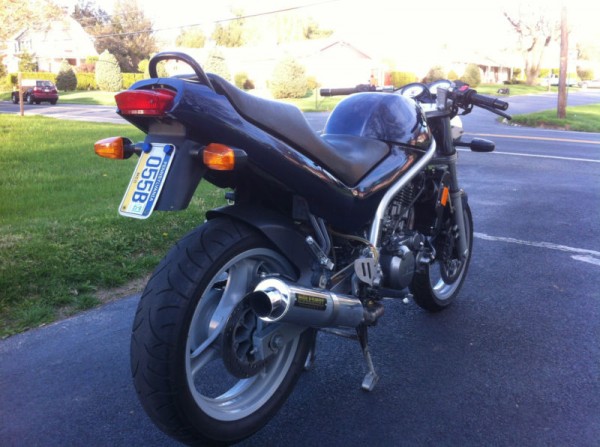 It is simple and straight forward but still has its' own style about it.
From the seller:
Factory built cafe racer made in 1995 in Zschopau, Germany at the legendary MZ Motorradwerk.  Created with high quality German, Japanese and Italian components. Powered bya Yamaha sourced 660cc single cylinder SOHC five valve engine, Grimeca brakes, stainless steel braided brake lines, Paolo Tarozzi adjustable clip-on's and rear set foot controls, Holeshot Vortex stainless exhaust system and jet kit. Progressive fork springs.  A factory service manual comes with the bike. On the road it's a light weight, agile and fun bike. It always gets many admiring looks when parked. This is a rare bike in outstanding condition, garaged kept and well cared for.  I am the second owner.
The speedometer reads in "miles per hour" and the odometer reads in "kilometers" (30,597 kilometers = 19,012 miles) As far as I'm aware all Skorpions came this way.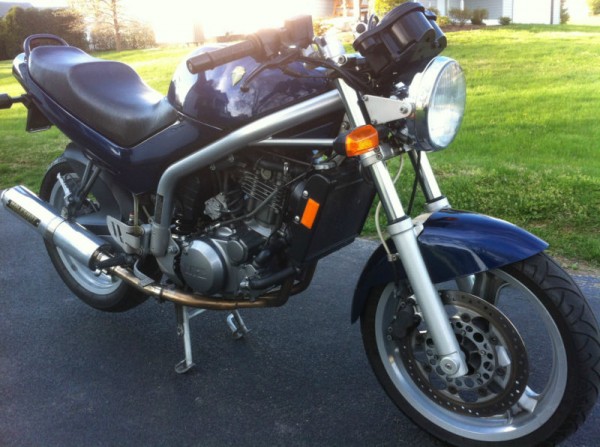 Yes, it has a few miles on it but it obviously has been well cared for and is sorted out for you.  Looks like a nice way to have a unique bike but not break the bank.
———————————————————————————————————
Still a little uneasy about a bike with Eastern Block heritage?  How about a 1993 Bandit with only 1210 miles!  The little Bandit's weren't around for long and are few and far between.  Does the engine look familiar?  It is a retuned/detuned GSXR400R unit.  Although it didn't last in the U.S. it lived on in other parts of the world until 1997.  The lineup included a limited edition and a model with variable exhaust valve timing.  Red head covers are the giveaway for that model.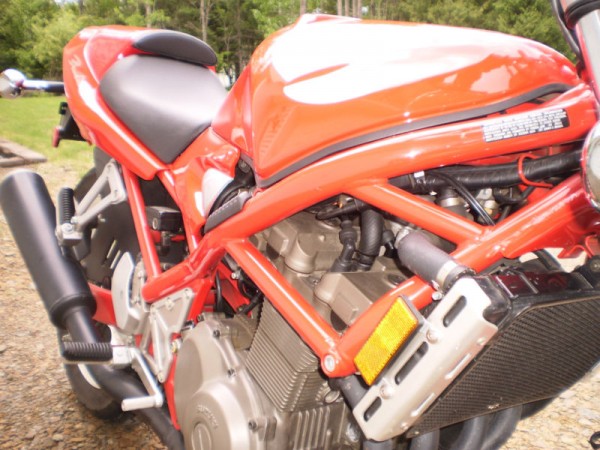 Again, a relatively simple bike that has some style to it.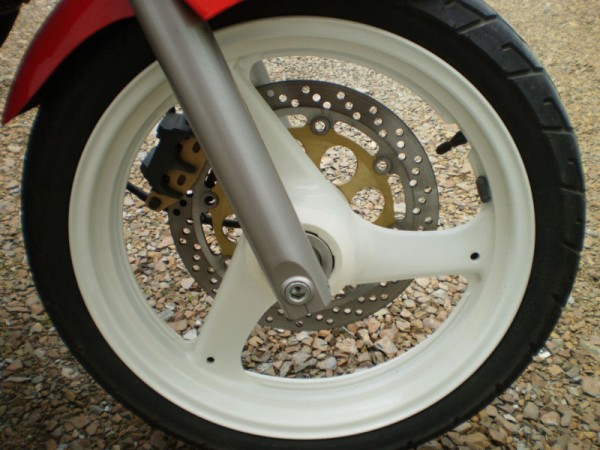 One of the cost cutting measures.  I bet with a little detective work you could find a dual disc set up that would work.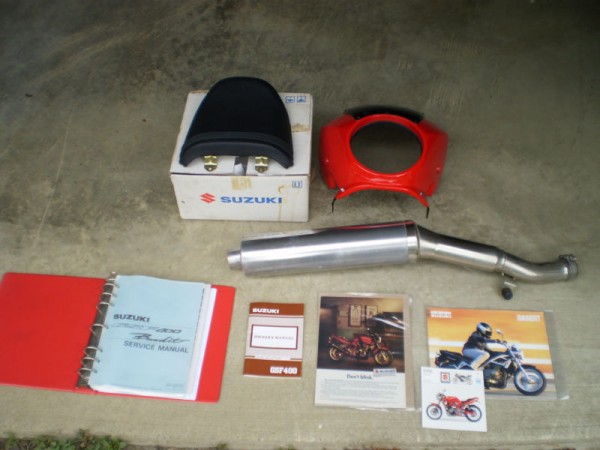 The asking price is a steep $5,000 but the seller is open to offers as well.
Ian