CMG Motorcycles has two motorcycles on RSBFS right now, a 0 mile VDue and a brand new Bimota Tesi! Check them both out! -dc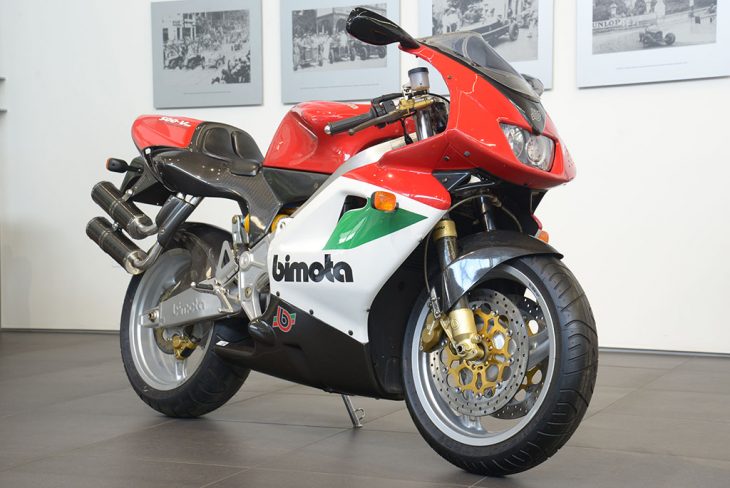 There is no more tantalizing bike on the planet for me than the Bimota VDue. A bespoke Italian chassis from the finest boutique bike maker on the planet, draped with exotic suspension and prodigious brakes with fuel injection, the waistline of a ballerina and 110 or so two-stroke horsepower. A dream machine for the ages, it was supposed to kick Bimota into a new market segment in a cloud of sweet-smelling blue smoke. Instead, the dream went up like a Persian Gulf oil field and took the iconic nameplate down with it.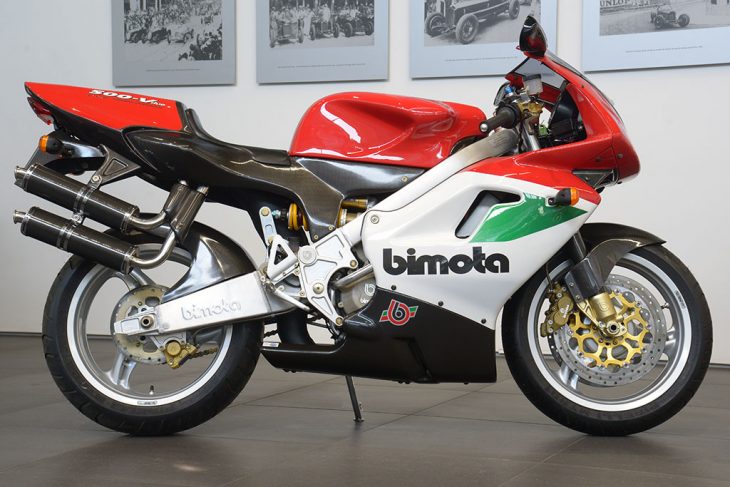 Bad power delivery, seizing pistons, oil leaks plagued the first couple hundred VDues, and most owners returned them. Fixing the issues, which meant sticking carburetors on and invalidating the bikes for street use, ruined Bimota's finances. Eventually, an engineer on the team that put the idea together bought the leftovers and fixed them. He sold about 120 that put out more than 120 street-legal two-stroke ponies, but by that point the toothpaste was out of the tube.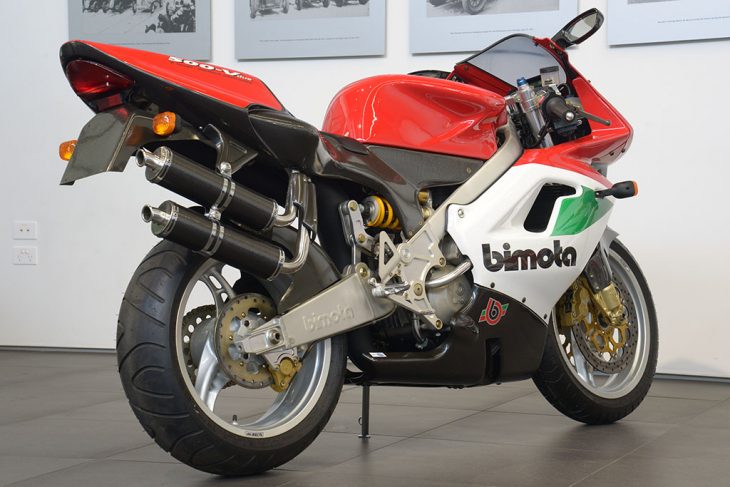 This 1997 Bimota VDue never experienced any of those issues, because it has racked up exactly zero miles in its 22-year life. It is a literal museum piece in absolutely flawless cosmetic condition. Given the likelihood that its mechanicals are absolutely useless, both by design and from sitting, this thing is perfect for a collector who needs the finishing touch on a prestigious collection.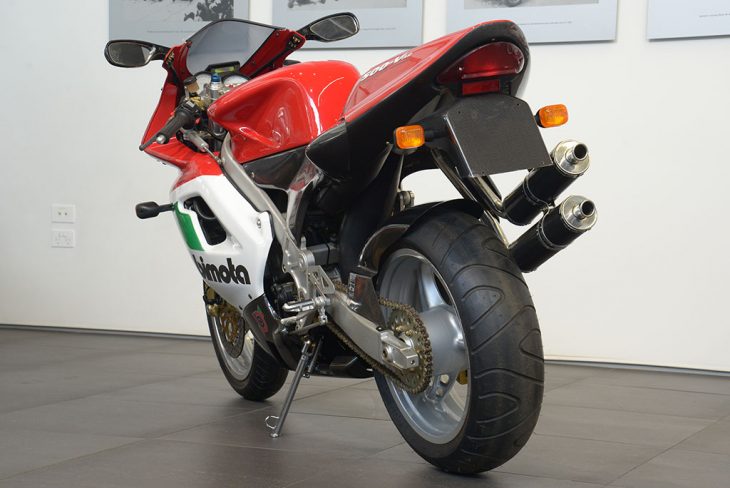 Having never moved under its own power, it wears its original tires, which are now shiny from sitting around vulcanizing for a couple decades. But that's no matter. When else will you get the chance to own a bike that is original and untouched down to the protective film on the windscreen? The thing we love most is that this bike is in its best state: an unblemished embodiment of bold vision and faith in engineering. It deserves to stay that way.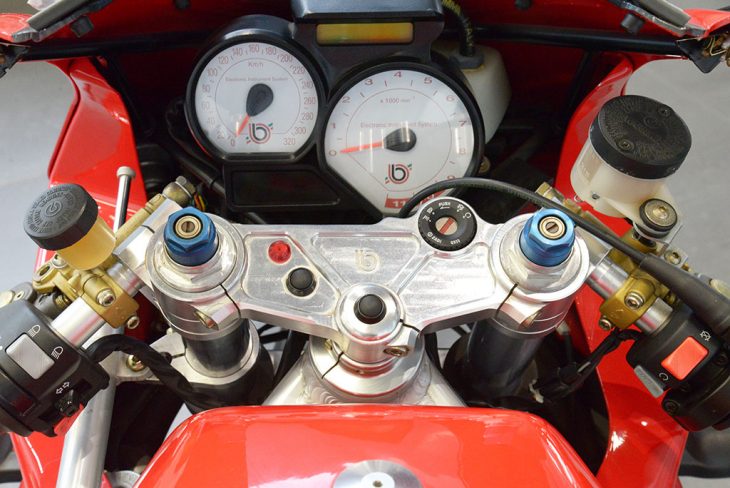 It is available in Christchurch, New Zealand for $48,990 USD and requests and inquiries can be sent to Brad by email  – here –.