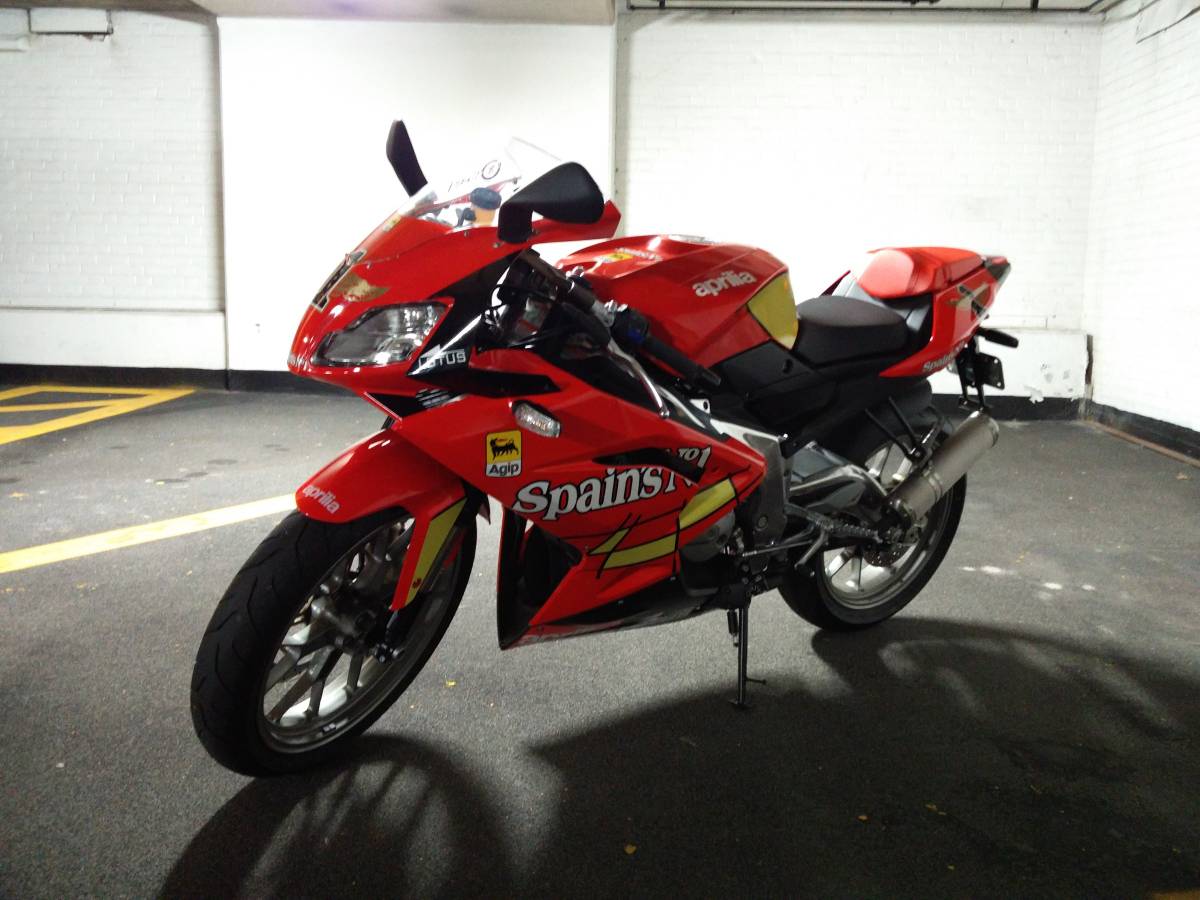 What is more lust worthy then some forbidden fruit?  Something that you have been told is bad, dirty or just flat out not safe?  Such is the life for small displacement two stroke bikes.  For the most part they have been banned in the US under the idea that they will raise sea levels, club baby seals and cause the rain to melt our homes.
While the rest of the world gets to enjoy these tiny wonders, the USA has been devoid of options for many years.  Many believe the Yamaha RD and RZ line from the 70s and 80s was the last offering for the road, and in many ways they are correct.  But what is almost as good as forbidden fruit?  How about a good story, and a shady loop hole?
From the Seller's CraigsList add (Hartford, CT):
2009 Aprilia RS125
Titled and registered in CT.
280 lb 2 stroke 125cc street bike.
6 speed manual transmission.
Oil injection
Runs great! Lots of fun to ride!

Stock bike with OEM turn signals, wiring harness, plate mount.
Very rare bike. 1/160 imported to the U.S. You don't find them registered and titled very often.

No rides without money in hand. No trades.
In 2009 Aprilia finally brought their Rotax powered RS125 to the USA as a "for off road use only".  The idea is that they wanted to revive the production race bike market.  The funny thing was the bikes came with lights, blinkers and a plate mount.  Clearly they knew some owners were going to take advantage of certain states loose DMV laws and put these bike on the road.
The example here can be seen in a few picture out on the public roads, if not in much detail.  Apparently this bike has covered about 2400 miles.  The $8900 asking price is well above the original MSRP, but it is hard to put a price on this much fun.  The street title will a large part of the value for buyers in some states.