This Featured Listing is part of the The Edinger Ducati Collection. Thank you for supporting the site, David! -dc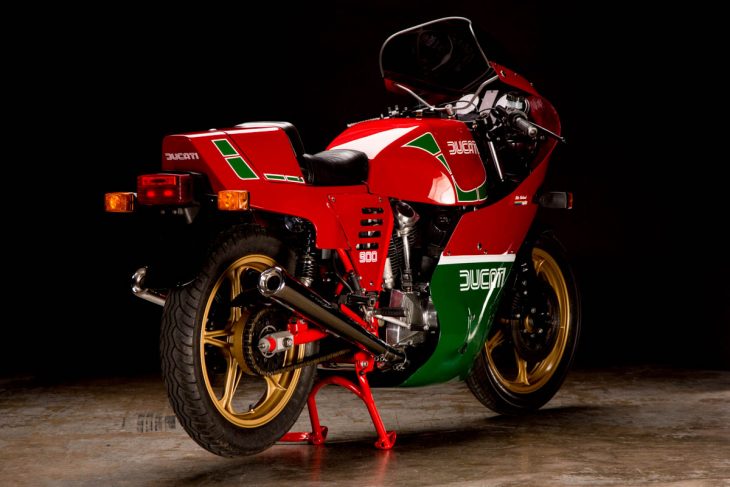 David Edinger has blessed us recently with a raft bikes from his gorgeous collection, and this 1985 Ducati 900 Mike Hailwood Replica is literally a shining example of David's impeccable taste. As he notes in the description that you will read below, this one is not the coveted Mille version, but the displacement matches Hailwood's racer.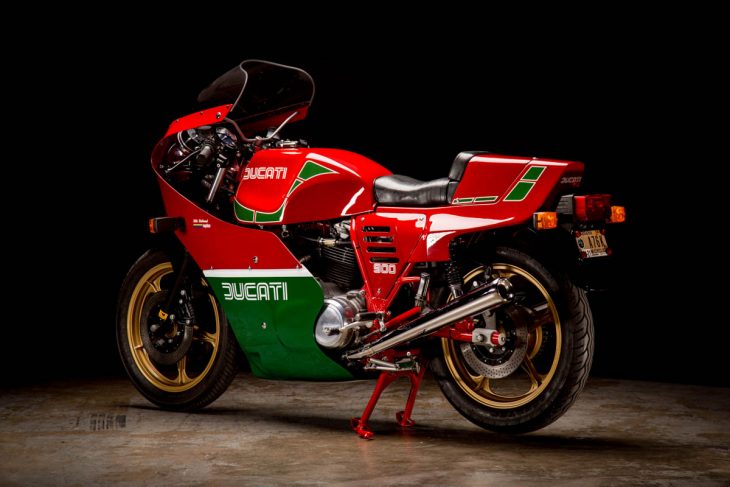 As pretty as it is, the 1985 Ducati 900 MHR is simply a 900SS with a sexy fairing and paintwork. With about 75 horsepower on tap and plenty of torque to go around, they make punchy, pleasant street bikes, but they certainly won't set any point-to-point records.
In '84, the bike got a new frame, Marzocchi forks and redesigned engine cases to accommodate an electric starter. As well as marking Mike Hailwood's 1978 Isle of Man TT win, the 1985 MHRs marked the last bevel-drive bikes and the last Ducatis to be built without Cagiva's influence.
This 1985 MHR 900 has been treated to a fastidious restoration in the hands of Edinger, who is its third owner. It started life in Japan, before it emigrated to New Zealand. Edinger bought it several years ago and rode it for a while before it went under the knife.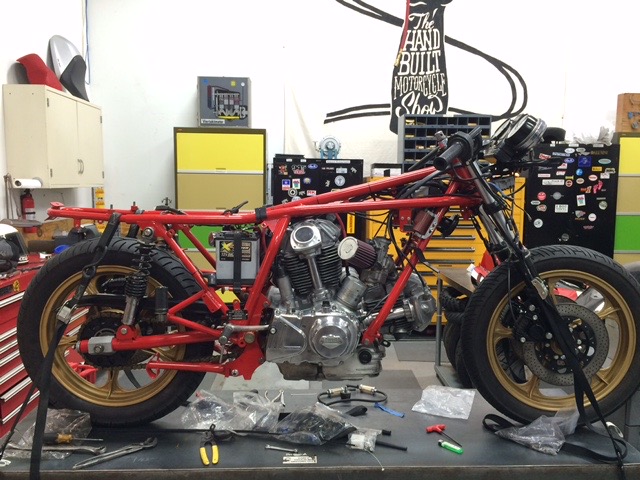 From the seller:
This is a 1985 900 Mike Hailwood Replica. This was the transitional year with some 85 models being Mille's. However true fans of Mike the Bike know he rode the 900. The bike I believe originally was purchased in Japan and then purchased by the second owner in New Zealand. The bike has ridden for one lap on the infamous Nurburgring in Germany and later rode around the Isle of Mann in 2007 for the TT Centenary. The bike has 55,203 KM's or 34,301 miles and has new Metzler's.
I shipped the bike from New Zealand to Indianapolis where after I rode the bike as received for several years. After moving to Austin, I tasked Revival Cycles to do a ground up restoration.
I have every receipt that came with the bike and a clear title.
There is small paint scratch on the left hand fairing showing in the picture. The paint job alone was $6,000. VIN # is 7A857001197906193

The bike is located in Texas
Asking price is $30,000
Edinger.david@gmail.com317-908-2573
David Edinger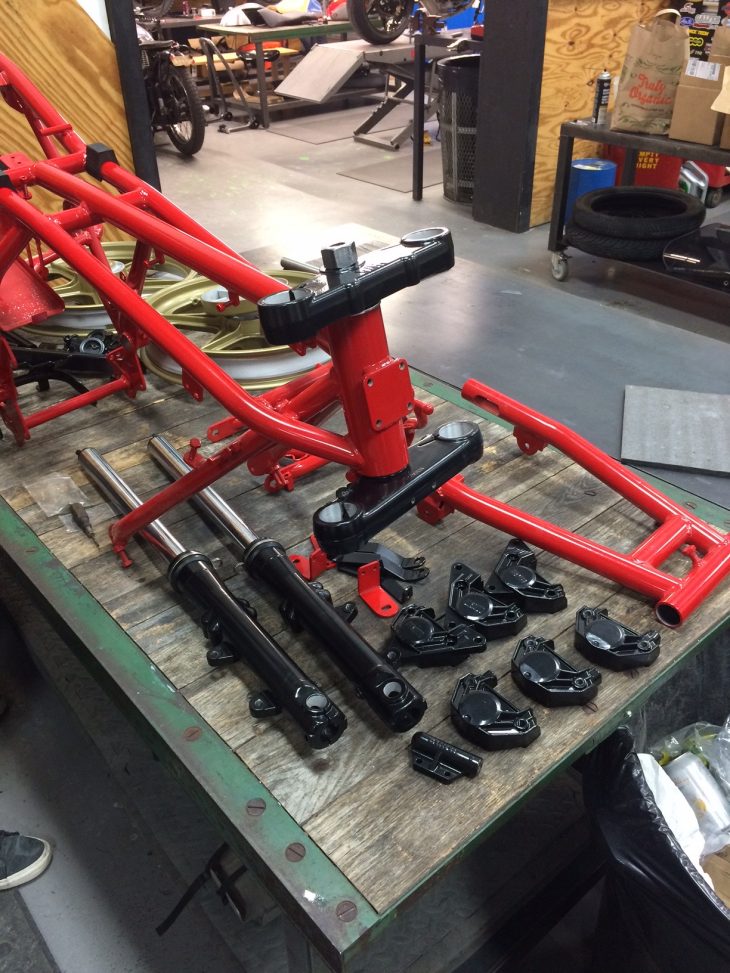 The results of the restoration are mesmerizing. Although this isn't the fastest or sweetest handling Ducati ever made, it's certainly beautiful and rare, and is emblematic of a time when the brand's future was far from certain, but its past accomplishments could not be disputed.