I never really understood "new in the box" type of people. As I kid I did not hang out with the action figure collectors who liked to look at their as-new packaged Star Wars figures. I prefered to use my toys, breaking them occasionally. As I grew up, little changed (except maybe the frequency of breakage). Fast forward many years and I do not regret the immediate satisfaction over using that which I wanted; be it what is now a collectable toy or – much more importantly – a collectable motorcycle. Ownership to me implies ultimate control, and the ultimate luxury of doing what you want; and I've always prefered to ride rather than to ogle, to risk damage rather than participate in stagnation, and to get things dirty rather than spending all of my time cleaning. That's why this advert jumped out at me. Here you have a 2009 Ape RSV 1000R Factory that was new in the box – and this seller decided to open the box and take it for a spin or two. I say Bravo to him!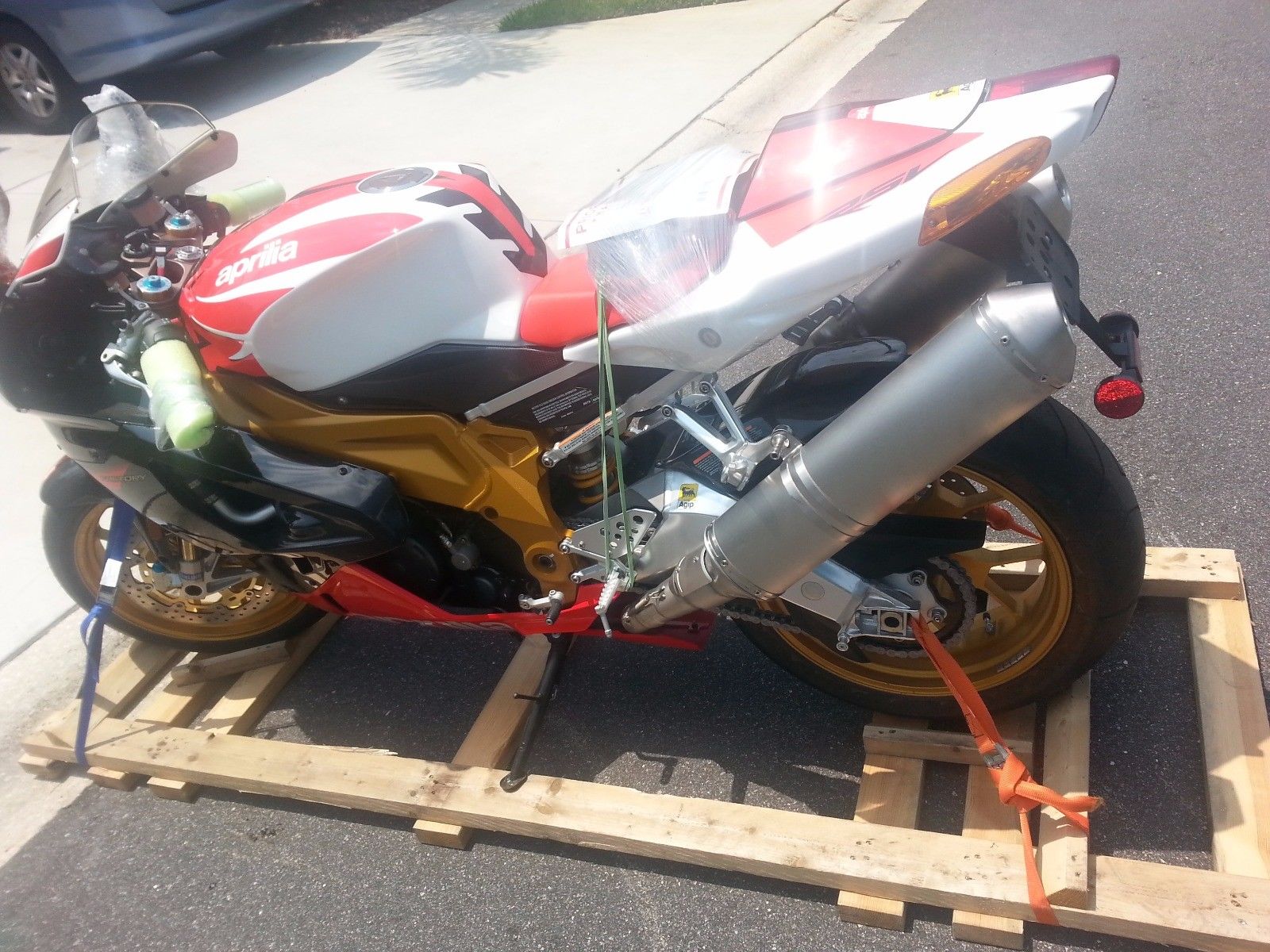 The Aprilia RSV 1000R is well known as a v-twin torque monster. The 60 degree, liquid cooled cylinders are fueled by computerized fuel injection and a proprietary ram air system. Four valves are operated by DOHC, and engine cases are a combination of aluminum and magnesium to save weight. Expect approximately 145 HP from one of these beasts; more than enough to keep your riding buddies in sight during spirited canyon carving. And it is during canyon carving (or on the race track) that the Factory bits really come into play. The Factory is essentially an upper spec RSV, containing fully adjustable Ohlins forks, rear shock, and steering damper. Specialty forged aluminim wheels (designed through finite analysis to produce the strongest wheel with the least amount of weight) reduce unsprung and rotational weight. The alumimun frame and swingarm are standard RSV bits, although the Factory augments the visuals via anodizing and polishing various pieces. Topped off with carbon fiber bodywork pieces to further reduce mass, the Aprilia RSV 1000R Factory is as well put together as any bike you are likely to find in the class. They were not cheap to start with, but the attention to detail makes the difference.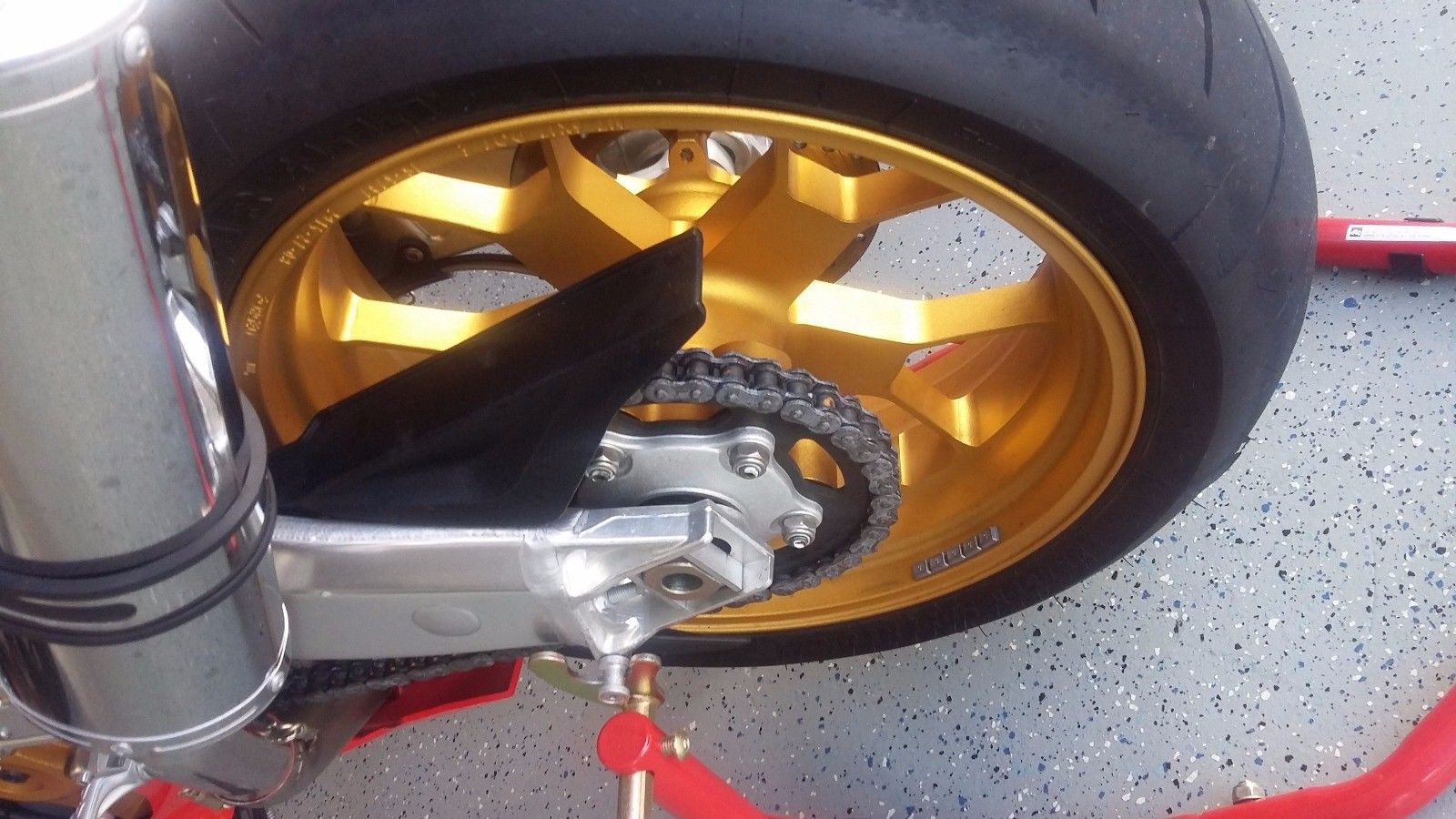 From the seller:
09 Aprilia rsv 1000 R factory with 400 miles. I purchased the bike new in the box and about 2 years ago i took it out the box and registered it and ever since it's been in my climate controlled garage, The condition is what you would expect from a motorcycle with 400 miles.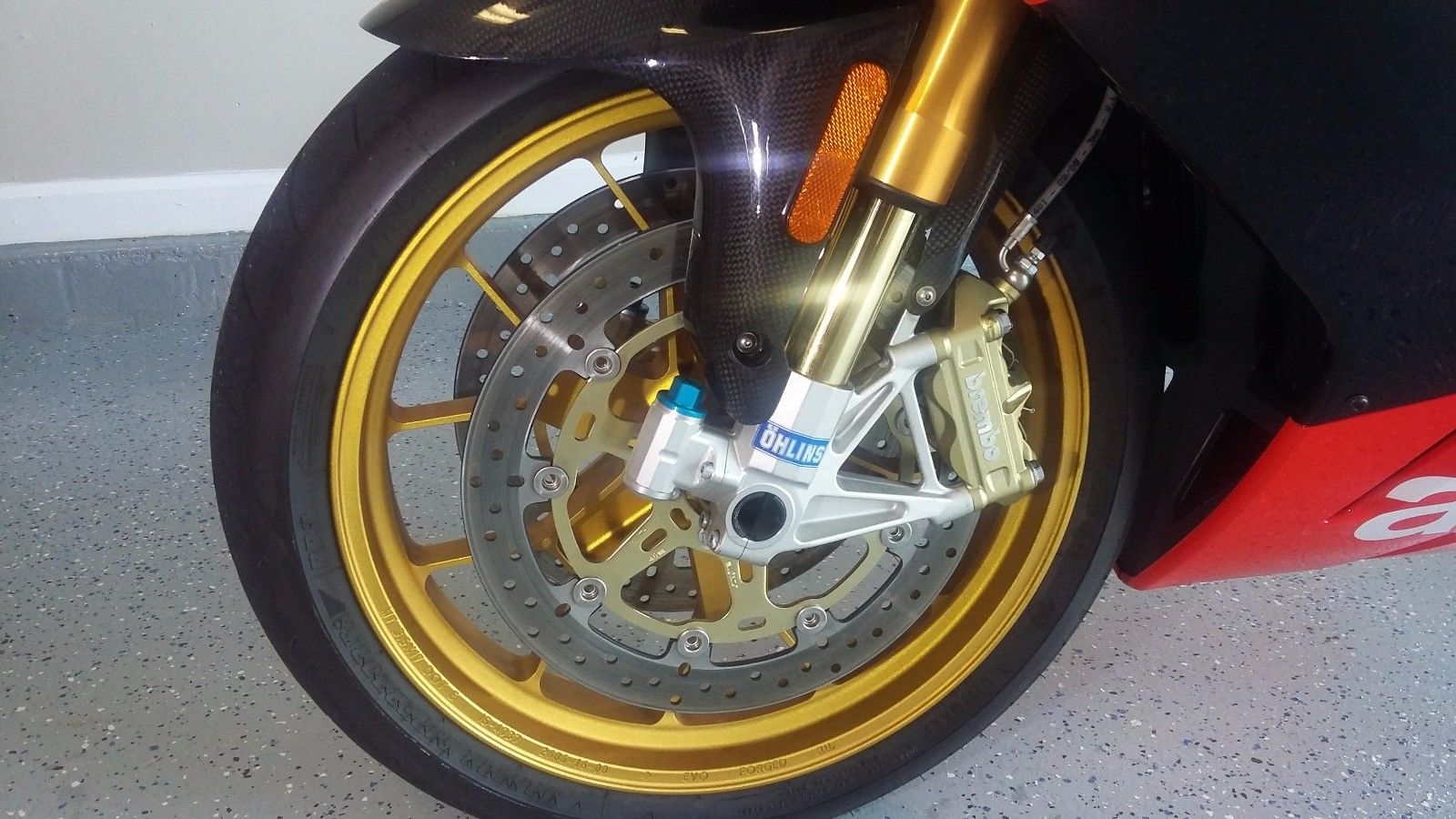 I must admit that I would really love to know more about how the seller came across a crated Factory and the circumstances aound the purchase. Did he agonize at all about cracking the seal and devaluing a zero mile example by 35% or more just by uncrating it? My guess is that any anxiety felt was instantly replaced by sheer joy at the booming twin exhaust and the sound of the bike on full song. But at only 400 miles, this particular model is not even broken in. I can only guess that the 400 miles travelled have not been excessively hard on the bike. And the condition seems to agree. The pictures show a clean example of a great motorcycle – as you would hope. No telling if the crate is still available, but given that this one has been ridden at this point, the collector value for a zero mile bike with all the fixin's is gone. So how much for a truly awesome model Aprilia that appears to be in excellent shape? The seller is looking for $9,800 – which is a bit dear for a used motorcycle. Thankfully the seller is open to offers, so there may be some opportunity for this Factory model yet. If you are in the market for a used Ape and looking for the best you can find, this very low mileage, nearly-new example might just fit the bill. Check it out here, and then share your thoughts in the Comments section whether you would have unboxed this monster or left it wrapped up like an action figure. Good Luck!!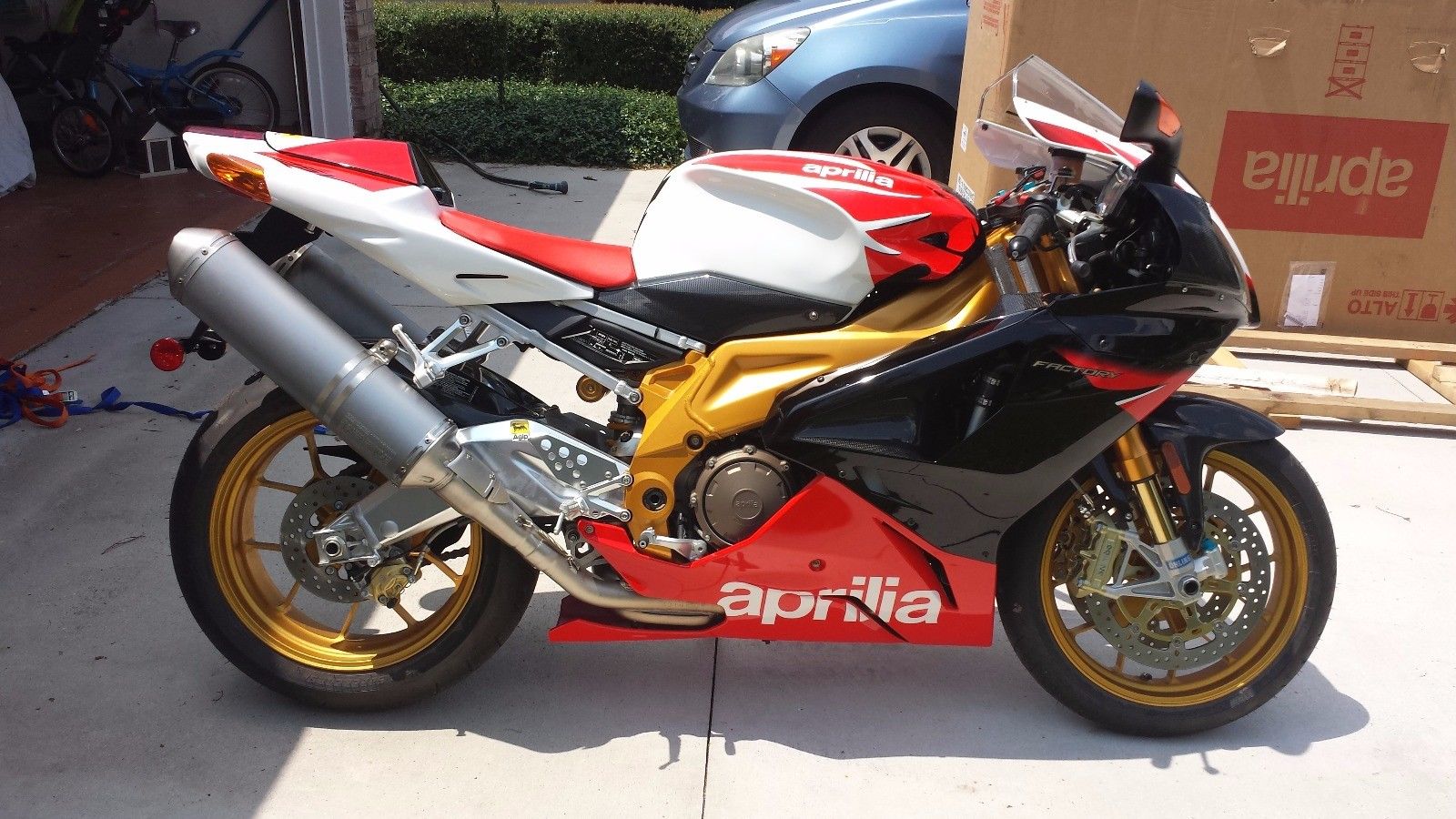 MI