Toward the end of the SRAD era, Suzuki wasn't resting on their laurels and went to fuel injection for the GSX-R750.  Here's a beauty with just a couple of oil changes' worth of miles and lots of recent maintenance.
One might quibble over the value of Ram Air Direct tubes at anything but top speed, but the switch to EFI had a measurable effect with 134 hp.  The system samples manifold pressure as well as throttle position, resulting in better low-rpm running and less emissions.  Elsewhere the changes were incremental, slight improvements and weight reduction from the SRAD re-design in 1996.  Some were visible like the re-located steering damper and revised windscreen, but most were harder to detect – lightened crankcase bolts, brake disks 0.5mm thicker, and exhaust headers 20mm shorter.  Some changes weren't intuitive together, like the lighter 525-series chain but a wider rear wheel and 190mm rear tire.  Unchanged were the aggressive good looks and domed cover for the pillion.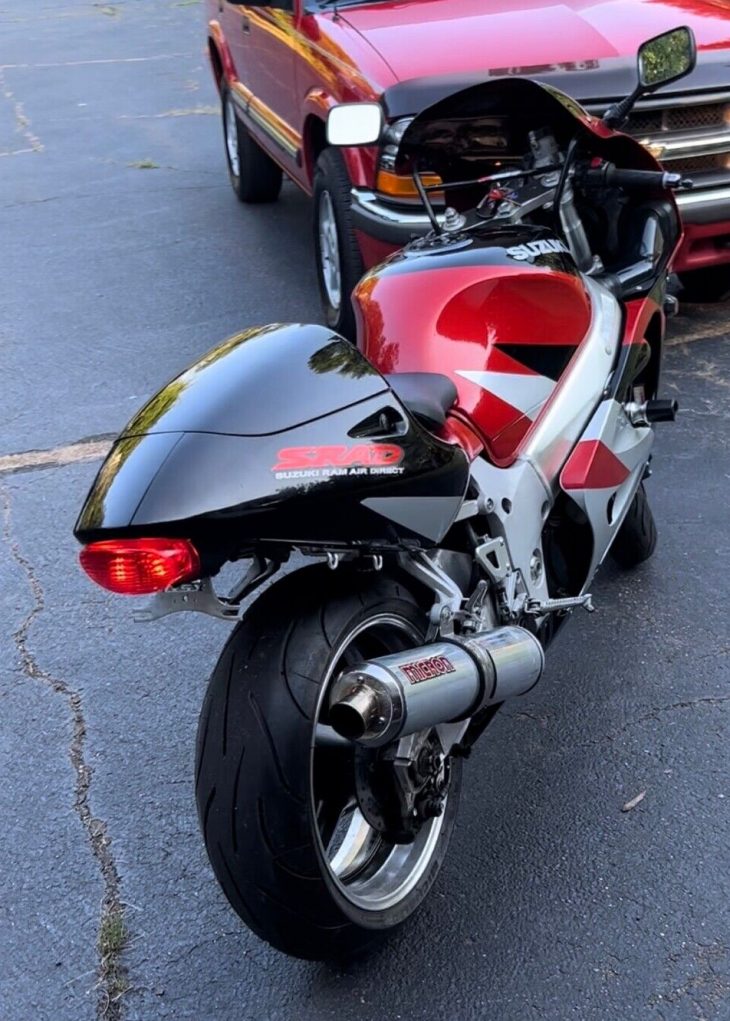 Almost camouflaged in the alternate livery, this GSX-R is easy to overlook but looks excellent in the few pictures provided.  Along with the hard miles it hasn't done, there are a host of typical mods it doesn't seem to have had, just easily reversible Micron exhaust, tail tidy, frame bobbins and faux carbon levers.  Knowledgeable readers might chime in with what they see.  The list of recent work is hard to argue with, looking to make this SRAD ready to resume its fun mission.  Notes from the eBay auction –
Mechanically 10 out of 10 , cosmetically 9 out of 10 for a 24 year old bike, a true head turning classic with rare low mileage – turn key bike.


-6,976 original miles, frame sliders, Micron exhaust

-new Michelins (5 miles on them)

-new battery

-new coolant Engine Ice

-new Amsoil oil and filter change

-new spark plugs

-new OMC air filter

-gas tank was taken off completely sandblasted and treated, new seals and new fuel lines

– new rear brake pads

-new stator

-clear title

Ready to ride !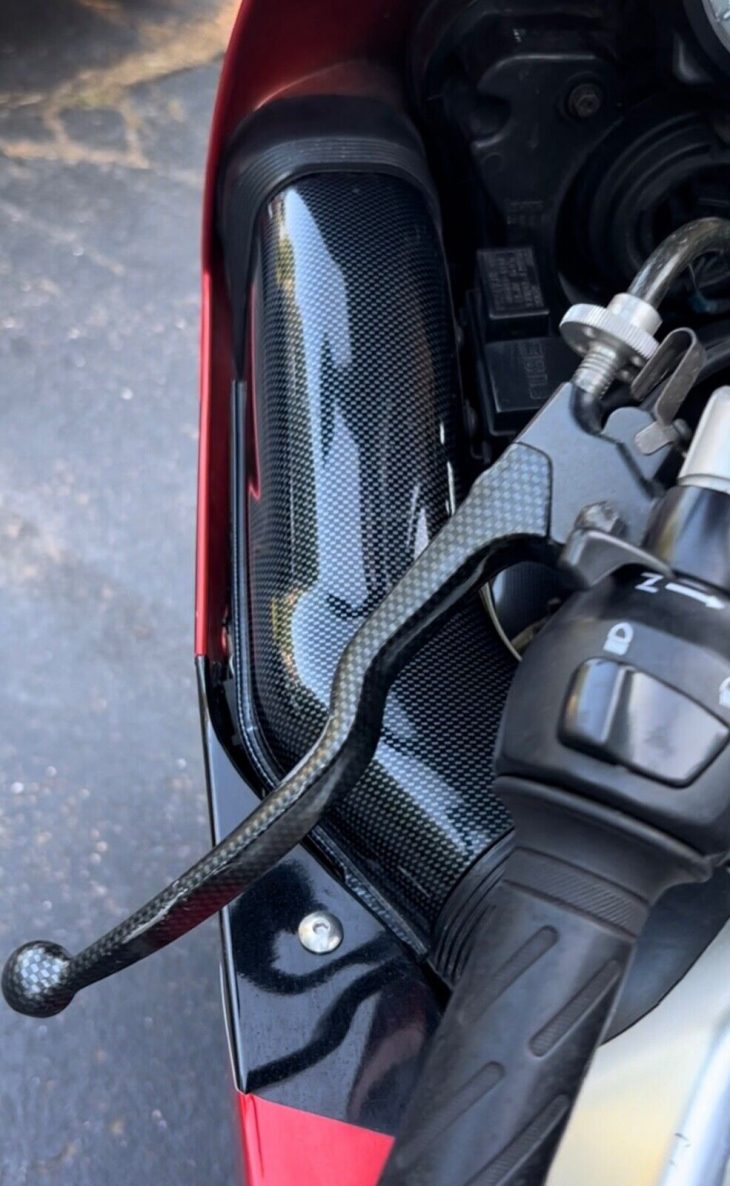 The GSX-R750 designed its way into an epic period of 750cc superbike rules, and came away with every championship Suzuki put their minds to.  While not the ground breaking Slabbie, the SRAD's had the advantage of a lot of new tech and kept the hits coming.  Rarity could be challenged but this paint, mileage and condition make a good case.  Three days to run on a quiet no-reserve auction but we're predicting fireworks for the end !
-donn