Update 11.30.2021: SOLD to an RSBFS reader! Congratulations to buyer and seller!

If you have a bike for sale that would benefit from this kind of exposure, contact us for a Featured Listing. -dc
Superbikes were ultra-competitive in the late 1990's and Honda got only two or three years out of each re-design of their CBR900RR.  The SC44 generation of 2000-01 gave away a lot of displacement to Yamaha's fresh R1, but the CBR's compact and lighter weight design proved their mettle.  RSBFS' friend Seattle Used Bikes has a super-sharp CBR929RR with a refreshing lack of mods and a long ownership and maintenance history.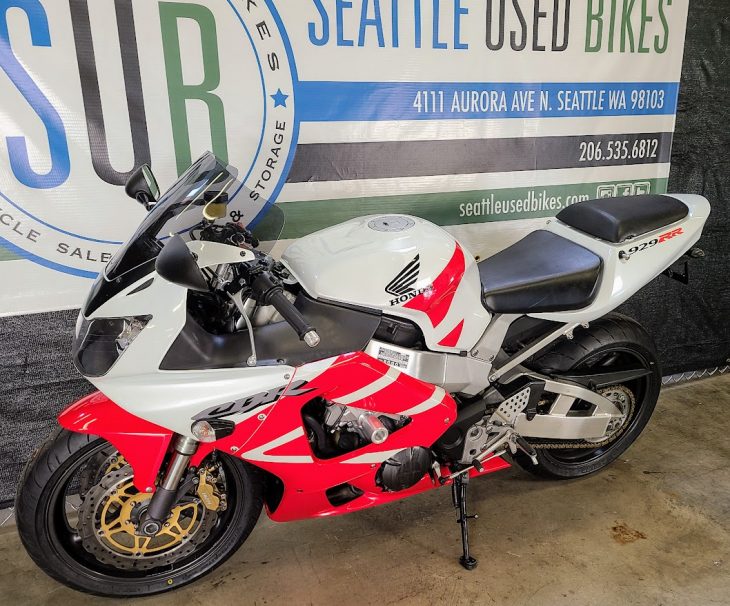 Read the rest of this post.