Ducati stylists must've had a poster of the 1973 750 Sport on the wall when they were preparing the Sport Classic 1000 for production.  Today's example shares the 1973 color, low bars, unfaired monoposto formula, but with a generation's newer engine and components.
Though the bevel driven cams of the '73 were iconic, the new dual-spark 992cc engine has been called one of Ducati's best ever.  The two-valver has electronic fuel injection and claims 91 hp, plus 67 ft.-lbs. torque.  Ducati classic designs like the trellis frame and dry clutch are only natural, but current suspension and brake technologies were safety-related.  Spokes hold the 17-inch alloy rims, and truncated single seat fairing ends way before the long dual exhausts and fender.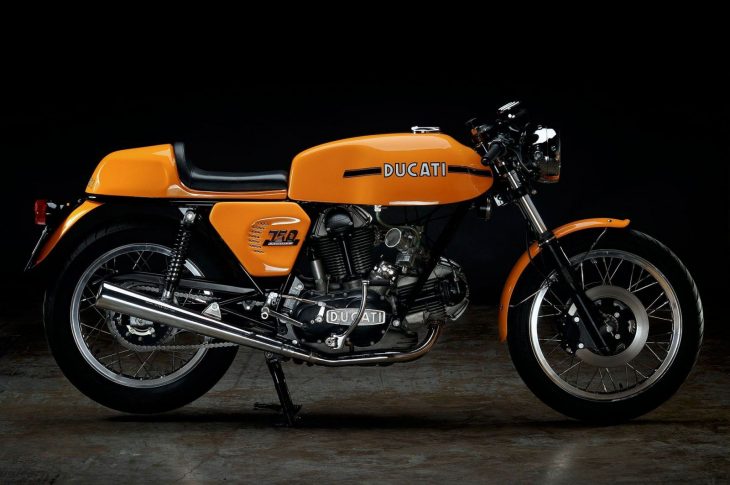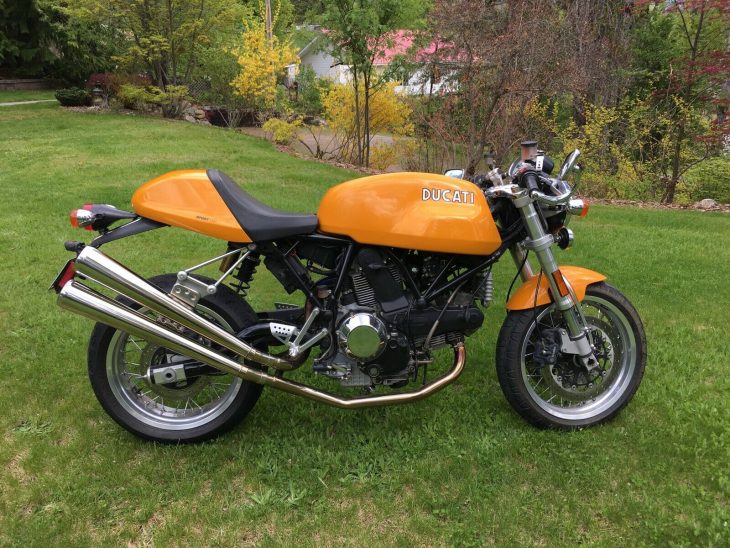 This Canadian auction has just a few pictures and a short comment, but luckily the Sport Classic itself carries the day.  Bar risers are a nice addition, and the stainless pipes look great.  Belts are new and it's hard to imagine a mechanic-owner not setting the valve clearances.  Tires might need to be addressed before the end of the season.  From the eBay auction:
Excellent condition and owned since new by adult mechanic –

Ducati bar risers (20mm) and Keihan exhaust (sounds amazing).
The three Sport Classic varieties had a limited run, and actually came to be better appreciated after it ended in 2010.  Not sure there's much support for this starting bid, but a seller has to start someplace.  Somewhere in between the Paul Smart commemorative and the two-up GT1000, the Sport Classic 1000 had the makings of a  perfect Sunday morning.  Some would say the stratosphere is no place for a Sport Classic but it's another thing they're not making any more of.
-donn