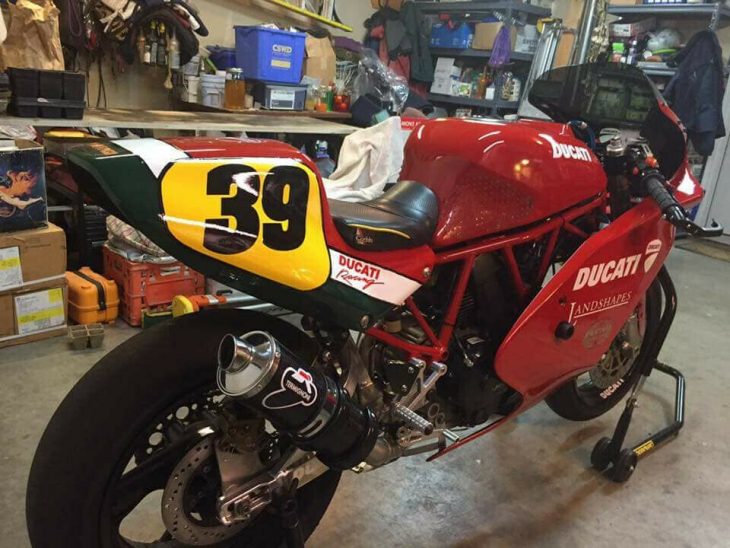 Ducati's air-cooled 750SS might seem like an unlikely candidate for a racebike build. By 1993, a two-valve Desmo twin was antiquated technology, a quirky, charming curio by the sportbike standards of the day. But although competition duties had been handed off to the liquid-cooled, four-valve superbikes by the early 90s, it's important to remember that versions of the lighter, simpler Desmodue were powering Ducati's racebikes all the way back in 1981.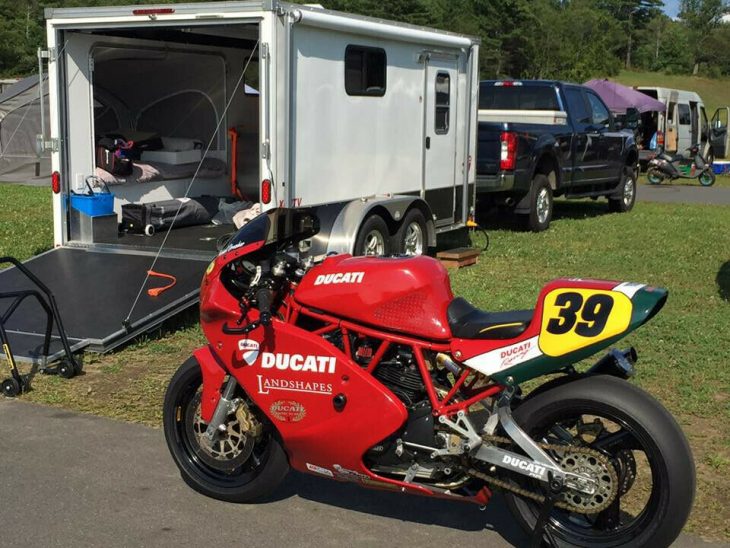 The first Ducati to use the then-new engine was the 500SL Pantah, first sold in 1980. The Pantah engine was developed by Fabio Taglioni as a follow up to the beautifully-engineered, but expensive to build and service bevel-drive v-twins. It had single overhead cams driven by toothed rubber belts, and two Desmo-actuated valves per air-cooled cylinder. Race bikes built from this platform were light and nimble, but were eventually outclassed in terms of outright power and were typically competitive in smaller classes.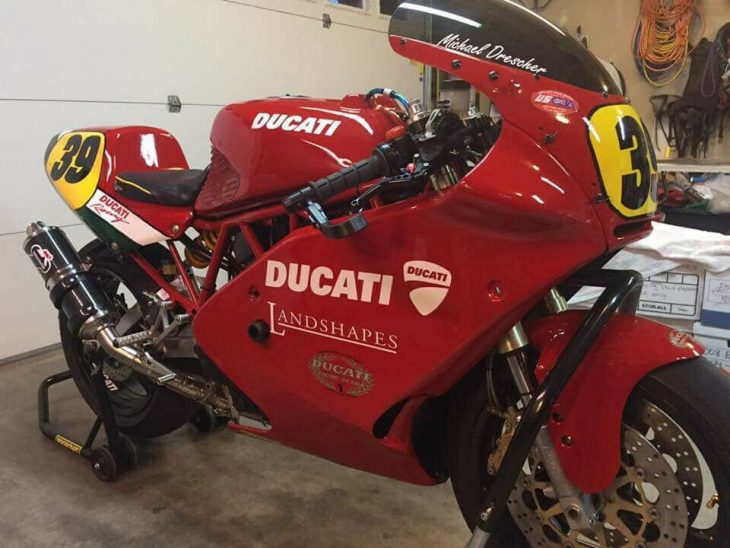 Ultimately, larger variations of the Pantah engine found their way into Ducati's second-tier sportbikes like the 900SS and the 750SS seen here. They were sold alongside the painfully expensive 851/888 and 916 that followed as a more affordable, easier-to-maintain alternative to those much more exotic machines. Power may not have been overwhelming, but the bones are good, and those Supersports machines provide excellent handling to go with their thumping Ducati charm.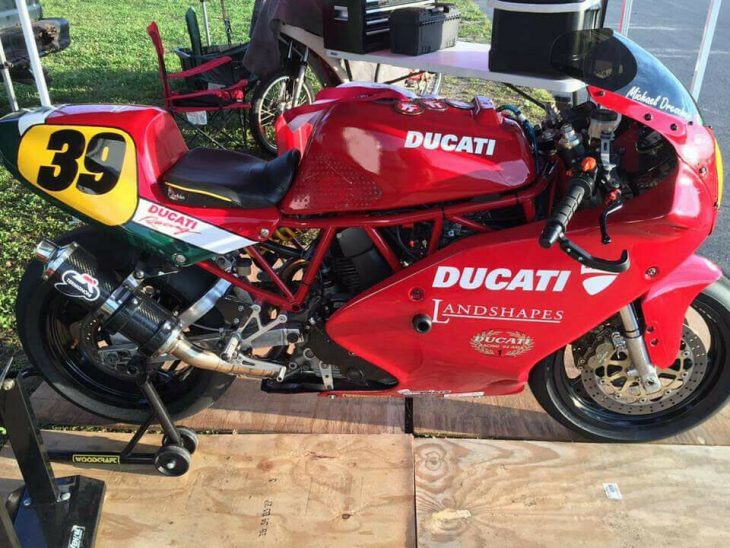 From the original eBay listing: 1993 Ducati 750SS Race Bike for Sale
1993 Ducati 750 Supersport vintage racing bike:

Kehin FCR 39 Carburetor Kit
Sparker TCI-p4 inductive programmable ignition unit
Carrillo rod set
Keihin FCR carburetor kit
GP Shift
Woodcraft stands and hand guard
Replaced "Marion Fairing Stay" with Stock Fairing Stay
Installed Monster Cowl
Replaced clutch reservoir and mount
Installed Race Tech Gold Valve Kit
Replaced shock and Fork Springs
Full Motor Service
Rebuilt front rear brake calipers
Replaced brake pads brake fluid
Installed 1/2" seat pad
Replaced stock muffler
Oury grips
Repaired fiberglass side panel, upper fairing and tail section
Powder-coated Frame, swing-arm and wheels
Prepped and painted bodywork
Installed smoke windscreen
Installed Vortex V2 fuel cap
Ohlins rear shock

Ducati 750SS Spare Engine Complete 750F1 Cafe Race CCS AHRMA ($3,400)
This motor was built by Chris Boy of Motor course Performance, Fort Lauderdale FL. It was designed as a low stress motor, built with high compression pistons, Carrillo rods, lightened crank and internal gears, straight cut gears, wet clutch. Heads have custom manifolds as shown set up for FCR 4`mm carbs modest porting, standard valves and Vee Two "Daytona" gind racing cams from Brook Henry ($1500) and fresh clutch pack. Currently set up as constant loss ignition and starter plate is blocked off for cart starting. It made 79.5 RWHP at the MCP Dyno. Motor has approximately 40 miles on the most recent tune up, including valve adjustment, new clutch pack. It is in excellent condition and is plug and play.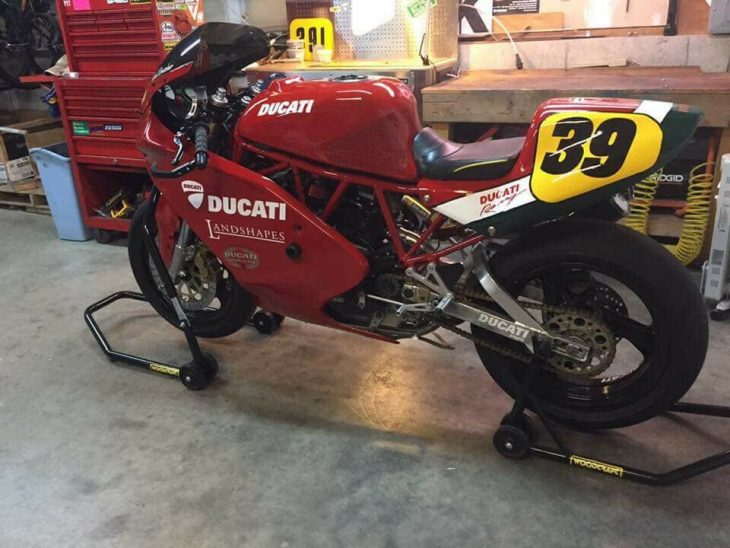 The seller does include a long list of included parts, and this bike appears to have been properly put together. Developing a competitive package can be time-consuming and expensive, and this appears to be a legitimate race bike built to AHRMA specifications, but $12,000 is still a hefty chunk of change for an early 90s air-cooled Ducati. Now if the seller planned to include that spare engine [sold separately!], this might start to look like a better deal. I love the air-cooled Ducatis and have long thought a Supersport would make a great trackday ride, especially considering their values until recently, but the price here seems ambitious.
-tad