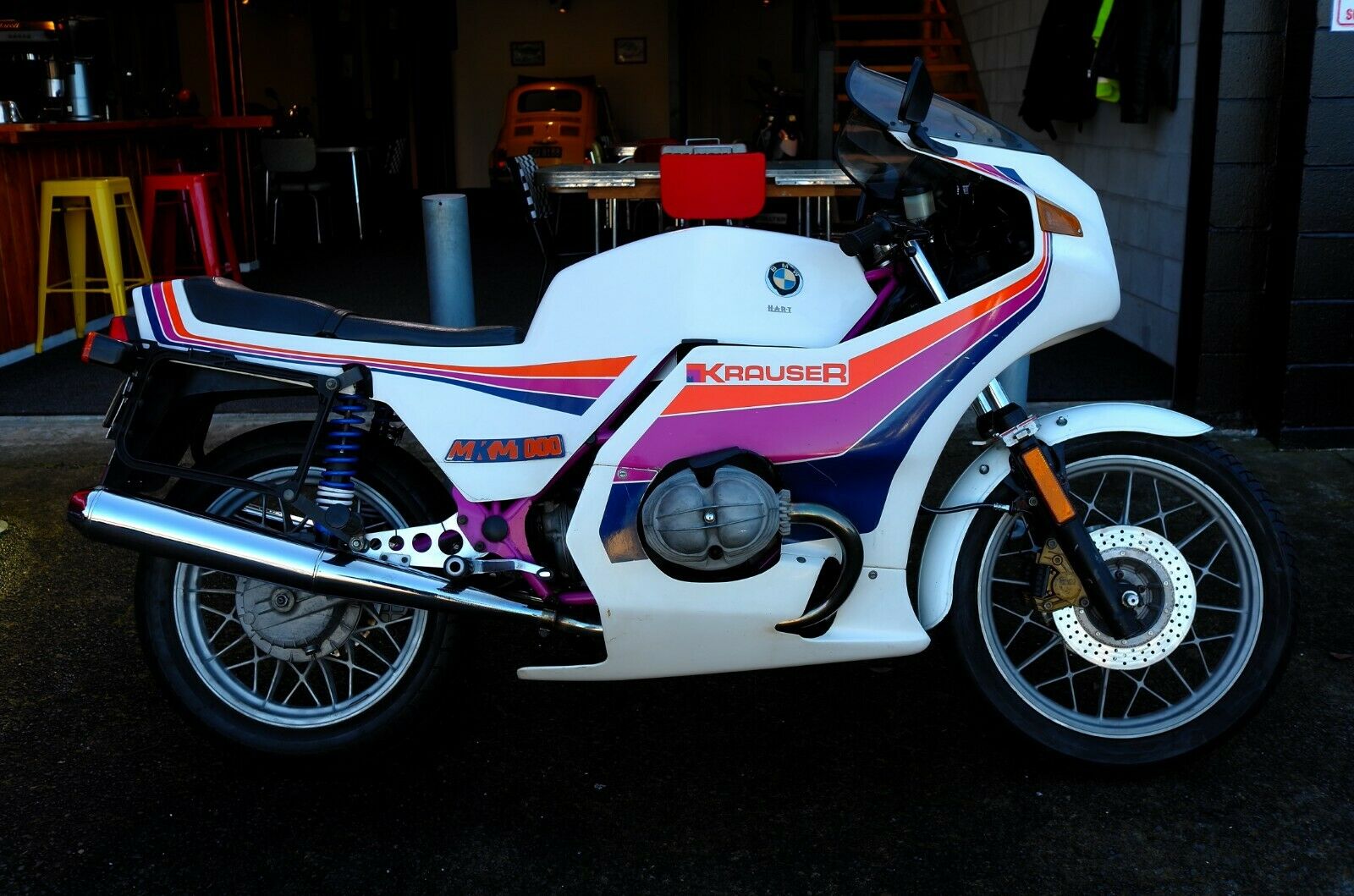 I must admit, I've been sitting on the sidelines on this one. After the 3rd or 4th time around on eBay, I figured it was about time I wrote it up here (it was already on our Facebook site). After all, it is a freaking Krauser frame with seemingly pristine bodywork. That makes this a rare bird. A pretty bird. A pretty rare bird. The pinnacle of the early 1980s frame game (spearheaded by Bimota, but with Harris, Spondon, Elgi and others close behind), Krauser was one of the few tuners that offered performance products for BMW; the other was Luftmeister. And while the latter focused primarily on turbocharging for relatively cheap grunt, Krauser was an all around performance shop. They offered bolt-on bits, bodywork, engine upgrades (including custom 4-valve heads), and the crown jewel of them all, the MKM1000 kit. Meant to transform the staid "Gentleman's Express" into a true sports bike, the Krauser kit accepted BMW running gear into a bespoke (and very trick) frame. Custom bodywork completed the transformation from sheep to wolf.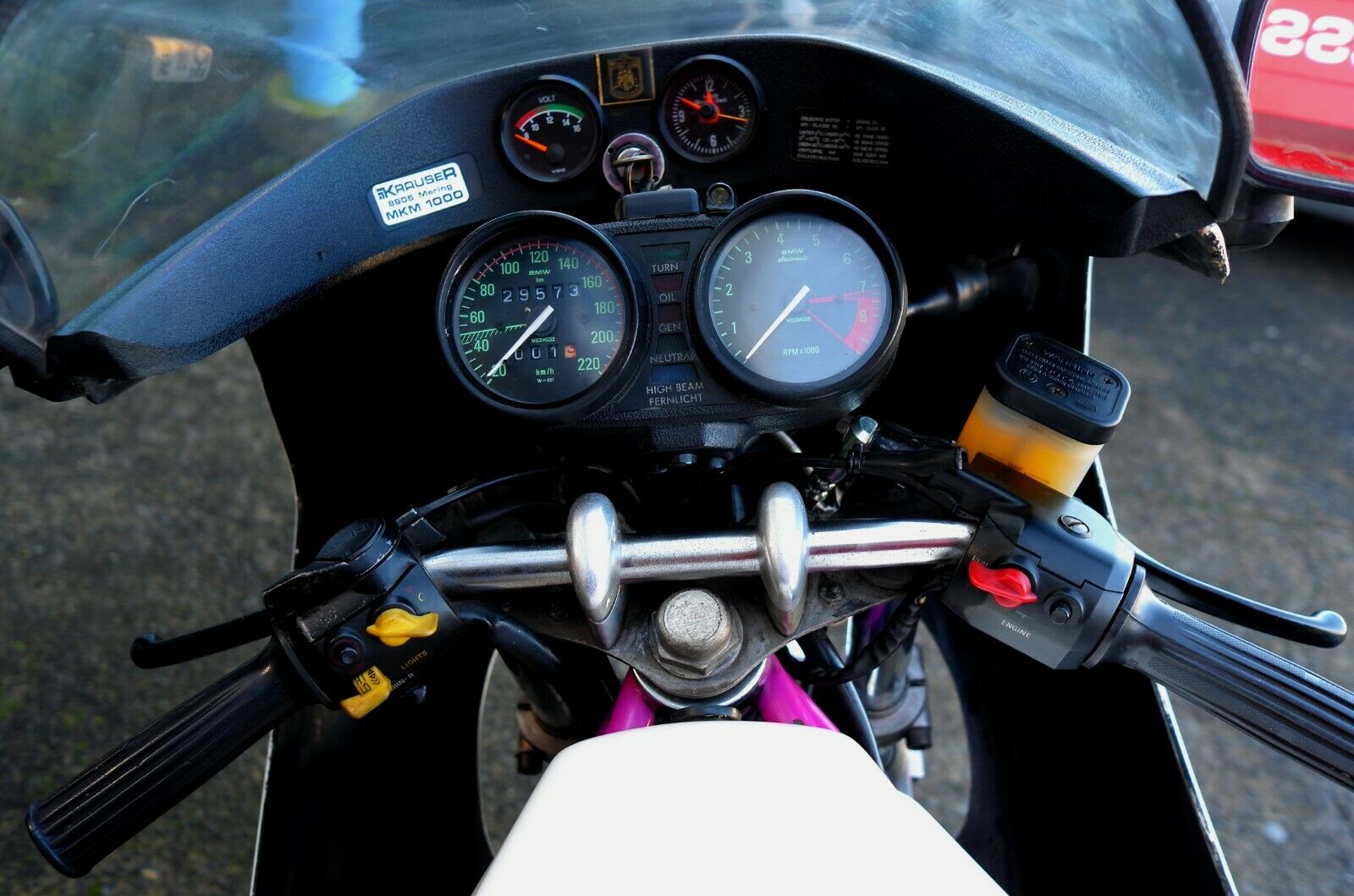 Under the skin is where the Krauser MKM1000 really shines. Following the Bimota route of utilizing straight tubes to properly channel loads, the MKM (Michael Krause Motorcycles) frame is often referred to as a "birdcage" type. Painstakingly time-consuming and expensive to create, this complex arrangement of straight tubes results in a stiffer frame that is also lighter than conventional frame arrangements. The 1000cc BMW boxer motor appears to hang in mid-air in an unusually high manner. This is because Krauser lifted the engine to provide more cornering clearance for the vulnerable cylinder heads. Shaft drive, along with the rest of the tranny and running gear of the donor R100 was maintained.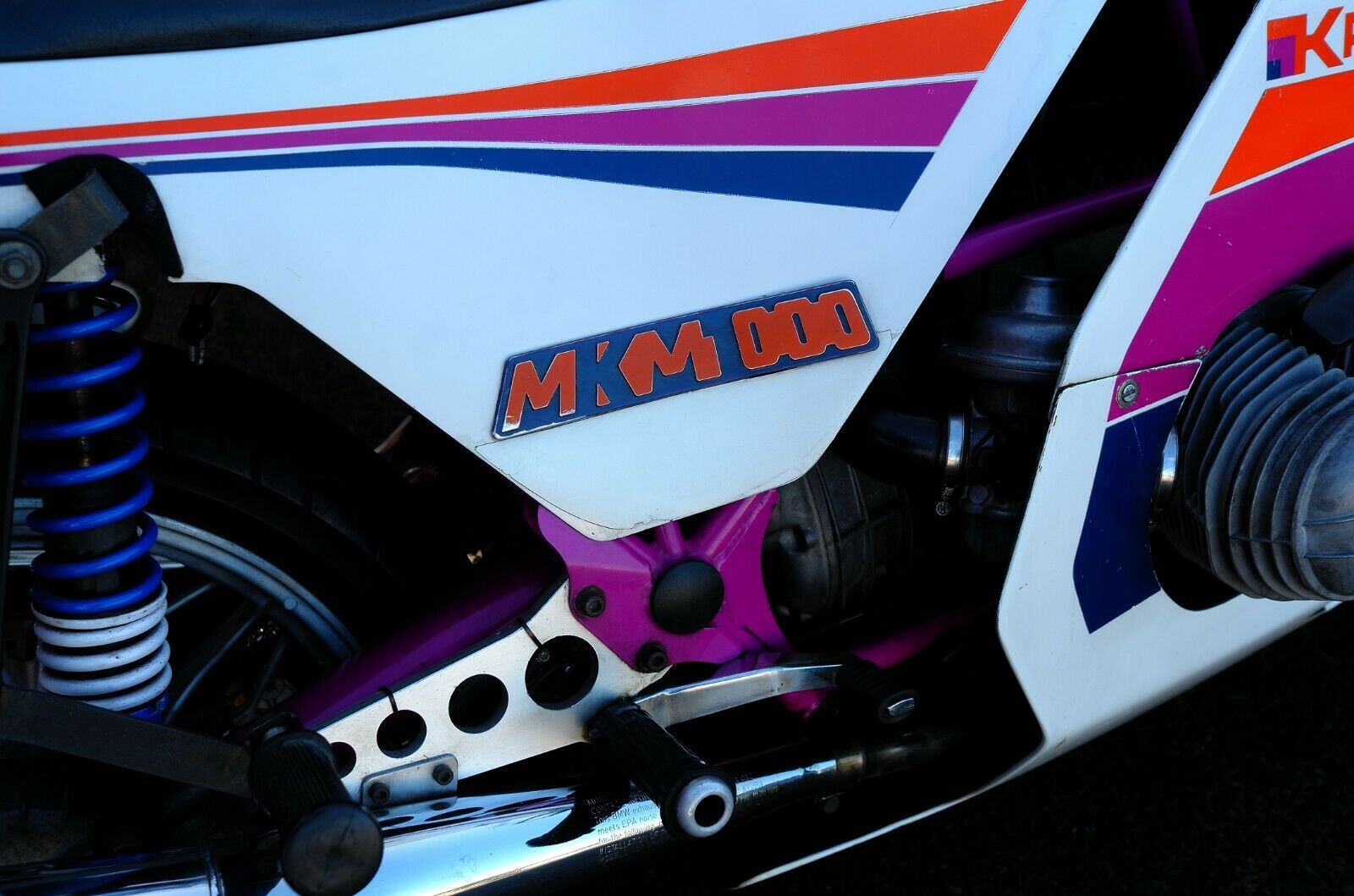 From the seller:
Here we have a Krauser MKM1000 in stunning condition.

Ultra rare super low production numbers. An opportunity to own one of perhaps 200 built. This is number 42. The quintessential collectible Airhead, it doesn't get any better than this. Mileage is 29,573 kms (18483 miles).

The bird cage frame, which there are 52 straight tubes and four curved chromium molybdenum tubes welded together at 150 points, weighed in just 11.6 kilograms. A series of other changes were made when integrating the R100RS parts. Engine sat slightly higher, front forks were 38mm lower, rake and trail were increased, wheelbase made longer by 43mm, custom rear sets, 21 litre aluminium fuel tank hidden under the elegant one piece tank cover, seat and rear cowling. A matching aerodynamic fairing was developed for the autobahn and a wider swingarm allowed for a wider rear wheel and rubber. Weighing just 496 pounds wet, the MKM was lighter than all of its competition, including the Ducati Super Sport and the Moto Guzzi Le Mans.

Recently complied for road use in New Zealand and has a current warrant of fitness. This can be exported to any port in the world. Please ask for shipping details.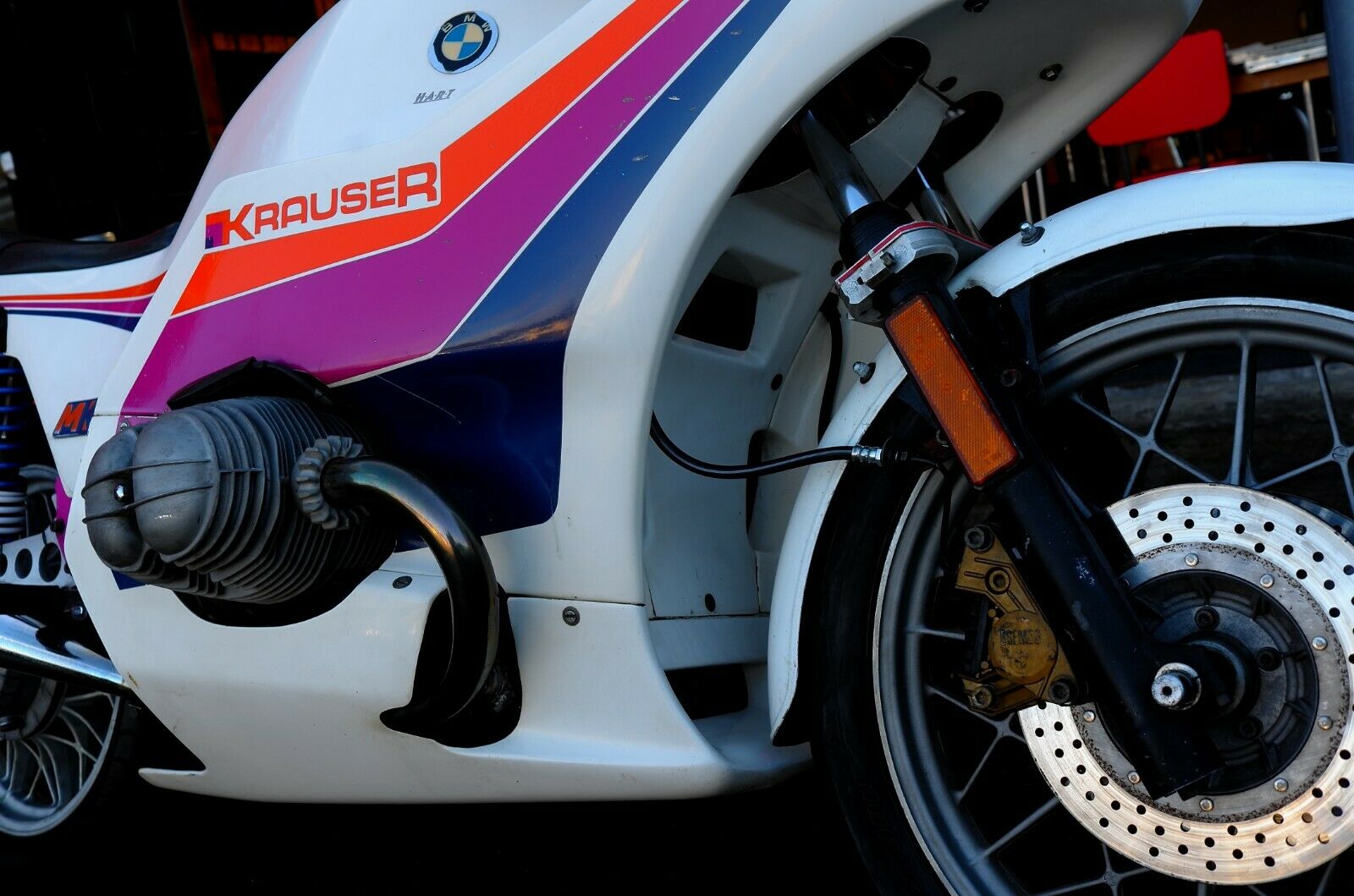 On paper – and in person – the MKM1000 really looks like a competitive threat to similar sporting hardware of the era. Light in weight, aerodynamic in form and purposeful in stance, the Krauser offering could have been a contender. But while the airhead BMW unit is revered for longevity and it's bulletproof ability to eat up mile after mile, it is far from a powerhouse. With heavy crank and rods it doesn't rev particularly quickly, and even BWM gave up on it when they entered WSBK racing with a more conventional inline four. The jacking effect of the shaft drive can get in the way of spirited cornering, and while its effects can be minimized with some suspension tuning it is always present. So while the paper tells a tale, the proof was not exactly the same. All in all, the Krauser MKM1000 was well reviewed and an iconic and rare unicorn for the Beemer faithful.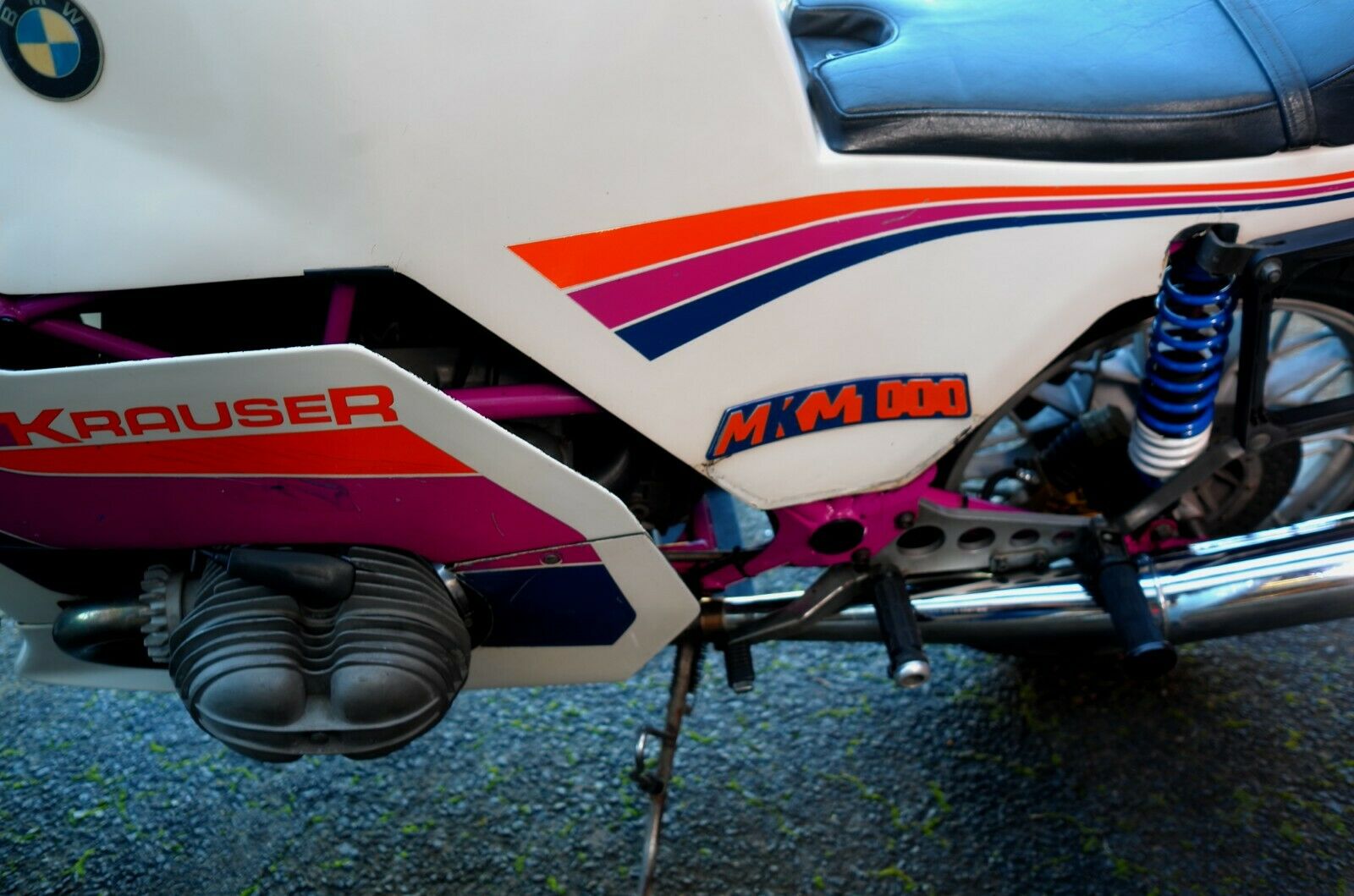 As mentioned above, this particular bike has been around the auction block for a few tries. It is located in beautiful Auckland, New Zealand, which is currently in the winter season. The seller appears willing to ship to all ports of call, which makes this a particularly good find. Better yet, hop over to the northern of the NZ islands and enjoy the fabulous Kiwi hospitality, take in the sights and sounds, check out the bike in person, and then bring it back home. Now that sounds like a great vacation souvenir. We have seen one or two of these amazing machines on these pages in years past, but they remain rare and pretty elusive. Check this one out here, and Good Luck!!
MI