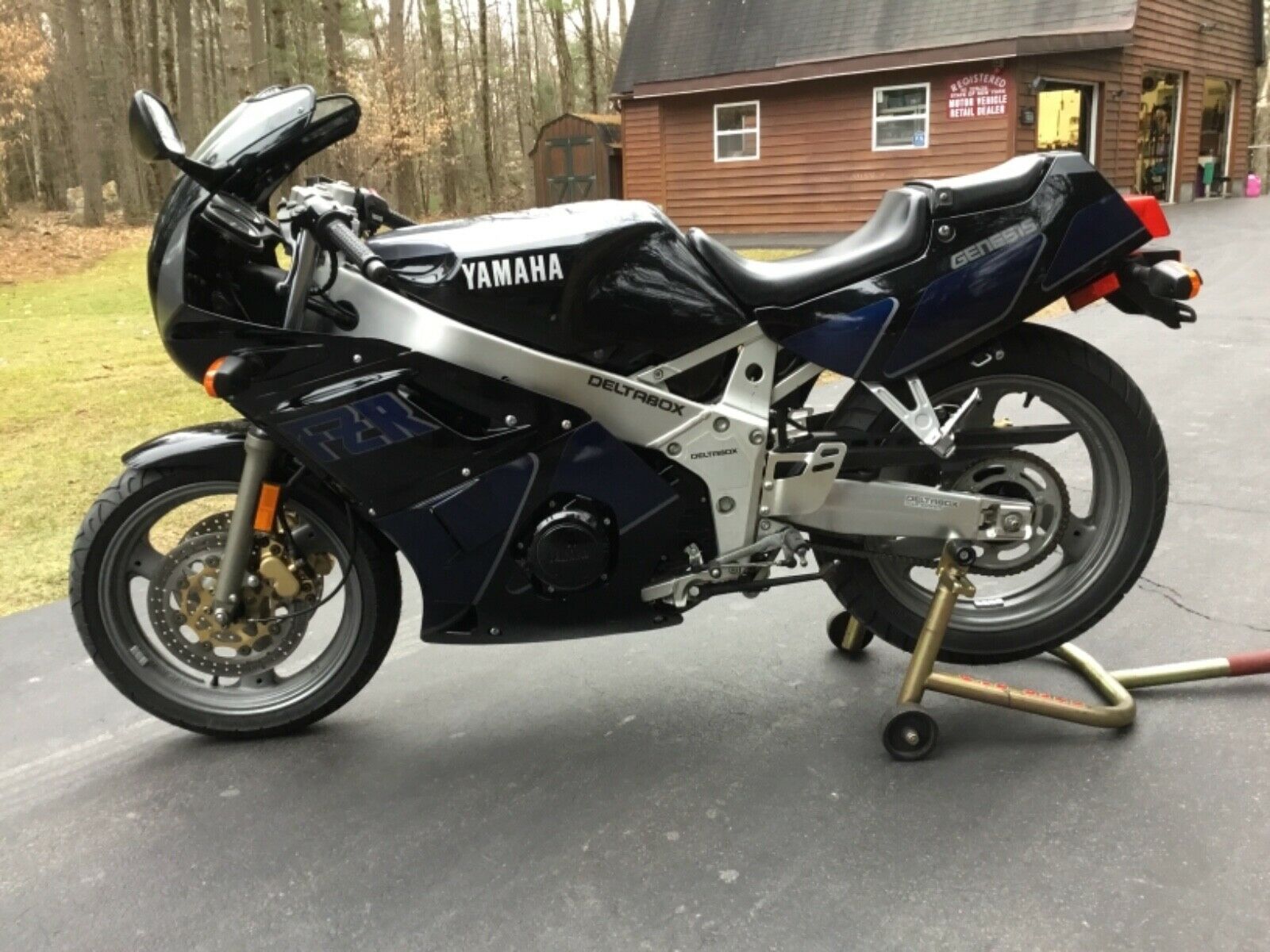 Always a gem in original guise, the Yamaha FZR400 stands alone as the smaller-than-middleweight that was officially imported into the United States. Unlike the current crop of small-bore US bikes, these 400cc scoots were often reserved for European countries only; power-hungry America was not seen as a viable market by most manufacturers. This was partially borne out by the FZR400 – it was drastically out-sold by the FZR600 and FZR1000 here in the US. Because of that, the FZR400 is relatively rare. But more than just rare, the FZR400 is a fantastic performer…provided you bring reasonable expectations to the table. Today's example is a 1990 model and looks great.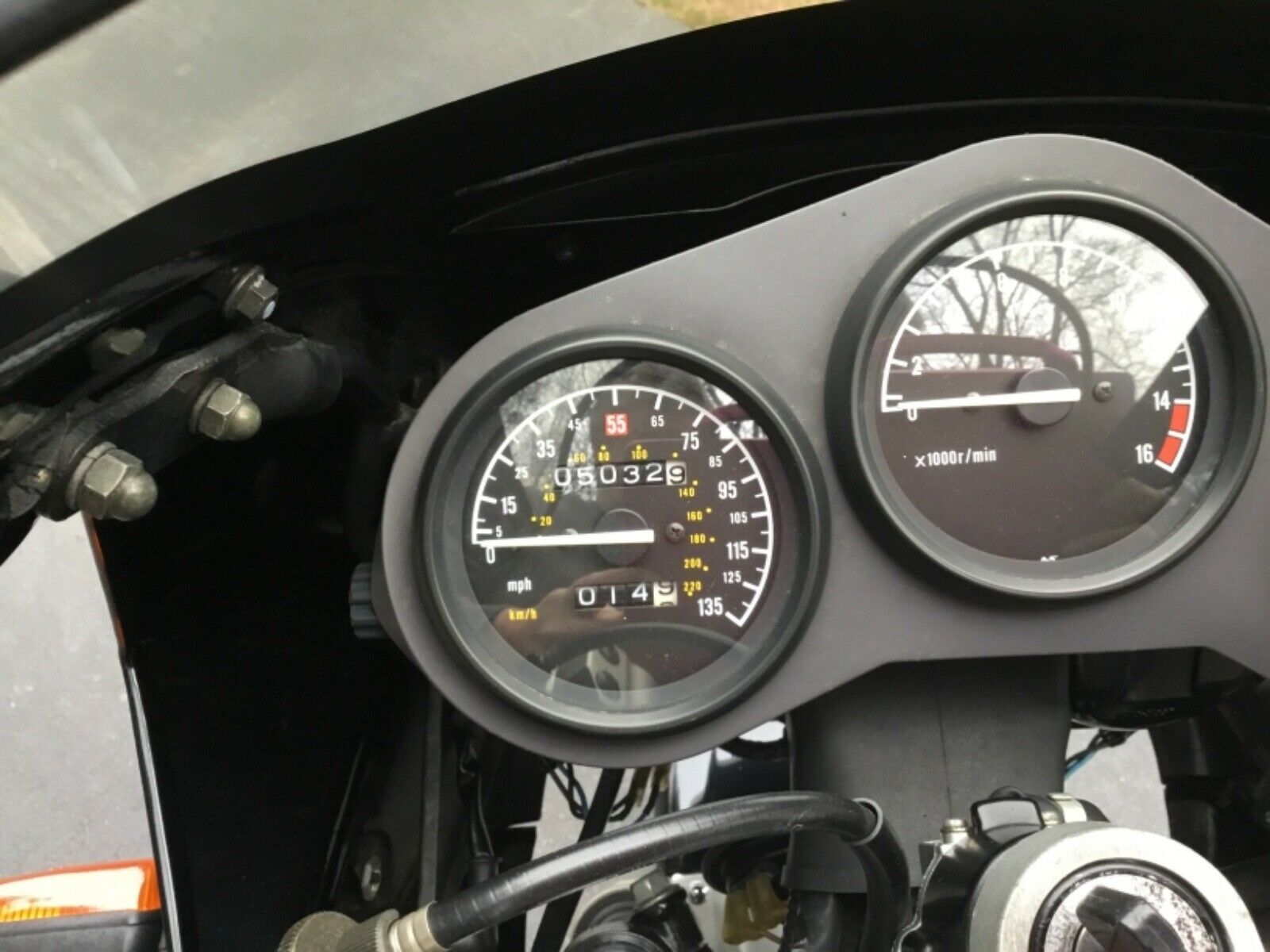 When compared to some of the other 400cc set (especially the Honda NC24/27/30 series), the FZR400 is often seen as less technologically advanced. The engine is somewhat conventional and resembles a slimmed down 600cc mill: a liquid cooled, inline four cylinder with four valves per cylinder and a brace of four CV carbs. But with a made-to-fit aluminum frame and (in the case of the later generation '90 model) a larger aluminum box-section swing arm and larger brakes, the FZR400 is a made to order canyon carver right from the showroom floor.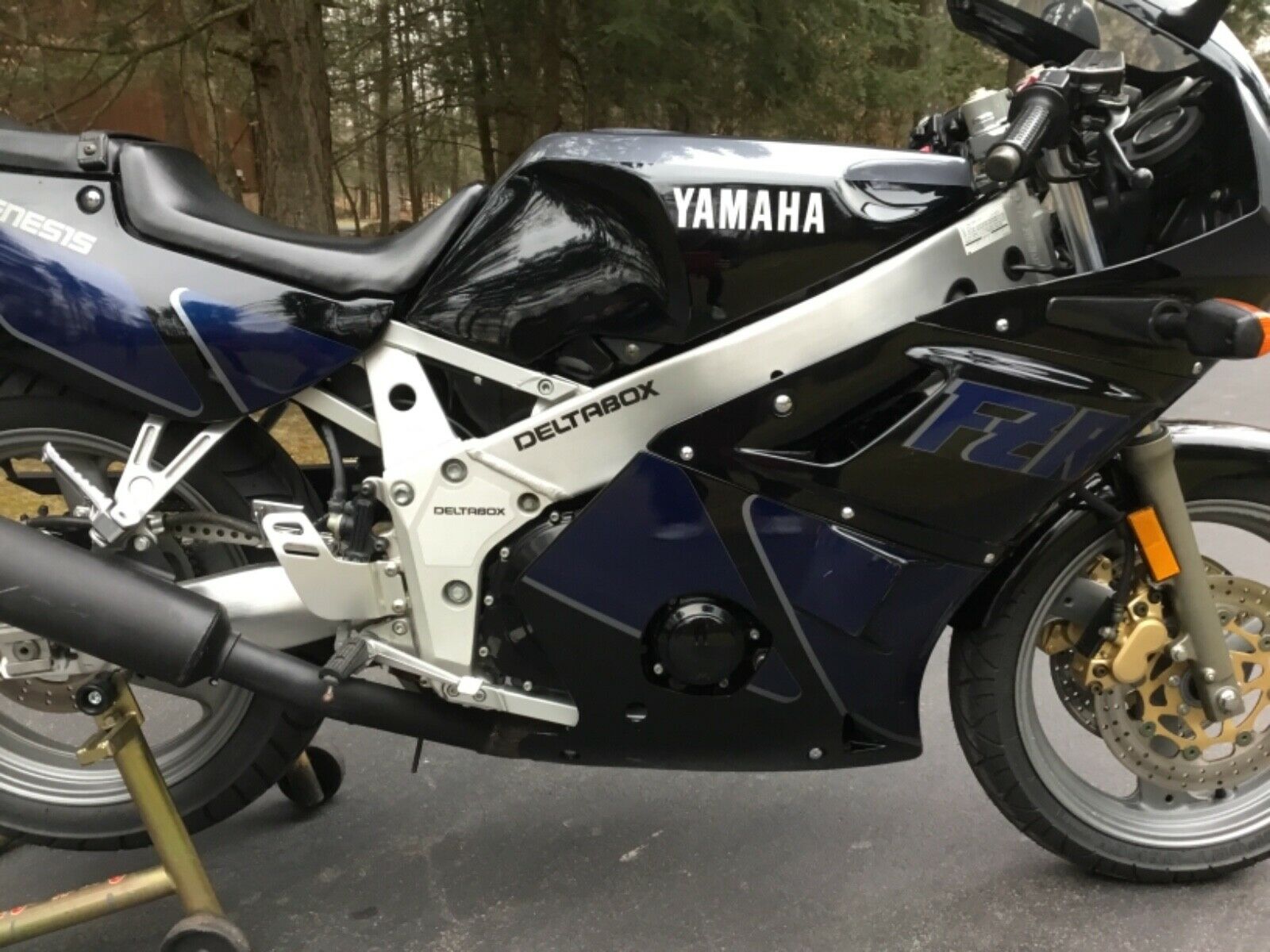 From the seller:
1990 Yamaha FZR-400 ~ 100% original and unmolested, with only 5022 miles. This is straight out of Mr. Kitty's personal collection. NEVER raced or modified. Only year in this color combination and Deltabox swingarm. New Pirellis front and rear, just did a head-to-toe service! Carbs, NGK plugs, air filter, anti-freeze flush, brake system flush, and oil change using Bel-Ray semi-synthetic. No rattle can or touch-up paint has ever touched this bike! This little Fizzer is not only rare but ready to ride! Clean Clear NY title ~ $6000

Shipping at buyers expense, NYS residents pay sales tax.
It looks like we have seen this bike before. Back in 2017 Aaron wrote this post on what looks to be this exact bike. It had about 10 fewer miles back then, and finds its way back on the open market with the same pictures. The seller's eBay account has changed, so it is possible that the bike changed hands somewhere along the way. Either way, the bike looks fantastic in the pictures, and with the rare blue/black livery should really stand out in person. With a recent service and new tires, this is a low mileage Fizzer that is ready to shred. We KNOW that RSBFS readers love these machines – they are sweet handling, unique and tremendous fun! There appears to be some slight marks on the pipe, but nothing that looks like rash. Check it out here, and then jump back to the comment and share your thoughts on the "more common" of the 400cc sub-middleweights. Good Luck!!
MI