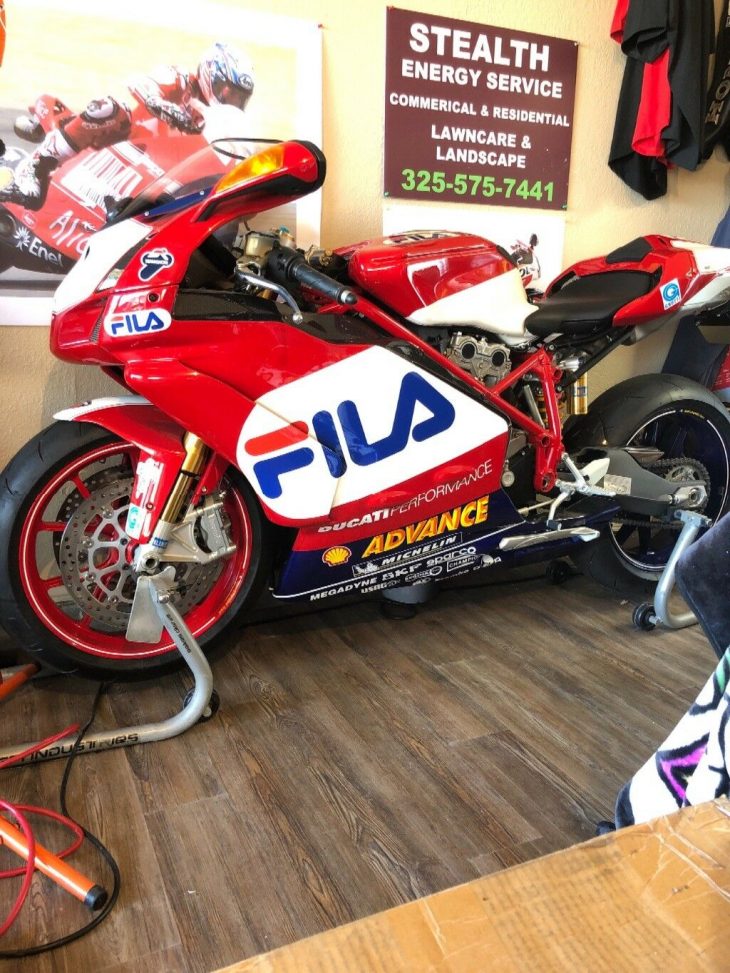 The 2003 Ducati 999R Fila Edition was just one of a bunch of special edition bikes Bologna kicked out in the aughties to celebrate its myriad World Superbike successes. The Fila bikes were produced to hat tip Neil Hodgson picking up the storied marque's 200th win, and were  more than just a branded sticker package. Instead, the 200 examples came with the R's carbon fiber bodywork, sexier suspension bits and upgraded engine internals and a more aggressive fuel system.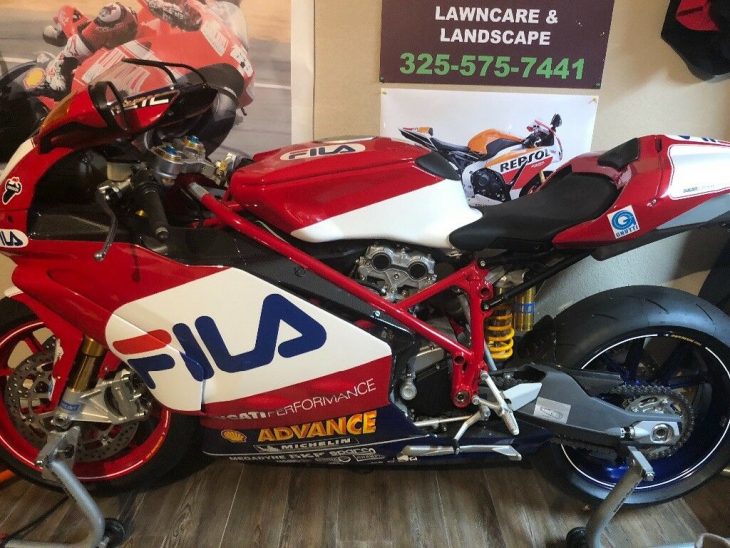 That all meant the commemorative edition kicked out a bunch more power, was more confident in the twists and told the story of its successes in battle. While Ducati could be accused of kicking out some truly asinine specials in the mid-2000s, this is not one of those times.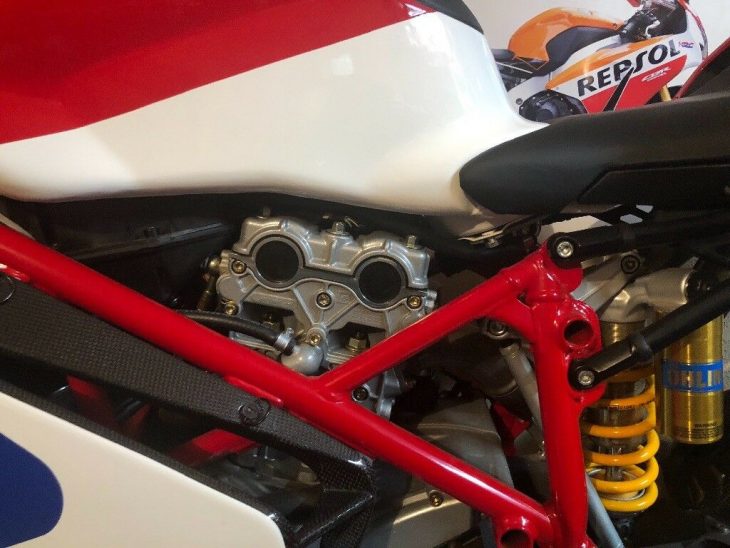 This bike is number 30 of 200, and is in 100% stock condition. In 16 years it has seen just 22 miles (yes, twenty two), and has been stored without oil or gas in it, though the internals have been misted to keep them from seizing. The pictures are not hugely detailed, but they seem to back up the seller's claims about the bike's spot- and blemish-free condition. The tires appear to be original and still have the nubs from the mold.
From the eBay listing:
Ducati 999R Fila Edition
Numbered 0030
Bike is brand new 22/miles
Museum quality and is actually where bike was delivered from. Came from the Barney Besal collection. You can research the bike on youtube and internet both to get all the information on it you need.
Bike is spotless not one scratch
Bike is dry stored- no oil, gas, anything but has been fogged to protect all internals.
Bike is 100 factory no addons
Bike is no reserve but will not be cheap either. I have found another bike even rarer that i would like but am going to have to liquidate around 10 bikes to achieve it.
Any question message me.
Shipping i can assist in as well
No reserve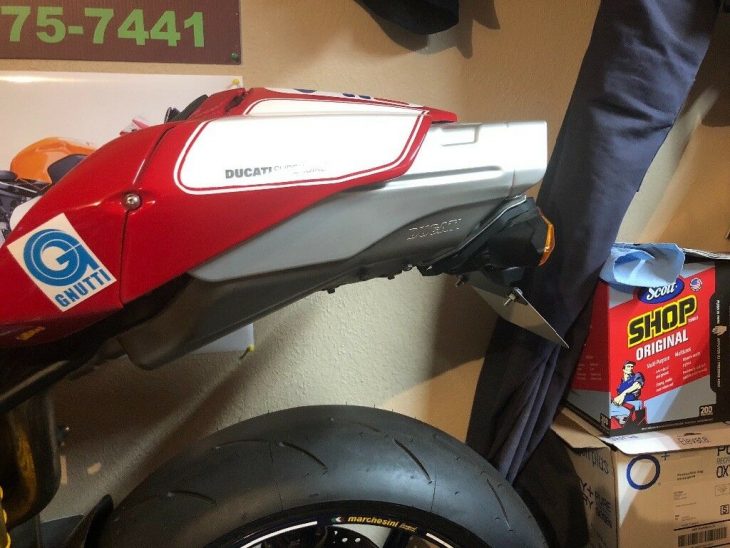 At $28,000, this Ducati is far from a steal, but it occupies a rarefied position among replica bikes, and for the dedicated Ducatisti, it's a serious collection booster.