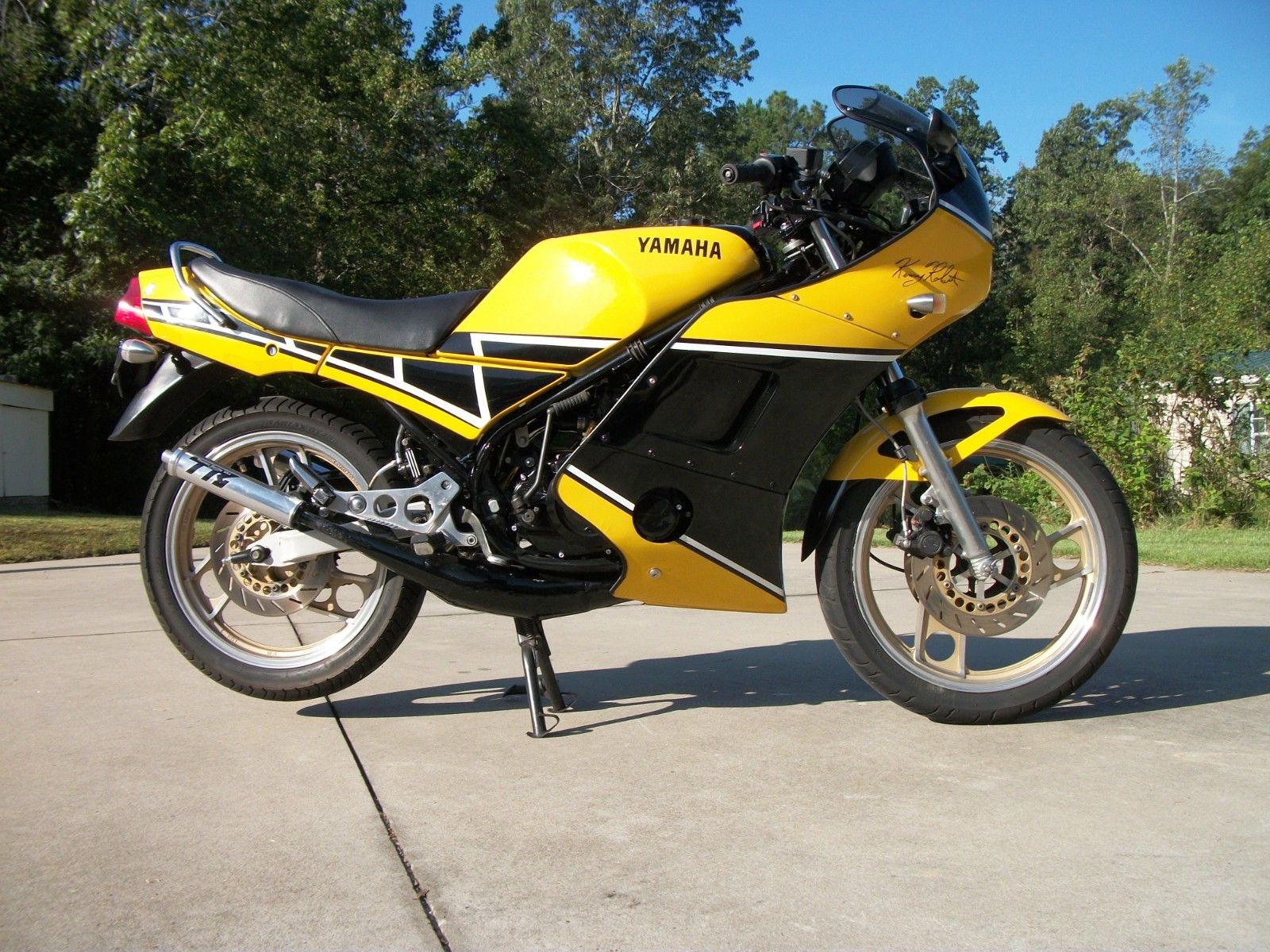 The last street-legal production two stroke sport bike officially imported into all 50 States of the US by a major manufacturer, the RZ350 holds a special place in the heart of motorcycle enthusiasts. It was Yamaha's valiant move to bravely keep the two stroke spirit alive and kicking in the face of tightening emission and noise regulations. It was both a brilliant success and an ultimate failure; a short lived lifespan that stirred hearts as technology passed it by. Enthusiasts who reside outside of the US may wonder at the American fascination with this bike – after all it had been in-market outside of the US for years and would certainly not be considered rare. But unlike grey market imports, this was one model that we could truly call our own. And with bold Yamaha bumble bee graphics and American superstar Kenny Roberts signing the fairing of every one, this one was ours. The RZ350, for all its shortcomings, is a legend.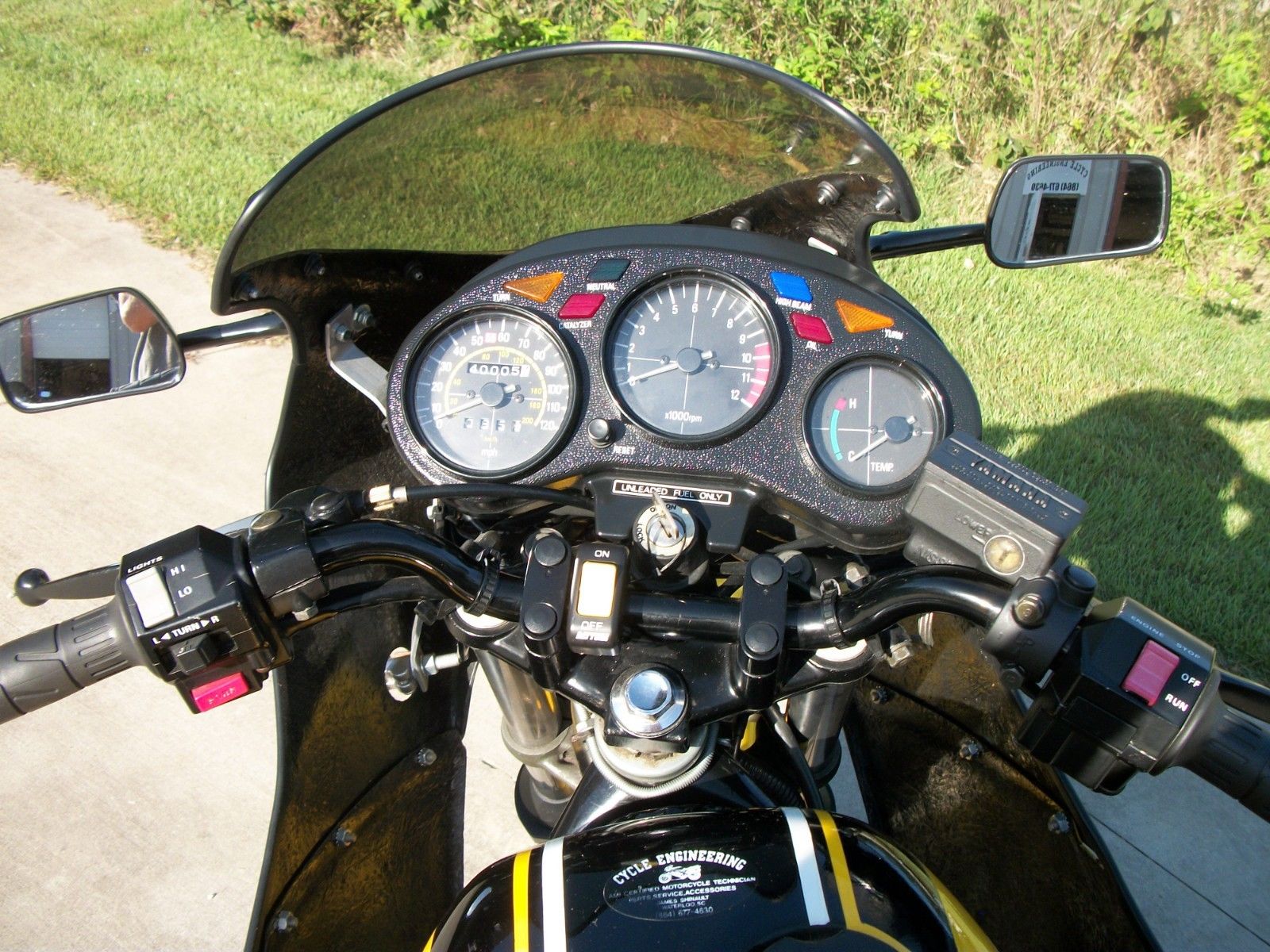 If you look at the bloodline, you can see the DNA that evokes the Yamaha RD models that came before. But designed as a modern approach to the "less is more" philosophy, the RZ added liquid cooling to the familiar parallel twin. The two-stroke powerband was (partially) tamed by the introduction of computer controlled power valves, varying the exhaust port height depending upon RPM and throttle settings. Oil injection was standard, eliminating messy mix ratio cups and associated refueling hassles. And there was a secret weapon: hidden in the smart looking exhaust pipes were a complex set of catalytic converters, just like you would find on your car. With the cats (and some air injection), the RZ could sneak into all 50 States of the Union, including the super-picky EPA stronghold of California. Sure, the cans were heavy, they were expensive to replace (i.e. crash damage) and they did not perform nearly as well as expansion chambers and stingers, but they made the bike possible in the US. They were also easily replaced, which is what most everybody did. Immediately.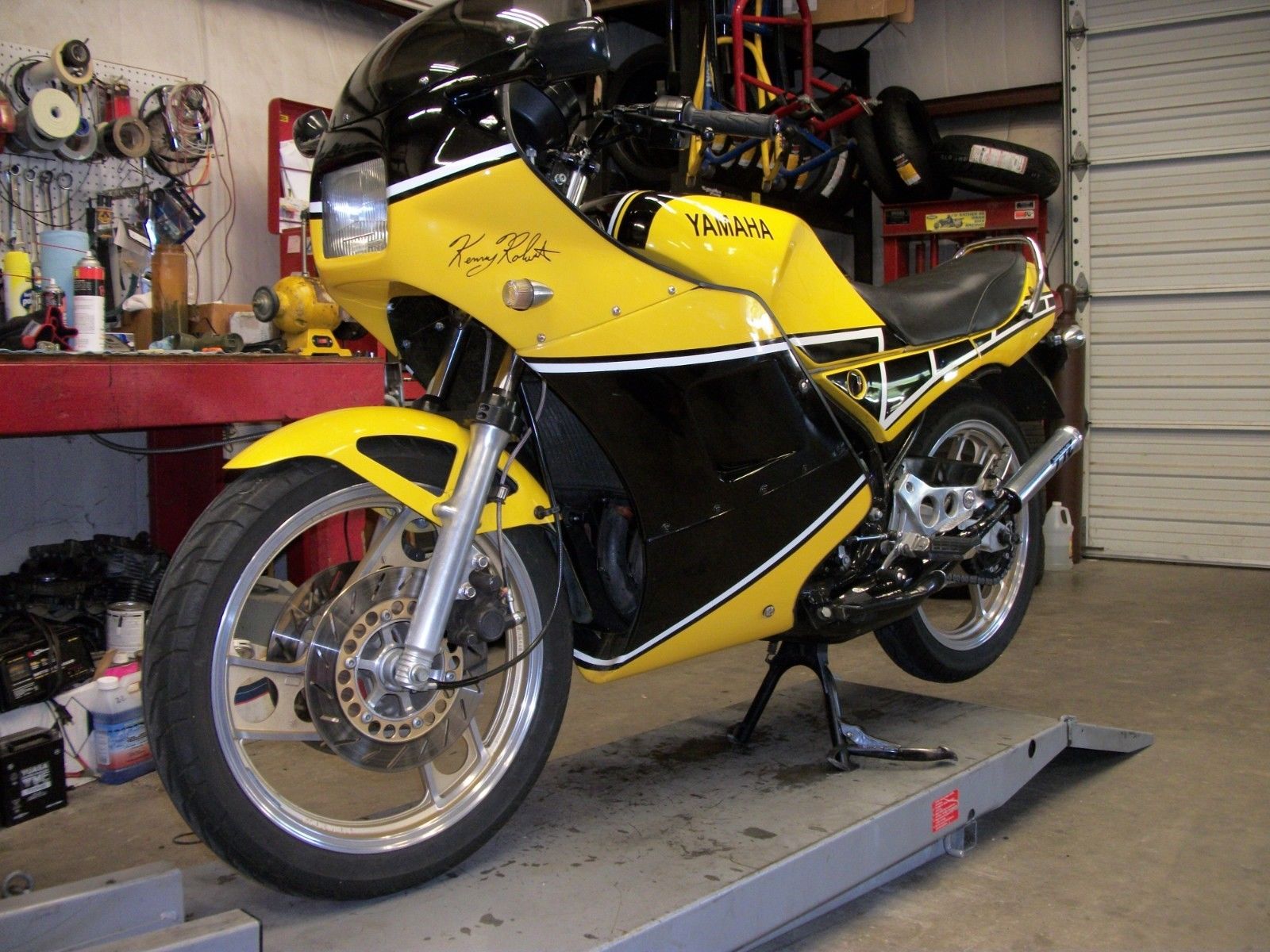 The RZ350 was intended to compete with the current crop of middleweights; likes of the Kawasaki GPz550, the Suzuki GS550, or even Yamaha's own Seca 550 and FJ600. In that space, the stock RZ was outgunned by the bigger four cylinder four strokes. But the little RZ had agility on its side, and once on the pipe could fare well. But it would never be a great all-'rounder, given the peaky nature of popcorn power. There were many aftermarket and tuner tricks to unleash the beast. Typical tricks of overbores, decking the head to increase compression, and porting were effective. The fact that the Banshee, a Yamaha ATV, utilized the same motor definitely helped with parts availability and knowledge base. But despite the potential, the little RZ was not to be long lived. After a scant two years (and only one in CA), the RZ was pulled from the dealer floors. The party was over, and the used party began. This is where we pick up the story on this bike.
From the seller:
Bought this bike in 2001. Have ridden this bike regularly for 17yrs. Always kept inside. Rebuilt engine because of mileage. I am over 60 yrs old AMI certified motorcycle mechanic for 41yrs. and ride like a grandpa and take care of my things the same way.

– Work Performance rear shock
– Engine Rebuilt 1500 miles ago
– .020 Pro-X pistons,windows cut to match intake
– TDR reeds
– stage 1 porting
– Toomey pipes
– stage 1 dyno jet kit w/2into 1 K&N air filter
– Wiseco Hot Rods crankshaft
– New clutch w/springs
– Full gasket and seal kit
– Race Tech front fork springs
– Chain and sprockets 1500 miles
– New seat cover and battery
– HID headlight
– Powder coated frame
– Bike Dynos out at 59.6 RWH on Dayton Dyno at my shop!
– Spec II Full race fairing
– Fuel tank has no rust, has small quarter size dent and touch up on right front side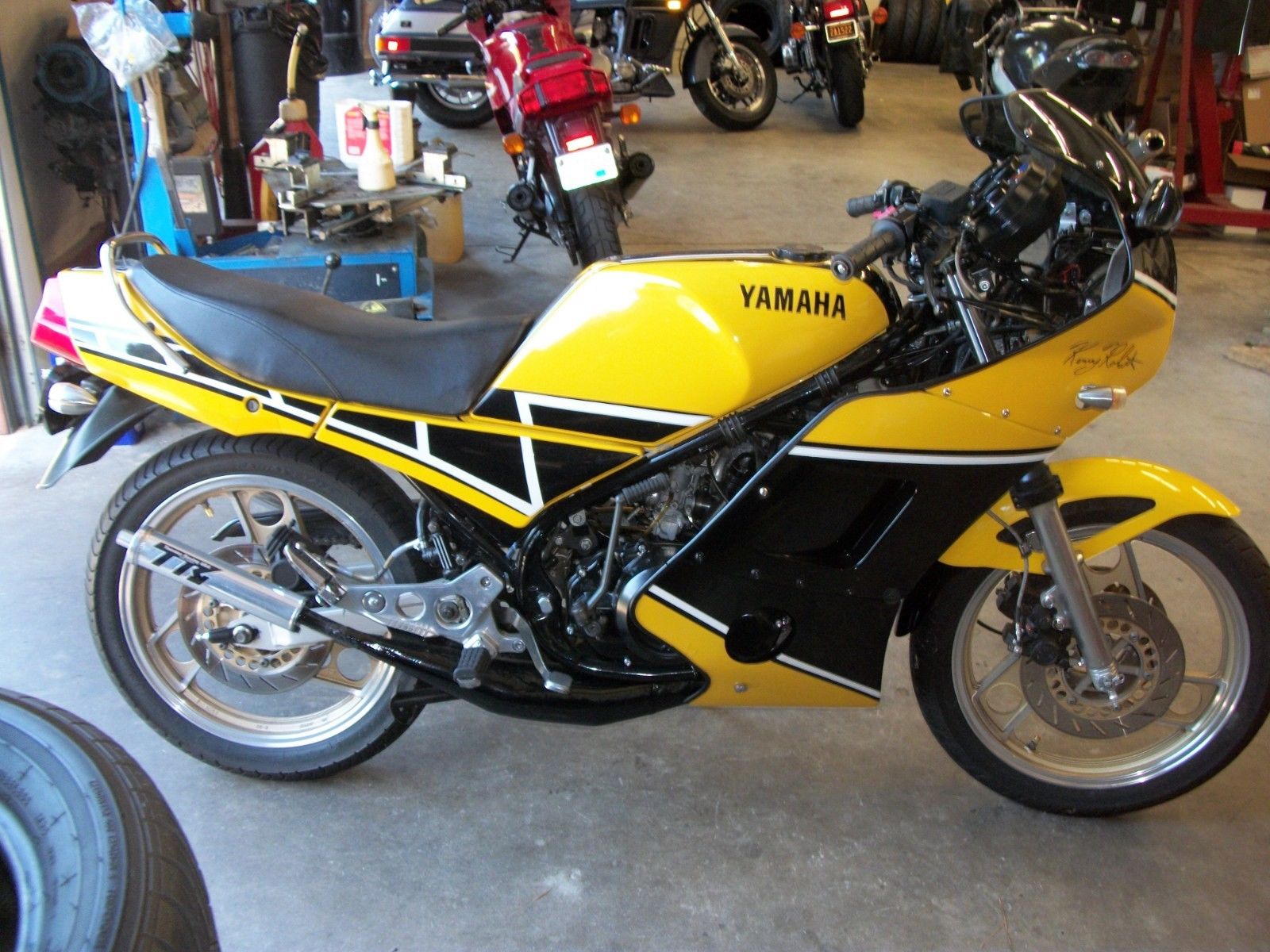 Forty Thousand Miles. Let that sink in. Most RZs don't get to that point, having been thrashed, abused, modified, seized and crashed. This particular bike has an amazing number of miles, but looks great. It is clearly no museum collector given the mods, but from a period correct standpoint – hell, from a fun to ride standpoint – this one piqued my interest. The .20 overbore either means the engine had been refreshed once before, or perhaps it was necessary to go that deep due to scratches in the bore. Regardless, that means for bigger pistons and more power. The K&N filter and Toomey pipes are perfect add ons, as is the full Spec II fairing. This bike has been stripped and rebuilt, as evidenced by the powder coated frame. But that just means you are potentially getting a nearly new bike out of the deal.
If you can get past the mileage (40k!) and the non-standard mods, what you are looking at is a great rider. This is a bike that deserves action rather than parking in a museum – although I must admit it looks pretty good. And with a long term owner and a capable wrench (just an assumption, but how many owners out there have their own dyno??), this bike could well be good enough to fill the two-stroke void in your stable. The best part is the price: compared to 90% of what we see on RSBFS, this chainsaw is a veritable bargain. The opening ask started at a reasonable $3k, and bids are flying fast and furious. The Buy It Now price is a mere $4,500, meaning that this bike will likely sell before the auction is over. Check it out here, but better be quick about it. It might already be gone. Good Luck!!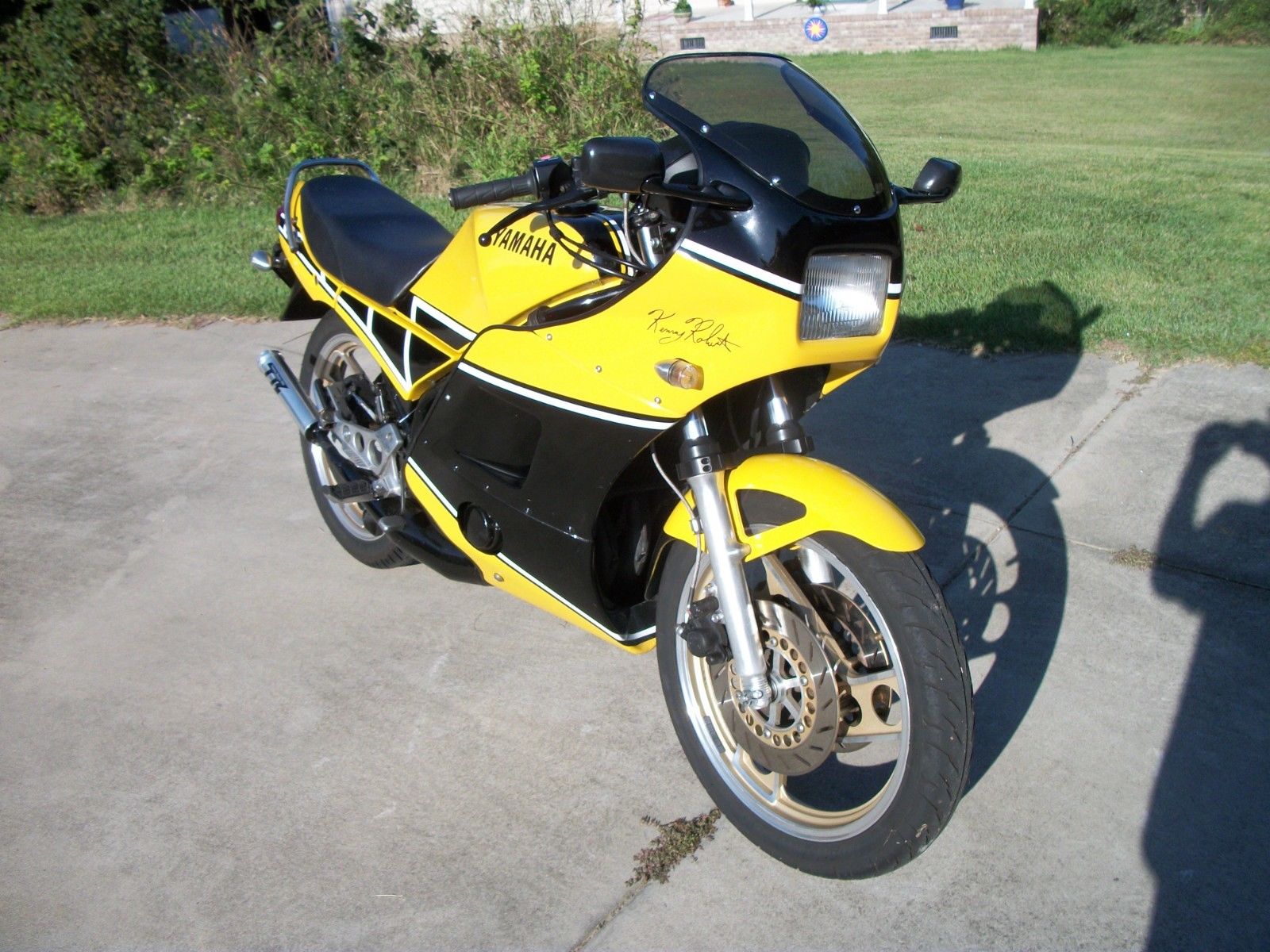 MI