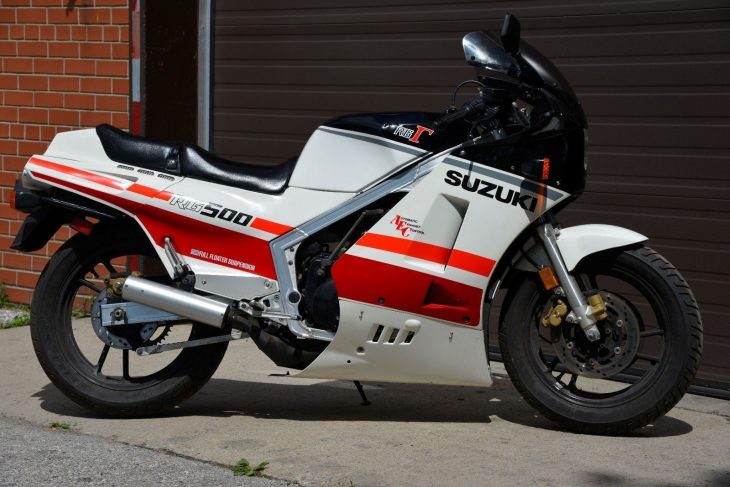 Suzuki's RG500Γ "Gamma" didn't actually use a detuned version of the racing RGB500's engine, but at least shared that machine's square four two-stroke configuration, so it looked and felt like it could have been developed from the real thing. The specifications were certainly unlike anything else on the road: twin cranks, disc valves, four cylinders and 498cc, surrounded by a lightweight aluminum frame.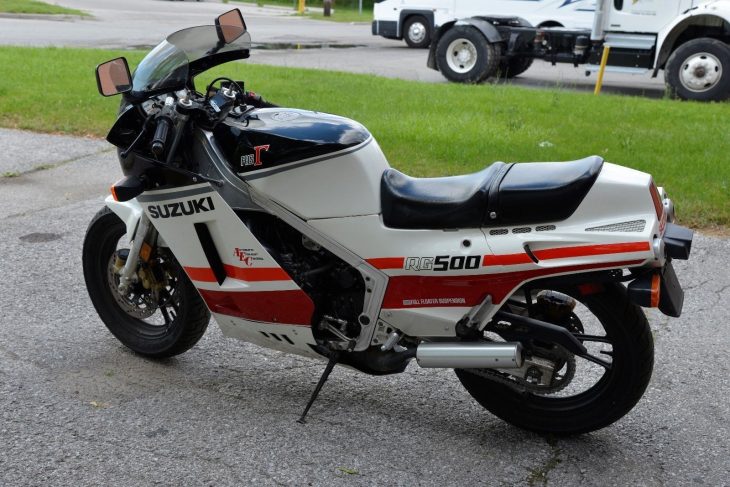 A quartet of very compact Mikuni flat-slide carburetors tucked in on the sides of the engine and fed the liquid-cooled two-stroke, a six-speed cassette gearbox kept the engine on the boil, and Suzuki's "Full-Floater" suspension system and anti-dive forks helped put the power to the ground.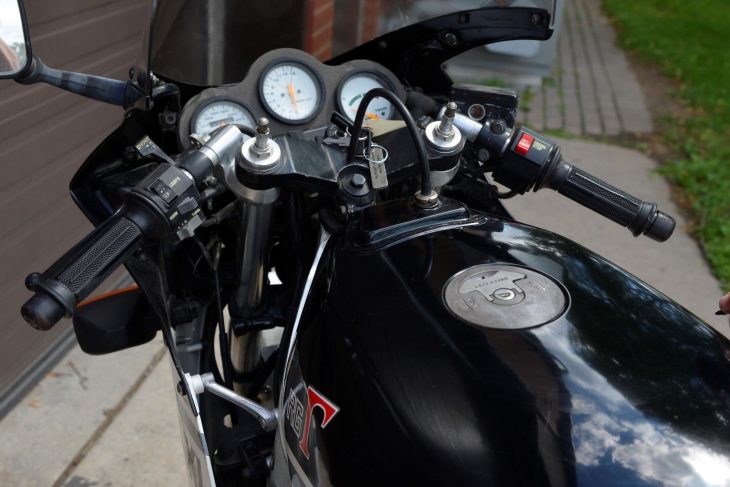 That square four turns fuel and air into a combination of power and heavy smoke that dribbles out of the four separate exhausts at idle. Once "on the pipe," it puts a claimed 95hp through the impossibly skinny 120-section tire, enough to easily motivate the 340lb dry weight. Handling and braking were both exemplary in 1986, but have obviously been far surpassed.
The feeling is still there though and, in spite of Suzuki' Automatic Exhaust Control power valve that helped give the lightweight machine a more manageable powerband, the bike was still a very raw experience. Which is exactly what makes it such a desirable bike today: it's a race-replica that does more than just look the part.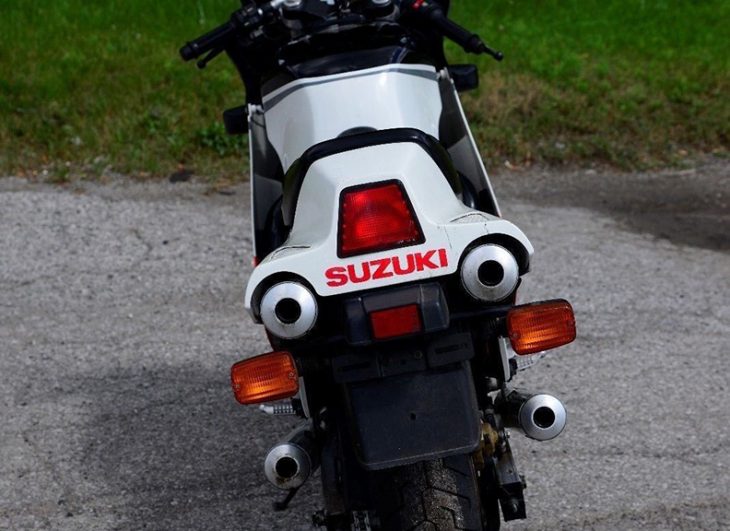 From the original eBay listing: 1986 Suzuki RG500Γ for Sale
The bike has never been plated or crashed.  Have owned it since 1990.  Very low mileage, very fast and reliable, 1 -2 kick starts (usually 1).  The only mar on the cosmetics is 4 small dimples , the result of a board sliding over and contacting the tank while in storage.  Can put the winning bidder in touch with the shop that did the engine work.  The shop owner races a gamma in vintage Class, he is the predominate specialist in Eastern Canada.  The entire engine, including the crankshafts and powertrain have been rebuilt and/or inspected, the invoices exceeded $6,000 US and can be emailed to the winning bidder.  My storage people can also do crating, export documents and shipping (Div. of Tippet Richardson Int.)  Shipping are dependent on destination, an advanced quote can be provided.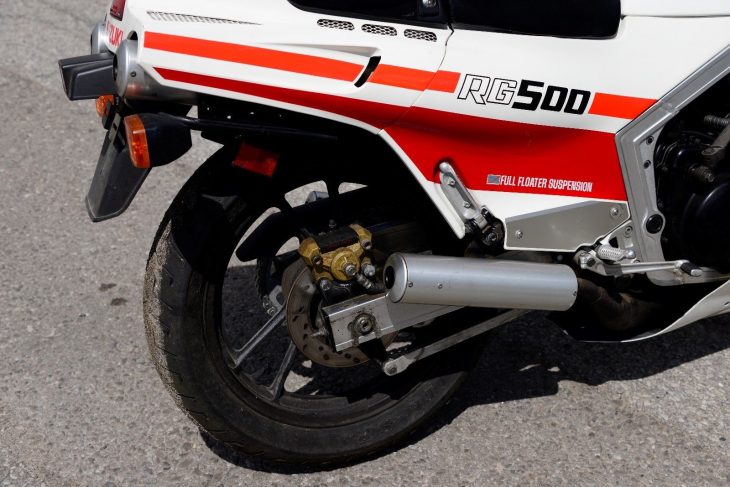 There hasn't been much activity so far, but the opening bid was set at $18,000 and the seller is in Canada, which may be limiting interest in the bike. While I think this color and graphics scheme is very flattering, it may also be that purists prefer the classic blue-and-white Suzuki scheme. Hopefully, we'll see some interest over the next couple of days!
-tad