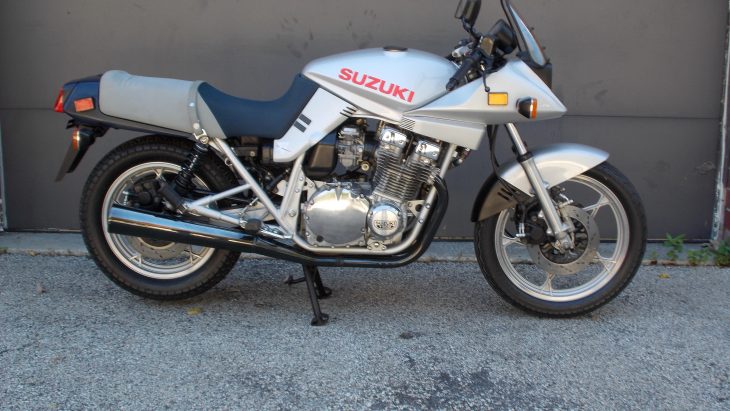 The 1982 Suzuki Katana ended a long era of Japanese bikes focused first on reliability, practicality and speed and cosmetics a distant second. The 1,000cc Katana changed the course of bike styling in general, but was an especially loud wakeup call for Suzuki's countrymen.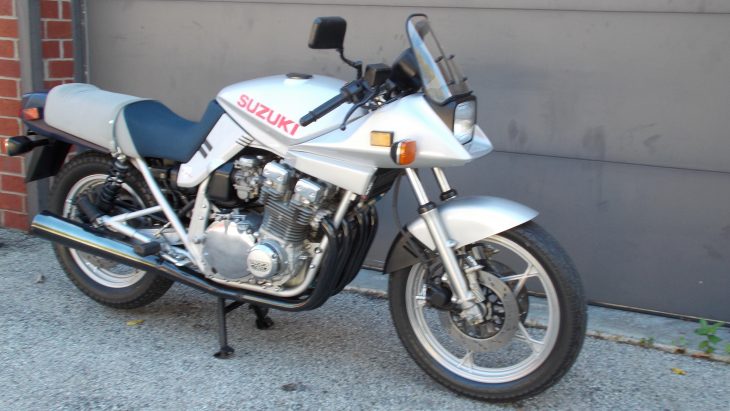 To get the seismic effect they were after, Suzuki turned to Europe, employing the services of former BMW design chief Hans Muth. The result was literally and figuratively edgy, with a pointed beak, creased bodywork and a square headlight. The deeply-dished rider saddle and body-color pillion perch gave the bike an even more purposeful stance.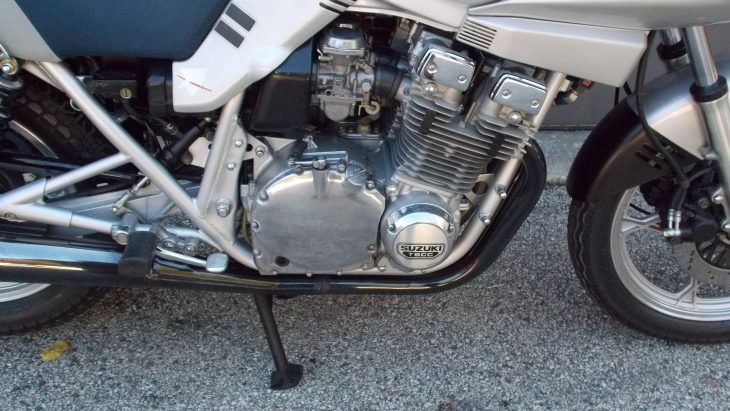 Underneath, the bike featured standard UJM fare: a fairly archaic steel tube frame, an air-cooled inline four and big wheels. The Katana was stiffly sprung and had fairly narrow clip-ons, which slowed turn in and gave it an aggressive-for-the-time riding position.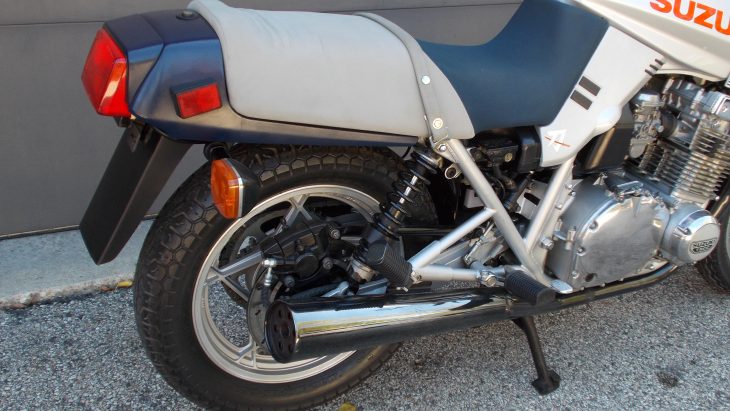 This Katana is in near-perfect condition, and the odometer shows not quite 2,500 miles. It retains its stock mufflers and period-looking tires, and is only fed airplane fuel.
From the seller:
1982 Suzuki GSX Katana

The owner of the collection of this highly collectable rare 1980s motorcycle thinks you would agree that the 1982 Suzuki GSX Katana is one of the 25 most beautiful bike designs ever produced. Most people know that this Japanese motorcycle was designed by a German designer and he certainly did not let anybody down in the appearance, designs, colors and overall dimensions. The design just flows, the colors just work and even the seat is an important element in the design.

Most people know that because the Japanese bikes were so well built and dependable, most of them had the wheels ridden right off of them. For a wonderful collector bike like the Katana 1000 most of these bikes besides being ridden into the ground also when new had their muffler systems immediately modified for what was then thought to be a better muffler system. For serious collectors, today original mufflers are one of the most important elements on a collector motorcycle. Non-original mufflers just don't cut it with serious collectors.

The Katana that you are looking at is about as close to mint as any Katana you will ever find. It runs great and is kept on a trickle charger and the tank is only filled with airplane fuel. This bike is ready to be ridden coast to coast but suggest more local rides to preserve its value and original fit and finish. The mufflers are 99% perfect.

This is a true collectors piece and we doubt if you will ever find a nicer one. Call us to discuss the details and for our price at 847-668-2004 cell 10:00 a.m. to 10:00 p.m. CST.

Current owner wants to make sure that this bike goes to a good home.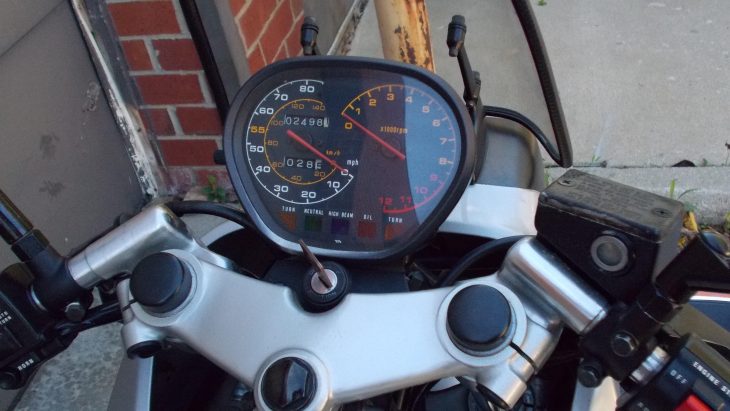 Call the sellers directly to discuss the sale details. Email: adreply514@gmail.com This is not a bike to be missed!