Update 1.5.2018: Seller has notified us that this bike has sold! Congratulations to buyer and seller! -dc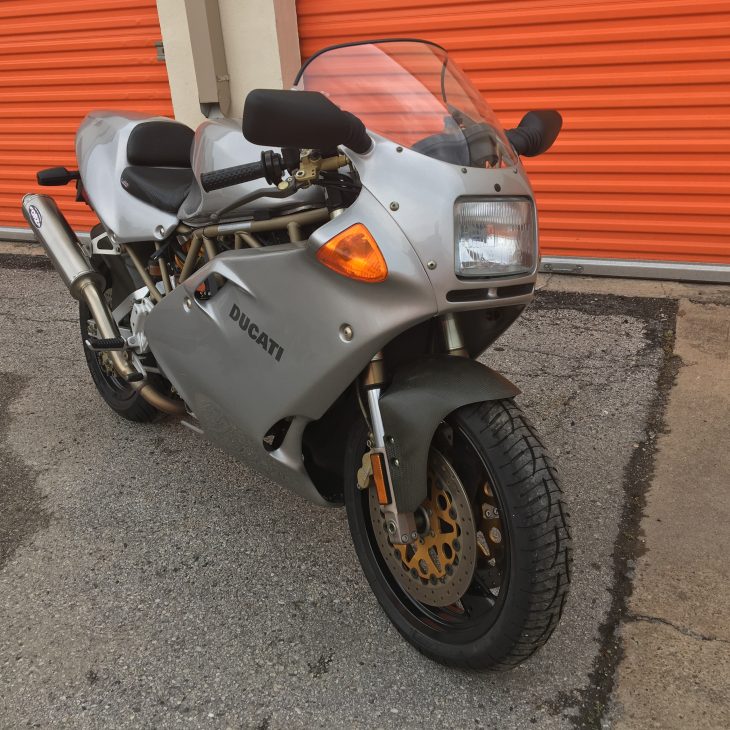 To say commemorate its wildly popular, fast and cantankerous carbureted 900SS as fuel injection approached in the late '90s, Ducati put the old beast out to pasture with a worldwide run of 800 bikes with special paint and graphics and a few trick parts.
The 1998 Ducati 900SS Final Edition carried upswept dual exhausts for cornering clearance, lighter wheels, bigger floating disc brakes, and a solo seat tail section. Bologna didn't exactly throw the racing parts catalogue at the bike, and its performance was just slightly better than the standard version, but the changes were enough to tip you off that this is not an ordinary SS.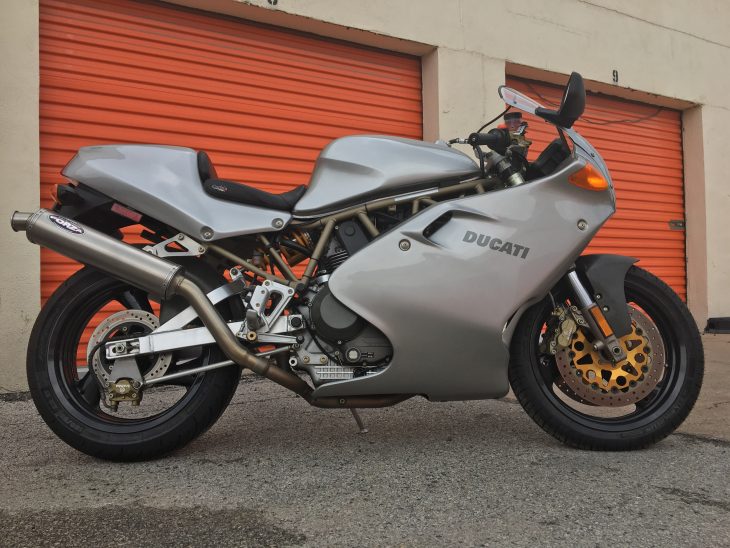 Today's featured 900SS has been tweaked even further by its current owner, with an Ohlins shock and a brand-new set of Keihin FCR 41 flatslide carbs. The big carbs won't make the big Duc's famous starting ritual any simpler, but will definitely sweeten the ride once everything gets up to temperature.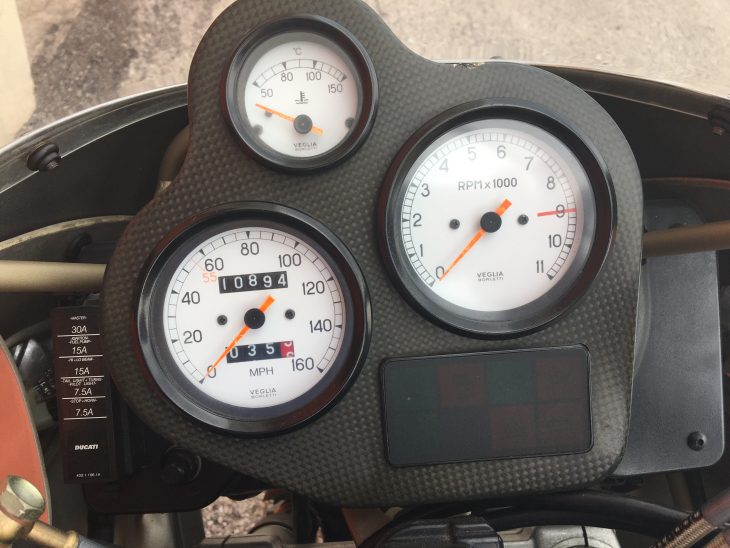 The bike is number 118 of 300, and reportedly has had $4,000 worth of work in the last 50 miles, which includes the aforementioned Keihins as well as a new chain, tires, stem bearings, timing belts and a valve adjustment.Though it has been very well looked after, its 10,894 miles show that neither of its previous owners have been afraid to ride the bike.
Early in seller Joe's nine-year ownership, the bike was repainted to a very high standard by Ferrari of Houston, as it had been scratched in the original owner's garage.
From the seller:
1998 Ducati 900 Supersport Finala Edition, VIN ZDM1LC4M5WB027187. Rare and immaculate 1998 Ducati 900 Supersport Final Edition. #118 of only 300 of the last of the carbureted series of classic Ducati Supersports, considered one of the most iconic and beautiful motorcycles ever made. I purchased this bike approximately 9 years ago, and it had a scratch on one of the fairing panels due to something falling against it in the prior owner's garage. I elected to acquire the correct graphics from Ducati and have the entire bike professionally repainted at the Ferrari of Houston award-winning paint facility, and it is stunning.

The bike has had almost $4,000 in service and upgrades performed in the last 50 miles, including a Keihin 41mm flat-slide carb conversion, new tires, full service including valve adjustment and timing belts, chain, new steering head bearings, and much more. It has an Ohlins rear shock and Corbin custom seat. Brand new Vitaloni Baby Turbo mirrors included with sale. All original parts included. It is realistically priced at $9,900. I don't believe you will find an example in better cosmetic/mechanical condition than this one. This is an appreciating classic that's as great to ride as it is to look at.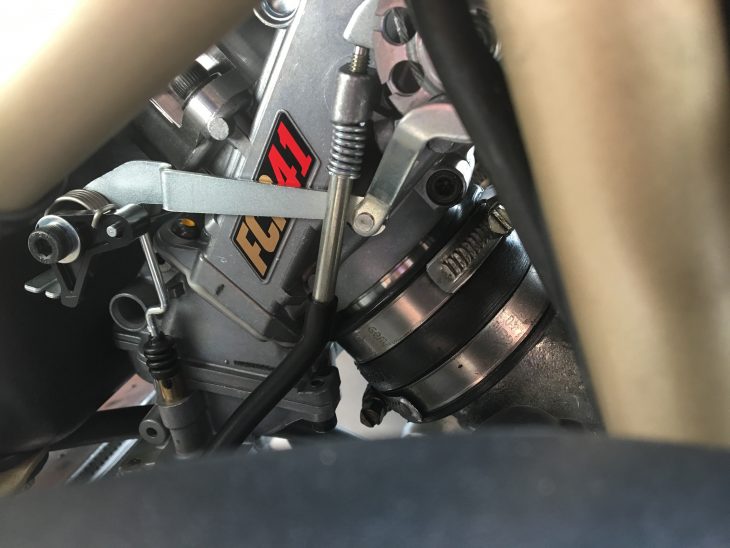 As mentioned, it has been fitted with a Corbin seat and a set of Fast by Ferracci exhausts to round out the package. The bike is listed at $9,900 and is located in Houston, TX.