Before the Suzuki Hayabusa swept in at the turn of the century to claim world's fastest production bike status, the Honda CBR1100XX Blackbird ruled the top speed roost. When it came out in 1997, the Blackbird, named for the Lockheed SR-71 spy plane, stopped the motorcycling press in its tracks.
With 135 horses to the rear wheel from its 1,100 cc inline four, the biggest, heaviest CBR screamed all the way to 178 mph, giving it a 3 mph edge over the Kawasaki ZX-11. Two years later, both bikes were relegated to the back pages with the 'Busa's introduction, but the Blackbird soldiered on as a potent sport tourer until 2003 in the states and 2007 across the pond.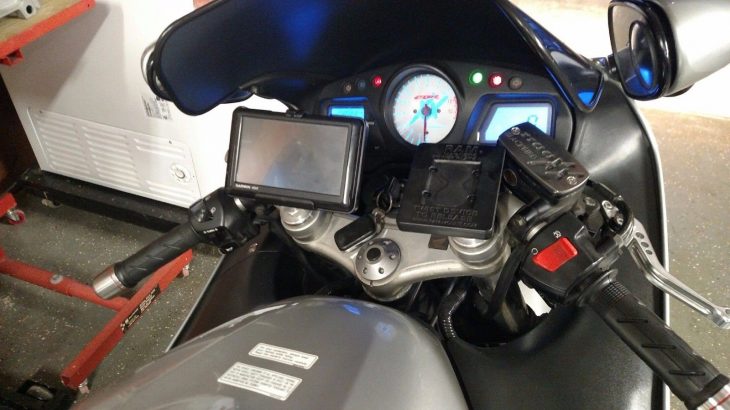 The looks have aged well, and the bike has smoother flanks and crisper lines than the Suzuki, and still strikes a handsome profile nearly 15 years since it left this market. This 2002 Blackbird has been kept in close to perfect shape, with a few choice upgrades and all of its original take-offs in a box.
As a later example, this bike carries Honda's PGM-FI and ram air, which means no-choke starting and a power boost at high RPM. It has covered 20,000 miles and should be dead reliable for the next owner.
From the eBay listing:
2002 Honda Blackbird for Sale in Excellent to Immaculate condition. Bird has always been garaged covered and all maintenance is up to date within the last 500 miles. Bike has only been ridden 2x this past year alone and always hooked up to a battery tender in my shop. Bike has new DID chain, new sprockets, and comes with factory seat plus a Corbin seat with silver pin striping. Has HID low beam headlights, customized mirror extenders, shorty levers, and I customized 2 accessory outlets for a radar detector and GPS. Comes with Ram mounts for a Radar Detector (not included) and Garmin GPS and is included. I have installed a Throttlemeister cruise control, stainless steel covers for fluid levels, and I changed all gauges to Blue LED lights. The bike also has a multicolored light kit with different patterns of lights throughout the body. Cover is included. I have all original manuals and a factory service manual that I put in a huge binder with laminated pages when working on in the shop. Bike needs absolutely nothing and owner will not be disappointed if looking for a classic Bird. The bike is an eye catcher. I will be including all knick knacks that I have for the bike. I do have the factory windscreen and as well as a Zero gravity double bubble to go along with purchase. some extra oil, and an oil filter. I also have 2 travel bags to throw in. Basically, anything that I have street-bike related will go with the Bird. I am just cleaning out my Street Bike collection as I will NO longer be riding! Bike sold as is. Feel free to email with any questions.
Buy-It-Now is set at a very reasonable $4,500, which will net the buyer an immensely capable sport touring ride with a very special name.