When it came to Grand Prix racing, the Yamaha TZ250 was a class-leading act. Through the late 1970s and early 1980s, Yamaha was a force to be reckoned with, and the privateer racer was the prime beneficiary. Mere mortals – with some racing creds and a pile of cash – could purchase something very close to a factory race bike. Spares were available from your dealer. And the checkered flag was only a small investment away…. Fast forward to today, and the privateer factory GP race bike is all but extinct. Thankfully some still exist in preserved condition. Today's model does more than that. This example gives you the full TZ250 experience, yet is licensed for the street (!).
The 1978 model TZ250 was officially known as a "Series E." What began in 1972 as an experiment in a water-cooled 250 racer blossomed into a multi-generation product run of a decade or more. The E model is relatively unchanged from the previous gen "D" spec (why fix what isn't broken?), and touts 53 HP in stock configuration pushing a total package of 260 lbs. The result is certainly enough to get your attention, provided the tach has cleared 7,500 RPM or so. What this was NOT intended for is street bike usage. Regular TZ250 racers lack the electrical system (headlight, tail lamp, etc) and the instrumentation (i.e. speedo) necessary for street use. There are other considerations as well, including the need for an auxiliary radiator fan when stopped – race bikes are not normally designed to hang out at traffic lights.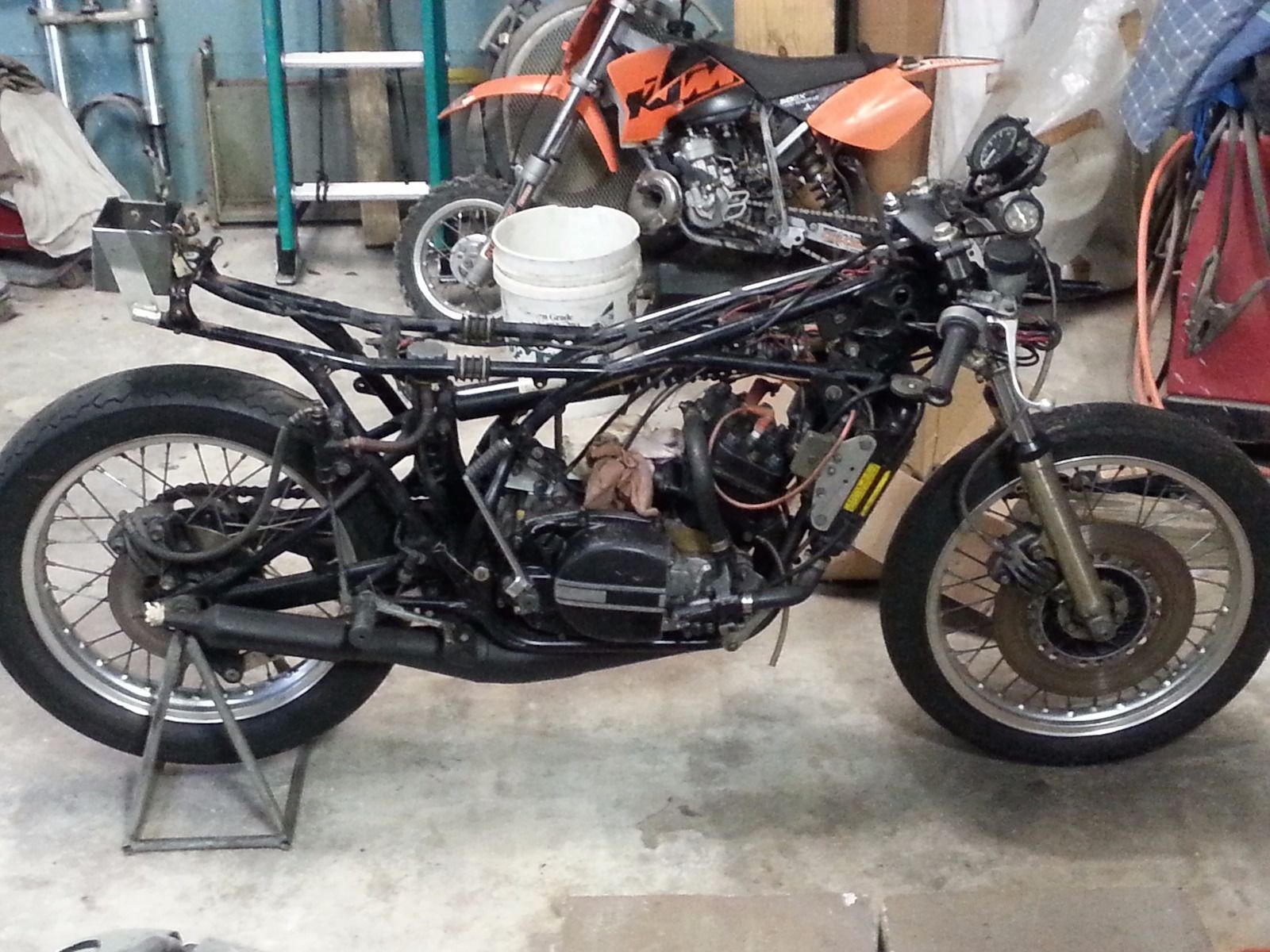 From the seller:
1978 Yamaha TZ 250 Very rare to have a Title to a TZ250. Looking to sell a couple of my bikes to make space for something else. The TZ runs and rides good. Have a few extras that go with the bike such as pistons, piston rings, extra cylinder jug, another windscreen new, original Mikuni carbs. Any question please ask.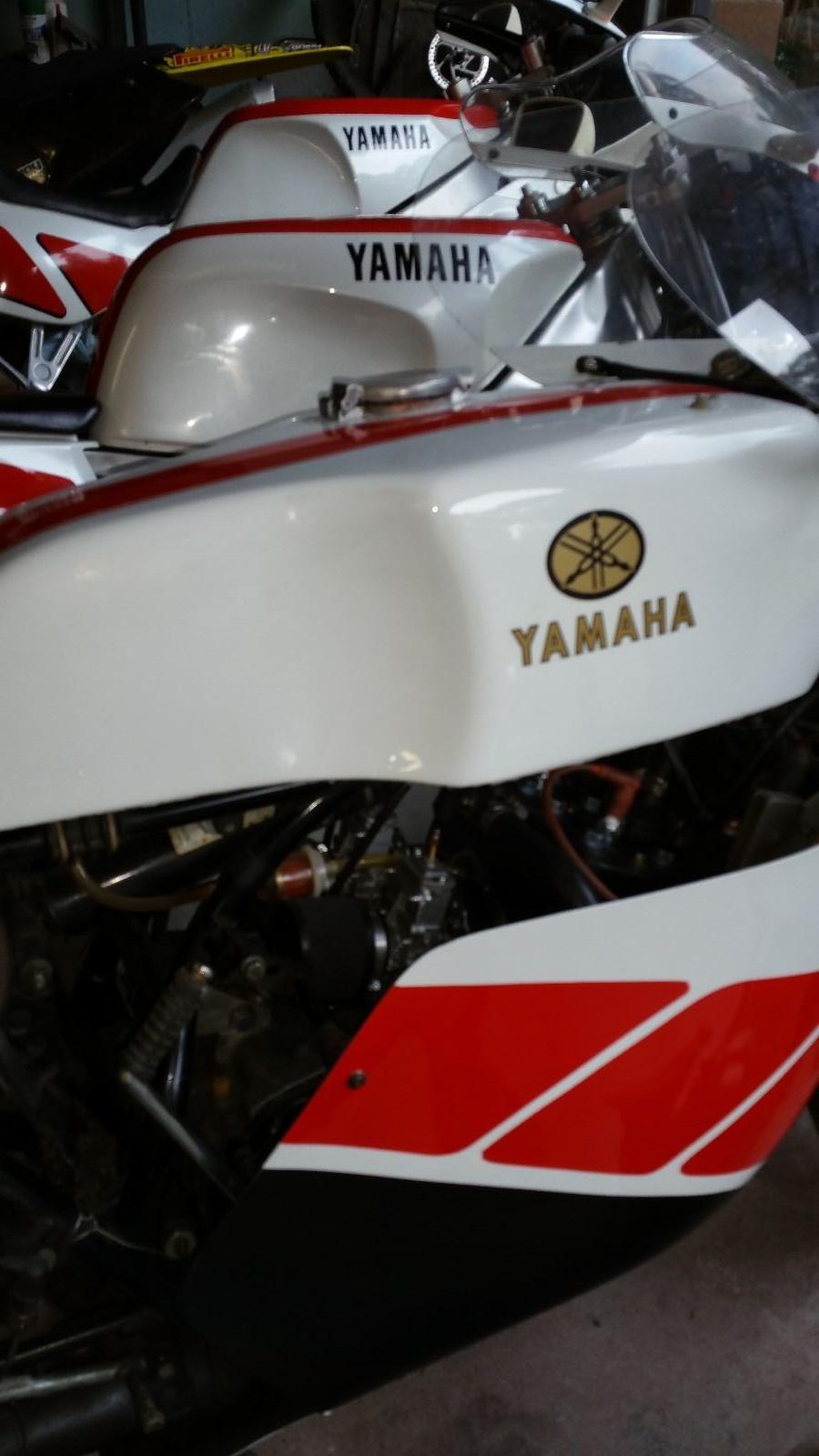 Not a lot of detail as to what went into this street conversion. The pictures definitely show a headlight and tail lamp, so the basics are met. Not sure how – or if – the electrical system was upgraded as a result. No turn indicators shown, so better get some practice in with your hand signals: Left arm straight out to signal left, left arm bent upwards at 90 degrees to indicate right, and middle finger waving way up high to indicate your love for DOT, EPA, and (most likely) the DMV.
Some pretty serious bidding is underway on this one, with the current price below $5k and below reserve. TZ250s are not exactly a dime a dozen these days, so there is some element of rarity right there. TZ250s that are plated for the street?! That is a whole new ball game of rare. Californians (and others in restrictive states) best do their homework first, but if you live in a state that allows it this could be the street bike to beat as far as unique might go. Check it out here, and then jump back to the Comments. Would you rock a GP racer on the street? Let us know!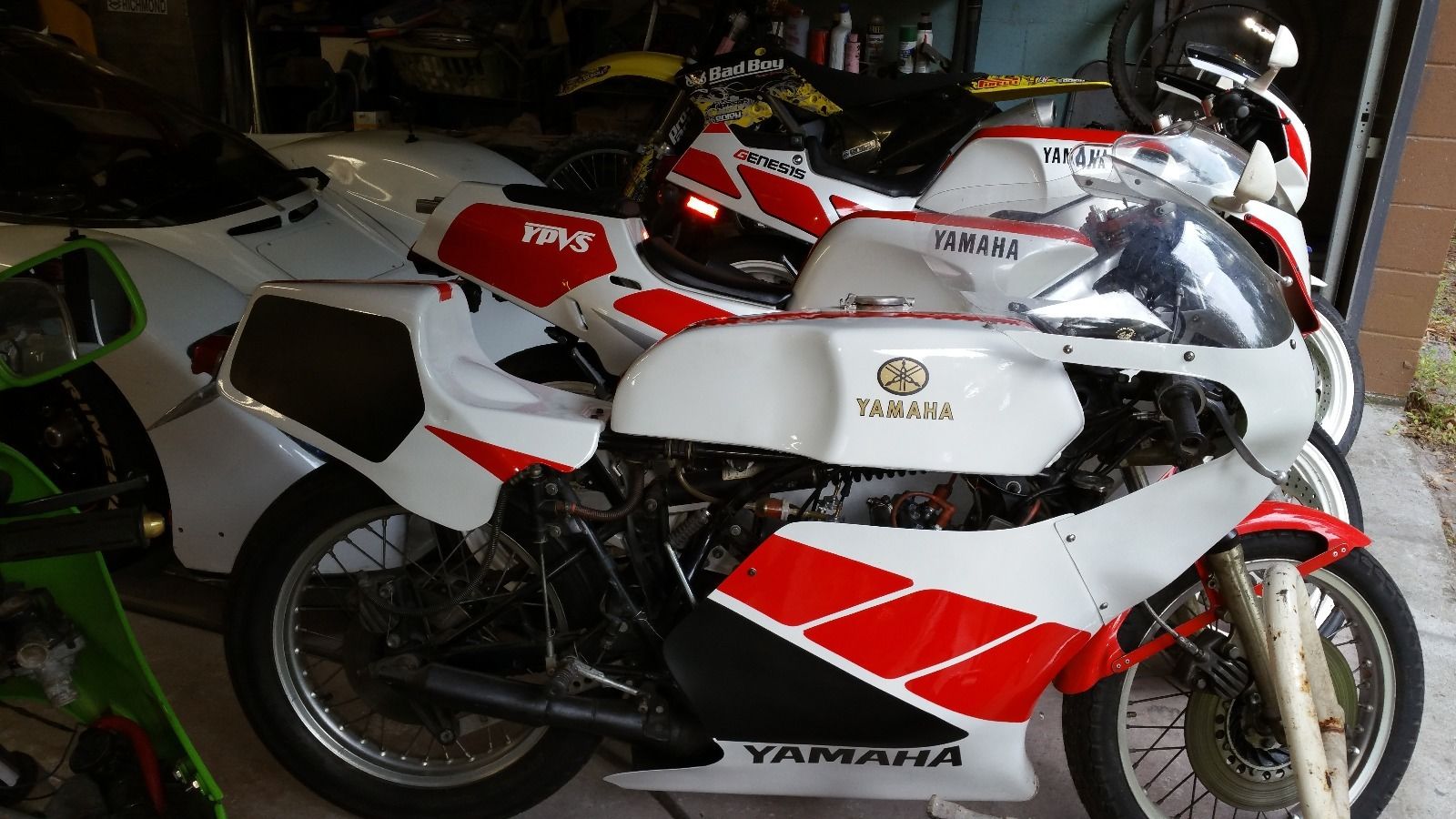 MI