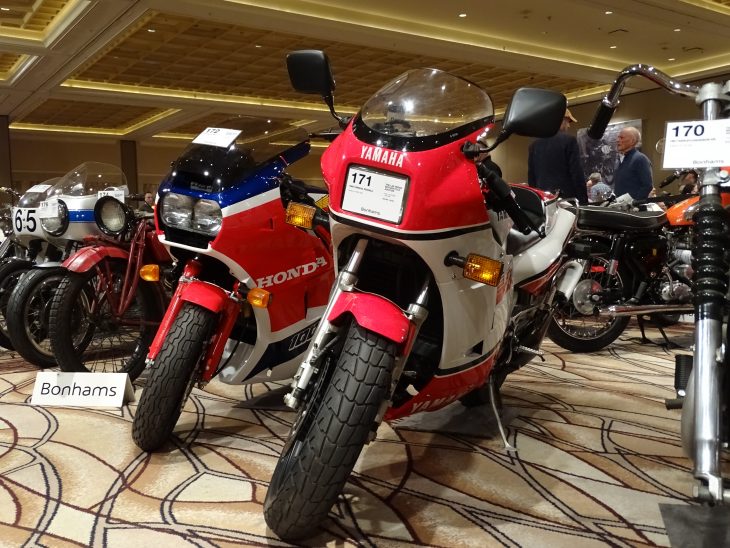 While I've known about the Mecum and Bohmans auctions in Las Vegas for several years now, this was my first chance to go. We found a great package for the Bellagio and decided to make a quick trip of the event. Unfortunately we were only able to make it to the Bonhams sale but as a first taste of live auction action, we were not disappointed. Not to mention they had dozens of bikes that fit the RSBFS niche. I've highlighted a handful below with some shaky videos and quick snapshots.
Many thanks to Nick and Jared at Bonhams who graciously gave me the nickel tour just minutes before the auction began. I look forward to returning someday soon as a registered bidder!
dc
RSBFS notable sales:
This 2008 Ducati Desmosedici RR, one Owner with 1,500 miles sold for just $36,000 before premium!
Here is a 1985 Honda VF1000R with 4 Miles that sold for $11,500 before premium.
And an RSBFS favorite, a 1985 Yamaha RD500LC with 1,279 Miles sold for $20,500 before premium.
But this 2003 MV Agusta F4 750 Series Oro with 0 miles didn't sell at $40k bid.
This 1984 Ducati 748cc TT1 Road Racer was a featured bike at Bonhams but failed to sell at $80k.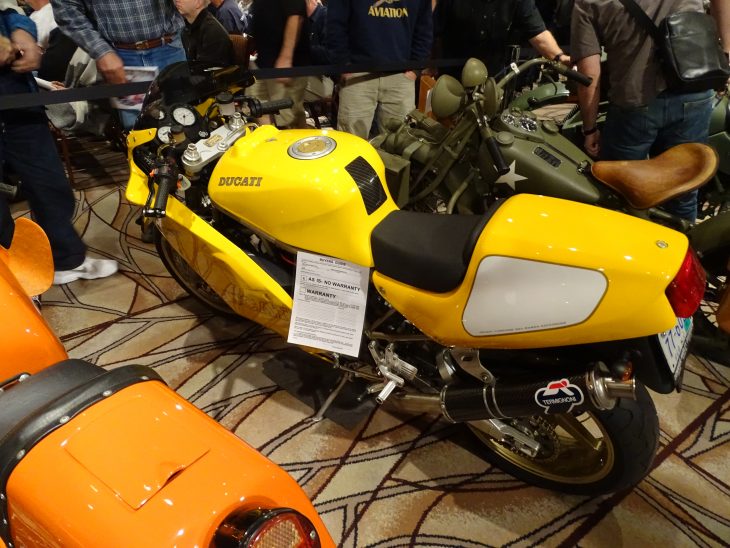 I was curious about this extensively upgraded 1997 Ducati 900SS/SP, which sold for $6,800 before premium. The description states there is a history files documenting $20k in work!
The MH900e market seems stable with this example showing under 5,000 miles and reaching a sale at $18,400 before premium.
This Laverda RGS1000 was bid up to $9k but did not sell.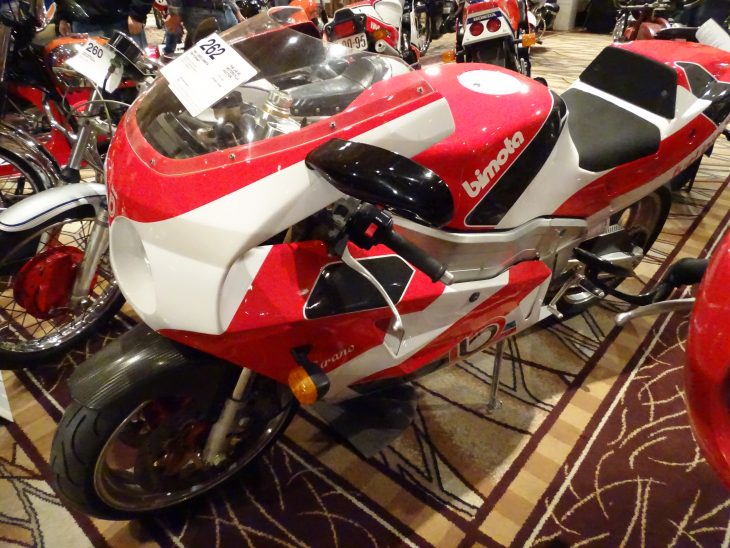 I didn't get to see this one, but this Bimota YB8 Furano is shown as sold at $13,000 before premium.
I also wasn't able to see this Ducati 851 Tricolore with the race kit. It doesn't show a sale price. Did anyone catch what the final bid was?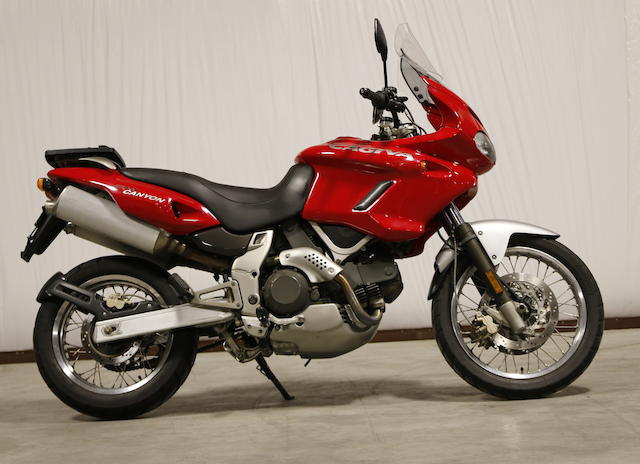 Out of sheer curiosity, this Cagiva Gran Canyon sold for a mere $3,450 including premium. Nice buy!
For all the sale results, check out the results on the Bonhams website.
My snapshot gallery: