I have some bad news for anyone who lusted after the Yamaha RZV500 when it was new: the bike is now 31 years old. With any luck, you're aging as well as this V4 two-stroke GP-replica, although I'm sure that varies by individual. And that's the thing about bikes and bikers this old: even if they've been relatively well cared-for, they've still very likely picked up a few dings, scuffs, and scratches. Some call that "patina" and some call it "wear and tear." Whichever side you come down on, this particular RZV500 is exceptional condition.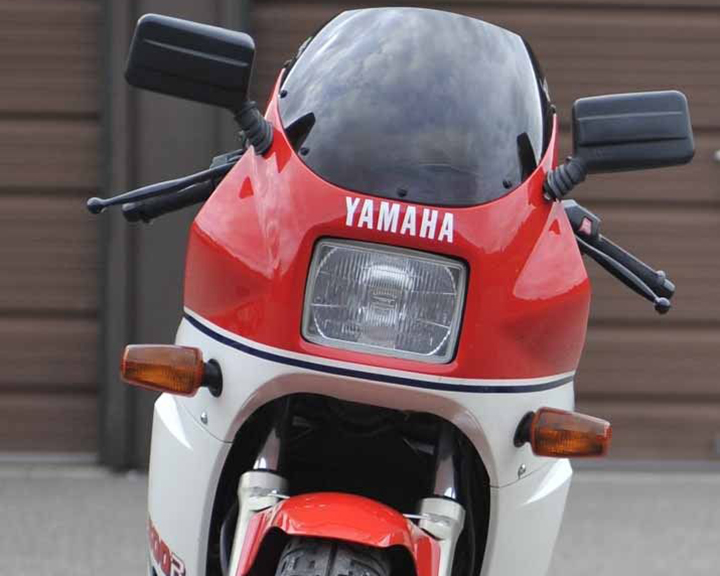 The RZV500 was powered by a twin-crank, liquid-cooled two-stroke V4 with a set of torque-boosting YPVS powervalves and standard Autolube oil-injection. Two-strokes can seem pretty raw, but the Yamaha used a balance shaft to smooth engine vibration. This was intended to allow the other parts of the bike like the frame and brackets to be more lightly built for less weight, but had the side effect of making the bike more civilized to ride.
A six-speed gearbox put power to the 18″ rear wheel and the bike's compact design necessitated a rear shock mounted under the engine, Buell-style, to free up space for the bulging expansion chambers for the rear pair of cylinders. Forks were high-tech as well, and featured an anti-dive system.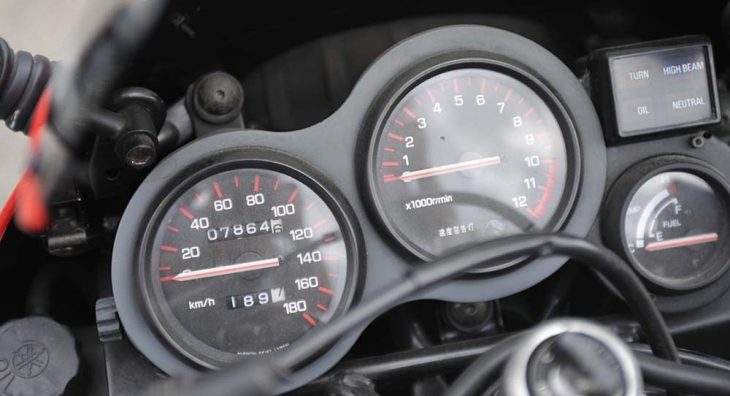 Although it was thought of as being less sporty than its only direct competitor, Suzuki's RG500 Gamma, but that kind of thing is relative and the Yamaha was still a cutting-edge sportbike with a combination of power, light weight, and an evocative link to the two-stroke Moto GP racebikes of the era.
From the original eBay listing: 1985 Yamaha RZV500R for Sale
All original RZV500R Yamaha. A true and original 51x bike with aluminum frame and all original engine/body and exhaust. Imported into Calif in the 1990s and titled there. Clear title.

Frame is 51x, engine is original.

Ridden on nice Sundays until 2004 when it was put in storage with fuel drained. Kicks over easily. Will need to be serviced by new owner.

Certainly a motorcycle that belongs in a museum or private collection.

Bike is in wonderful shape, but has been ridden. Minor scuffing and etc but zero dents and no cracks in body.
Mileage is very low: just 7,400 and the bike's overall condition reflects this, helped by the fact that the bike has been off the road for a while. It'll likely need some going through before it's road-ready, since rubber bits like brake lines tend to get dry and brittle with age, especially when they've been left sitting. Bidding is very active and up north of $10,000 with several days left and the Reserve Not Met, no surprise considering the condition of this RZV.
-tad