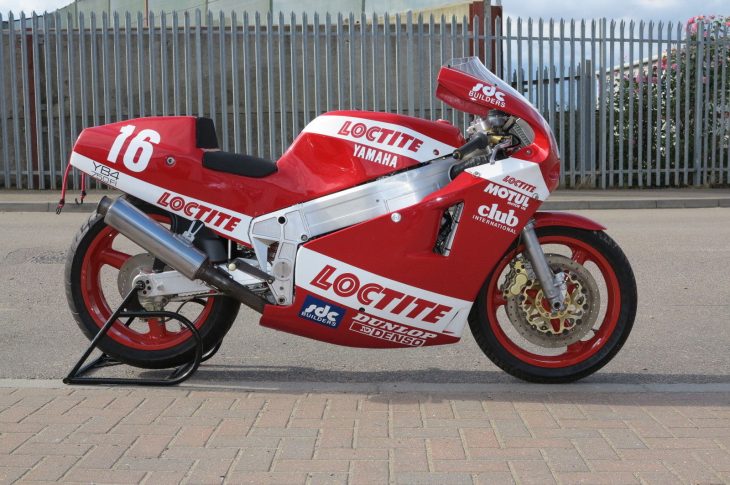 Although it's often the slinky bodywork that people remember about Bimotas, the frames are what really define them. The Bimota YB4 was designed around Bimota's signature and unmistakable beam frame they used throughout the late 80s and 90s. No soft, moulded contours here: the spars look like girders that were extruded by some giant, industrial device, then cut and welded into place, with access to that five-valve Yamaha "Genesis" engine clearly an afterthought… The frame was amazingly stiff and, equipped with typically top-shelf suspension bits at both ends, the YB4 offered superlative handling.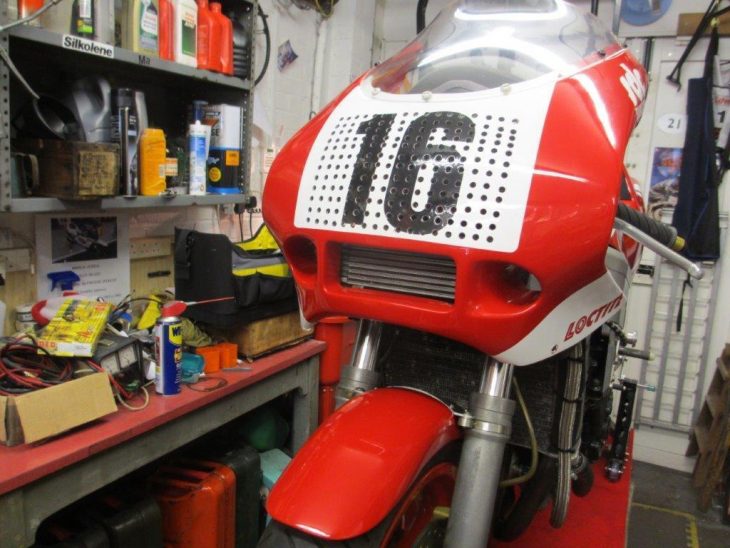 Introduced in 1987, the YB4 started out as a pure racing machine, with no road-legal counterpart. But when rules were announced for the new World Superbike racing series, Bimota was forced to make a limited number of roadbikes for homologation purposes in order to compete. The bike was successful in both the earlier Formula 1 championship that predated the roadgoing YB4 as well as the later fledgling World Superbike series, where it successfully competed against Yamaha's own highly-developed OW01, a testament to the YB4's handling prowess.
Of course, being a Bimota, the engine is far more pedestrian than the beautifully crafted frame and sleek bodywork. The YB4 was powered by a 749cc version of the five-valve Yamaha "Genesis" motor which, while not very exotic, packed plenty of performance, and that powerplant was backed by the standard Yamaha six-speed gearbox. The roadbike weighed in at a claimed 396lbs dry and used fuel injection, but the racing machines featured carburetors. Just over 300 were built and unusually, the YB4 is visually almost identical to the bigger-engined and more common YB6 that was stuffed full of 1000cc Genesis motor.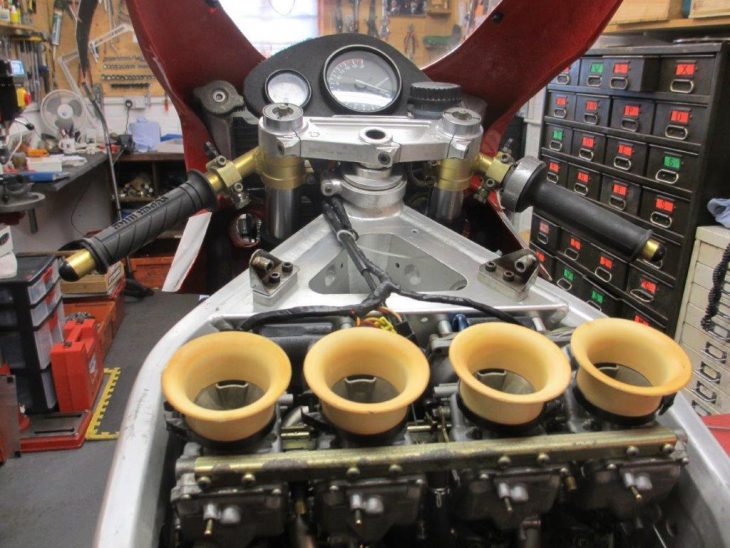 Today's YB4 isn't a road bike, or even a road bike converted into a track-only machine. This YB4 is actually the reason we have any roadgoing YB4s at all: it's a genuine World Superbike racing bike as raced by Steve Parrish's team with Keith Huewen at the controls.
From the original eBay listing: 1988 Bimota YB4 Race Bike for Sale
Bimota YB4 Racing WSBK – ex-Huewen/Parrish Team Yamaha Loctite UK

M.Y. 1988 VIN 000037

It is the 1988 Bimota YB4 WSBK Team Yamaha Loctite Parrish/Heuwen The bike was raced in 1988, ridden by Keith Huewen who is now a Moto GP commentator. It was ridden in the British Championship and also some World Championship events like the Hungaroring.

It has all the genuine parts with special quick release pipes magnesium sump etc. and very important it is exactly as it was raced. There were originally only 4 imported to the UK Team Loctite had problems with the fuel injection and converted them all back to carburettors.

Iconic bike of an iconic race era. Ride, parade and collect! Bulletproof investment.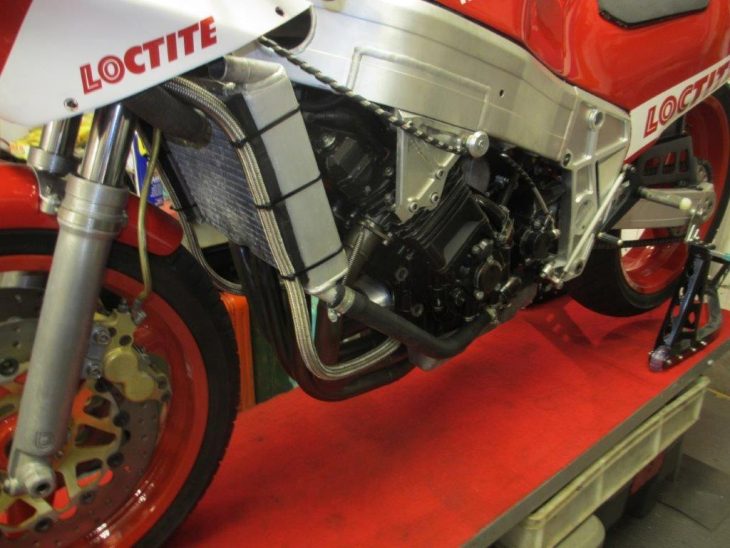 According to the seller, the bike is currently in the UK, but that shouldn't pose much of a problem for the well-heeled or seriously dedicated collectors considering a purchase of this machine. What's it worth? Well, it's basically a successful racing machine from an exotic Italian manufacturer that was campaigned by a famous rider for a famous team, making it a one-of-a-kind piece of motorcycle history.
-tad