Update 11.3.2016: The seller has notified us that this bike has sold. Congratulations to buyer and seller! -dc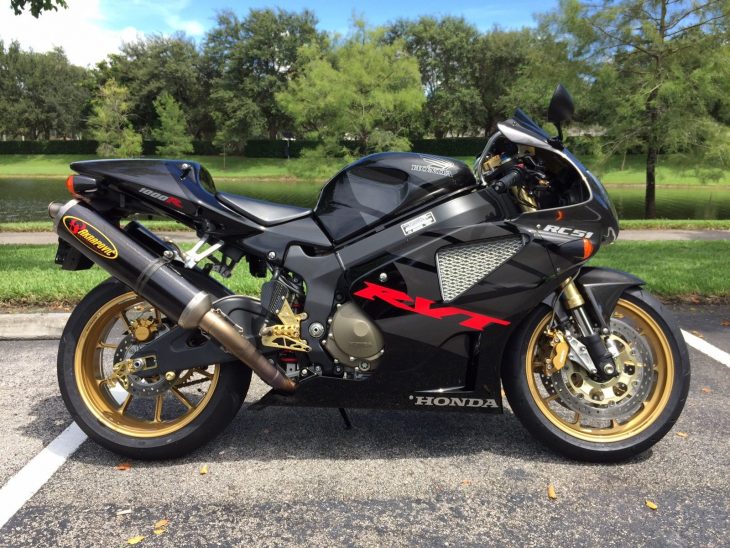 Like other forms of racing, World Superbike is designed around a set of rules intended to create a relatively level playing field and encourage a variety of manufacturers to participate. Knowing that simple displacement limits would result in a field full of Japanese four-cylinder machines, the WSBK rules allowed for v-twin motorcycles of up to 1,000cc and triples of up to 900cc, whereas fours could only be 750cc, meaning the bikes made approximately equal power. But in an era before electronic traction control, twins had a big advantage in torque and traction, meaning they could come out of corners harder, and Ducati's 916 was dominant in the early years. Enter Honda's RC51.
Many felt the rules for v-twins allowed Ducati an unfair advantage, and that this was done entirely to ensure their participation in the series. Whether or not that was true, Honda had gotten tired of struggling to make their RC45 competitive and switched to a v-twin engine for the VTR1000 SP-1, their follow up to the RC45. The bike was successful, although not as dominant as Honda might have hoped. But it really proved their point: given a level playing field, their bikes could go toe-to-toe with Ducati.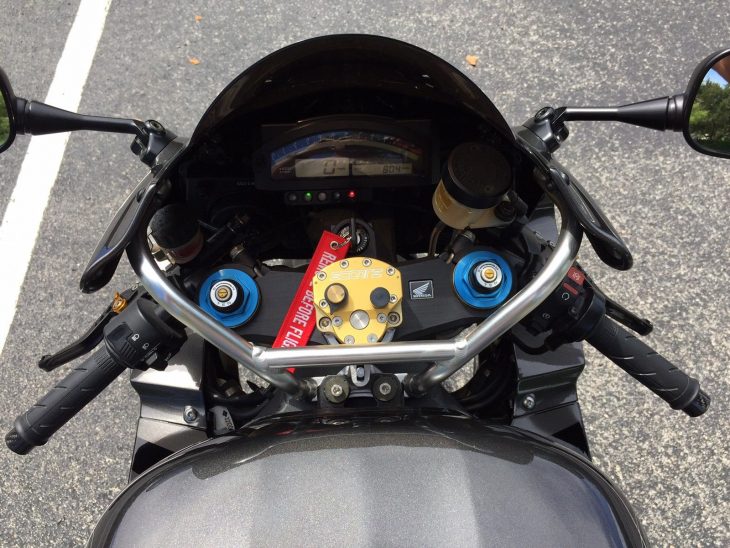 As a roadbike, the original SP-1 had a few minor issues with handling. According to Dave Hancock, Honda's factory test rider, the bike's notorious understeer was a result of the bike being rushed into production. Introduced in 2002, the RVT1000 SP-2 featured simple changes that were made to banish the understeer, including tapered spacers to replace the flat ones used on the front wheel. These new spacers allowed some flex at lean and, along with other minor changes, made the bike handle the way fans had always expected it to handle. Power for the SP-2 was up slightly as well to 133hp, but the bike's low-rpm fueling was never all that smooth, a result of huge throttle bodies that were great for making power at higher revs and wide-open throttle and not so great for puttering around town. Styling is obviously not quite as sleek as the Ducati 916 it was designed to beat, but the race version was ultimately successful, and that was really the point anyway.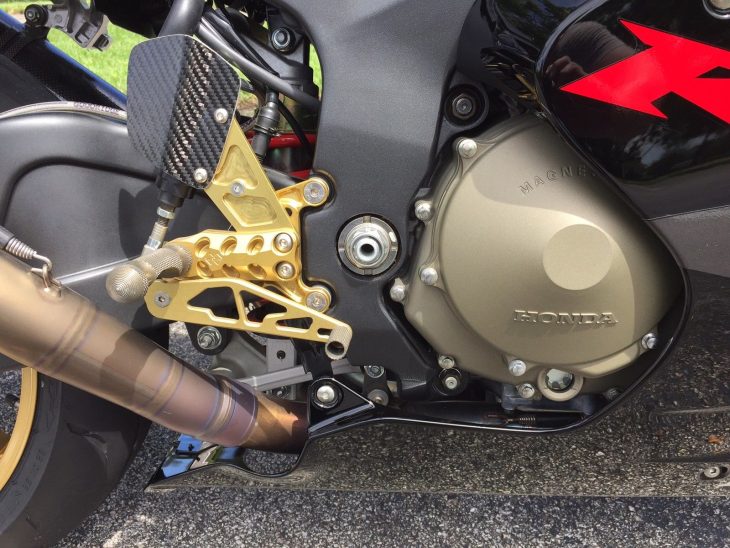 For sportbike fans, the SP-2 offers up sleek styling, Honda racing heritage, and big v-twin noise in a package that you can have serviced at your local dealer, a big plus in much of the US. And if that appeals to you, it will certainly be difficult to find a better example than today's Featured Listing.
From the seller: 2005 Honda RC51 for Sale
Here we have the King of V-Twins… purebred Honda race history here…

2005 Honda RC51 VTR 1000, 804 miles, yes 804 miles, lived life inside climate controlled home.

Marchesini rims, Akrapovic full titanium 2-2 exhaust with carbon fiber cans, Scott steering damper, custom rearsets, custom dropouts, Power Commander, full stainless brake lines, new Dunlop tires installed one year ago… Much, much more.

All original parts boxed and included with sale (factory wheels, rearsets, etc.)

Serious inquiries only, this is quite possibly the lowest mileage RC51 in the world… for sure for sale.
Many owners do like to draw the link between this and Honda's other famous homologation specials by stressing the "RC51" designation, but it's important to remember that these have nowhere near the rarity or exotic specification of their forbears. Obviously, VTR1000 and RVT1000 are the roadgoing versions of the Honda racing twins, but they're far more common and likely will never achieve the same level of collectability as the RC30 and RC45. That being said, they are very competent motorcycles and I expect that very clean examples will certainly appreciate in the future.
If you're planning to add one to your collection, the red-and-silver scheme may be more traditional, but this dark paint looks very sleek and flatters the bike's somewhat bulky lines. The modifications seen on this example are functional, make use of high-quality components, and are easily reversible (the factory parts are even included) if you're looking for absolute originality. Plus this particular RC51 has traveled just 804 miles and has led a charmed indoor life.
-tad