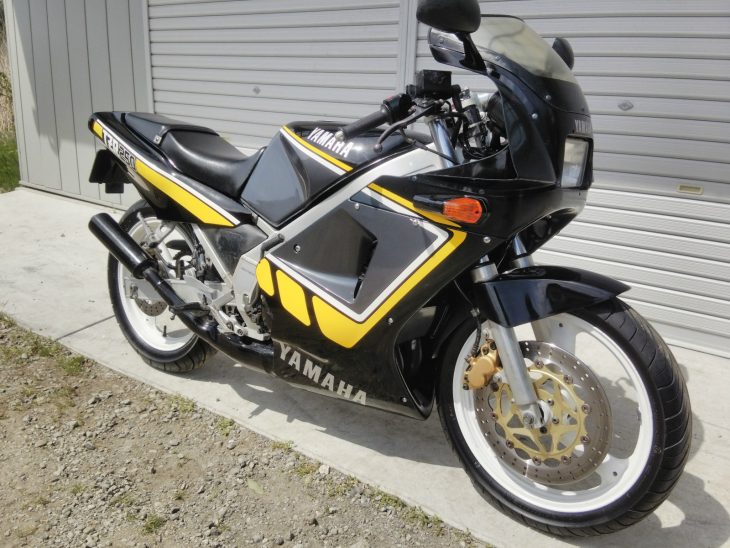 Designed as a natural evolution of Yamaha's RD two-stroke sportbikes, the TZR250 helped set the tone for the entire class, and the bike featured a lightweight aluminum beam frame, full bodywork, and liquid-cooling for the twin-cylinder powerplant that produced a claimed 50hp with the help of Yamahas YPVS power-valve. Until the introduction of the 3XV version of the bike in 1991, Yamaha used a parallel-twin configuration although rivals from Honda and Suzuki quickly moved to v-twin engines. The TZR was cutting-edge when introduced but was quickly eclipsed by the sportier offerings from Suzuki, Kawasaki, and Honda until the 3MA reverse-cylinder version was introduced, although that bike was never officially available outside Japan.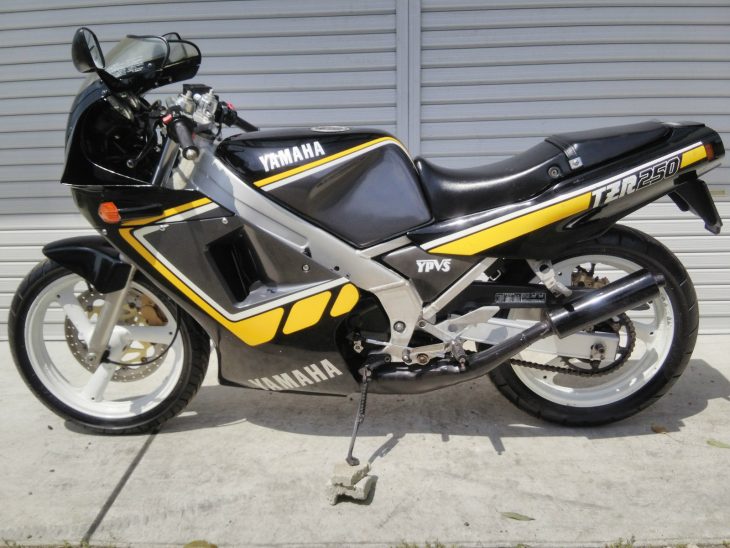 Unlike some other small sportbikes of the 80s and 90s, including Yamaha's own 3MA, the TZR250 came with 17" wheels front and rear. This could, in theory, could help with tire selection: there are lots of smaller "sportbike lite" Ninja 300s and CBR300s running around and certainly bikes like KTM's RC390 cry out for sporty rubber in skinnier sizes. The single front disc and caliper probably won't offer cutting-edge stopping power but, with good pads fitted, should pull the sub-300lb machine up well enough.
This example is fresh off the boat from one of the regular eBay importers, and looks very striking in this unfamiliar color scheme. If you're comfortable with DMV shenanigans in your home state, keep an eye on this one. It's a little rough around the edges, with some scuffs and surface corrosion, but is complete and appears to run well.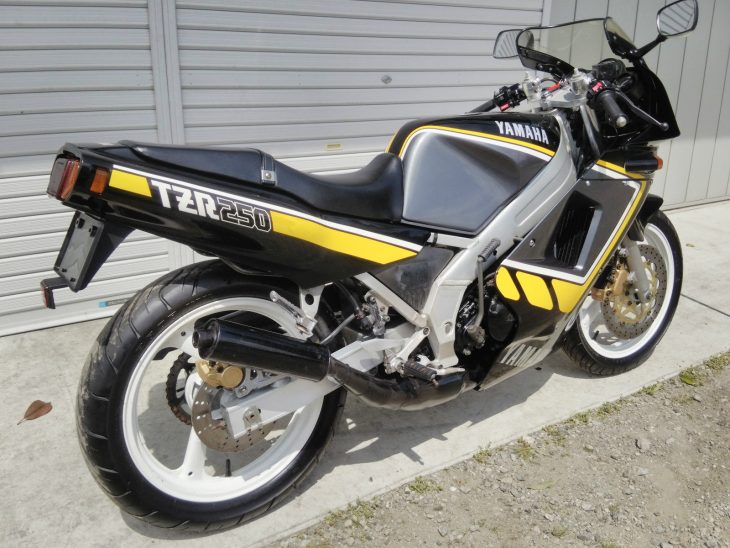 From the original eBay listing: 1985 Yamaha TZR250 1KT for Sale
The bike is just imported from Japan. Not registered yet in the U.S. Very good running condition sharp response of 2-stroke engine is still well. Can shift all gears very smooth. Brakes are work fine. Electricals are all working. Has YAMAHA genuine fairings, but has hairline cracks and chips and scratches on fairings. Fuel tank has some scratches. Will needs new tires and fork seals too. Speedometer looks YAMAHA genuine parts and shows 11,900 km = about 7,400 mi, but actual mileage is unknown. Has an original key.

This is an over 30 years old used bike. Sold as is with NO warranty NO refunds NO return.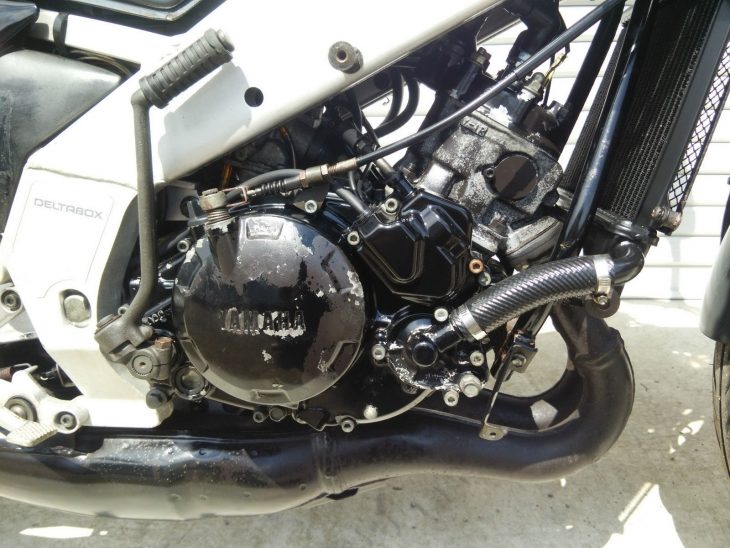 The seller also includes a video of the bike starting and running. The last TZR250 1KT we featured sold for $6,000 on the nose, so this one should probably fall somewhat lower given the recently imported status: the aforementioned bike actually had a NJ title. I happen to like the graphics on this one, although traditionalists may prefer the period's seemingly more common red/white speedblock pattern, so I'm not sure how the color will affect interest in the bike.
Keep in mind that this is a no-reserve auction, so keep an eye on this little TZR as it might go for cheap.
-tad