Honda set the superbike class on its ear in 1992 with the CBR900RR FireBlade, for all intents dropping liter performance into a mid-weight machine.  No longer would a 1000 cc bike have to be a GT weighing 500+ lbs., the CBR900RR was a sharp-handling supersport with a trim endurance fairing.  The low-mile RR on offer has been fawned over and looks museum-ready.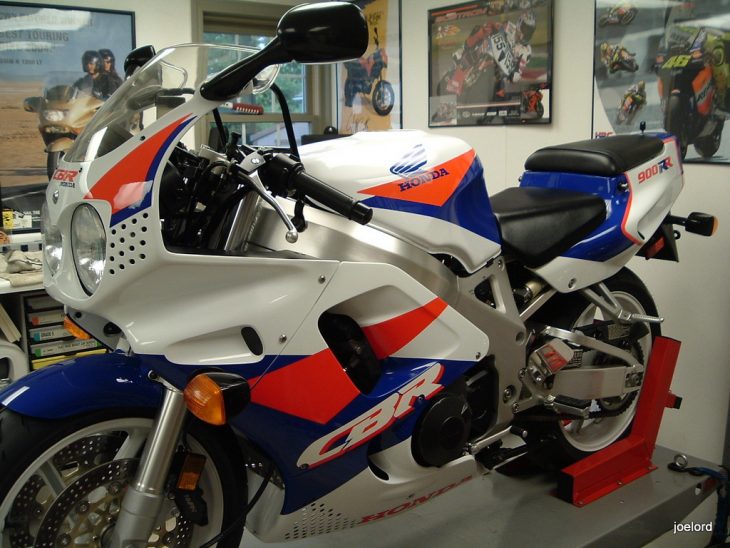 Based on a stroked 750 engine, the 893 cc engine claims 122 hp, fed by 90's state of the art – four 38mm carburetors.  Developed by a special projects division, the aluminum-beam frame holds 45mm conventional forks and Pro-Link rear suspension.  Handling is helped by the choice of 16-inch front and 17-inch rear wheels.  Honda addressed the issue of weight divided by horsepower in the CBR900RR, and made few compromises.  Brackets that could have been steel are aluminum, and castings that were aluminum became magnesium.  All said and done the RR weighed just a few pounds more than Honda's own 600, but ran the 1/4 in well under 11 seconds.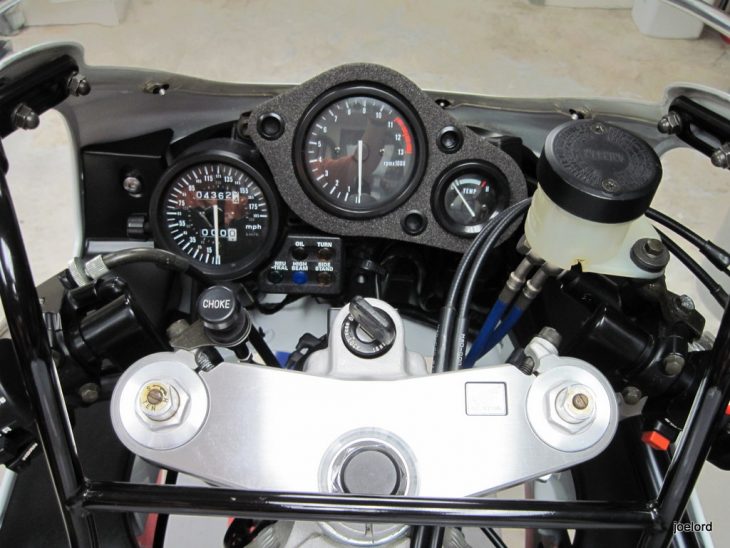 Exhaustively pictured with and without bodywork, it's hard to even see where a wrench has touched this CBR.  Seems like the 4,300-odd miles might be an overstatement.  Battery out and fuel system drained, it's a display bike as the owner states in the eBay auction:
It does have low miles and the bike should tell that story and it did. The tank was clean, no rust or paintwork had been done and it started right up and ran and idled very well. Once home the bike was stripped down to frame and motor. The bike was in great shape underneath as well and was cleaned up, oil and filter changed, fuel and air filters changed, tank and carbs drained, battery removed and discarded then put into climate controlled storage. I have all the receipts of parts that were ordered and installed. All put into a binder for the new owner.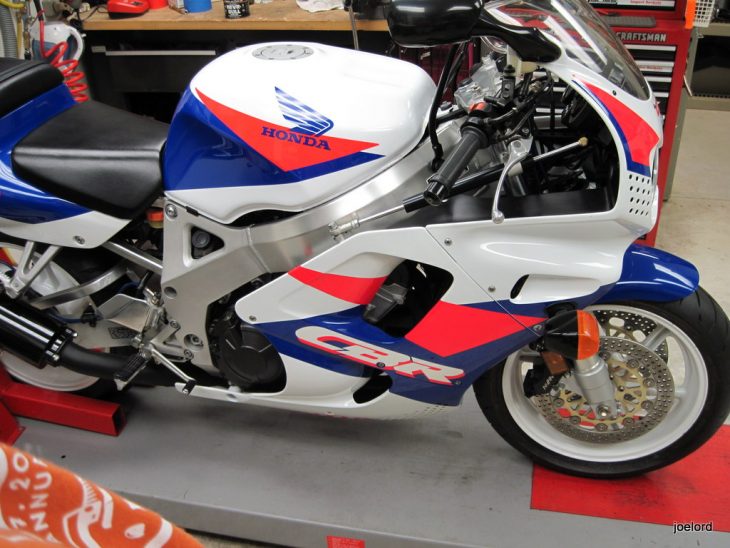 Can't say what the reserve might be on a pristine classic like this, but the auction has a lot of bids and a few days yet to run.  Maybe you are starting or looking for the capstone to a collection, this CBR900RR appears to be able to meet any requirements…
-donn