Just a few years after its ground-breaking introduction, Suzuki added liquid cooling to the GSX-R750, at least everywhere except the U.S.A.  For 1992, we got the last air/oil-cooled GSXR, and it was this owner's first bike.  After his long but successful hunt for a replacement, this rare model year and color scheme is on offer.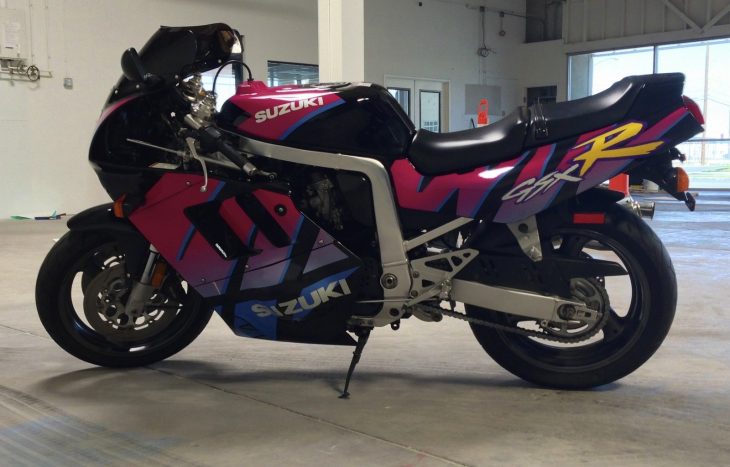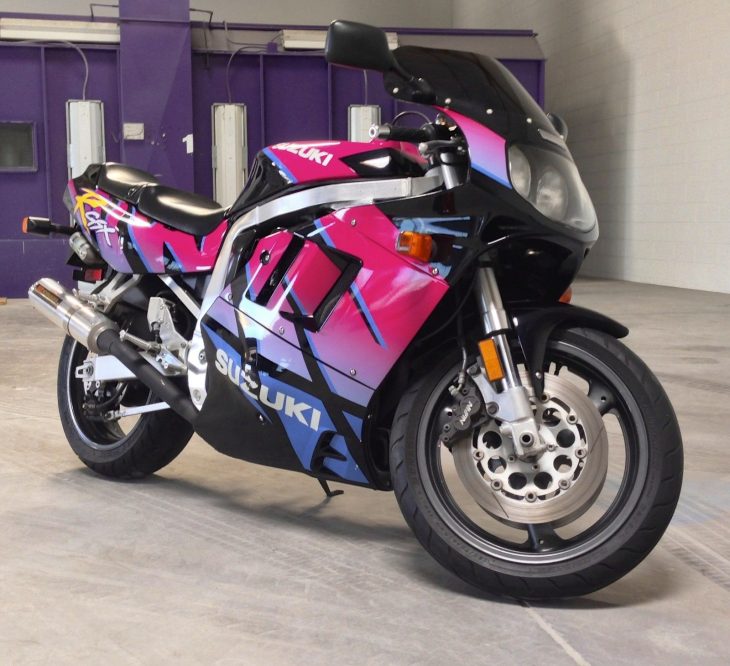 The 1992 model combined valve train enhancement with chassis developments from the GSX-R1100, new bodywork from '91, and came away with 116 hp, a more aerodynamic nose, and a re-designed seat and tail fairing.  Each valve now had its own cam lobe and rocker arm, allowing stiffer valve springs and better reliability.  Upside-down forks were now standard, teaming up with Full Floater rear suspension to achieve a good mix of quick handling and stability.  Dry weight was nothing to brag about at 458 lbs., but the package was good for a 1/4 mile in under 11 seconds.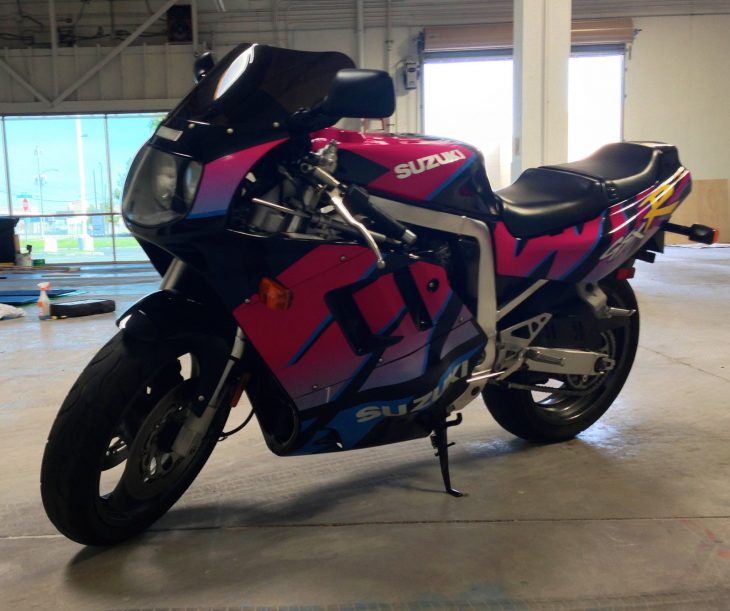 A bit of a holy grail story, this owner had a sky blue / pink and black 1992 back in the day, sold it to a friend and regretted it shortly afterward.  A long search turned up this excellent example and he had the mechanicals freshened up, but didn't end up riding it much.
It's mostly stock as he says in the eBay auction:
This was the last year for the oil cooled version.  This is the Black and Pink "N" code bike.  The previous owner purchased this bike in September of 1994 with 2,658 miles.  The bike holds a clear Texas title.  The only modifications to the bike seem to be the Yoshimura exhaust, windscreen and an alarm.  Other than that, it is bone stock.  Both tires are a little weak.  I'd say they are around 20%-25%.  If you are familiar with the early 1990's GSX-R's, you know that 99.9% of them are scraped up on the lower fairings on both sides on the "Suzuki" decal because of the design.  Those particular areas stick out and catch the majority of rocks and debris that the bike might encounter during regular riding.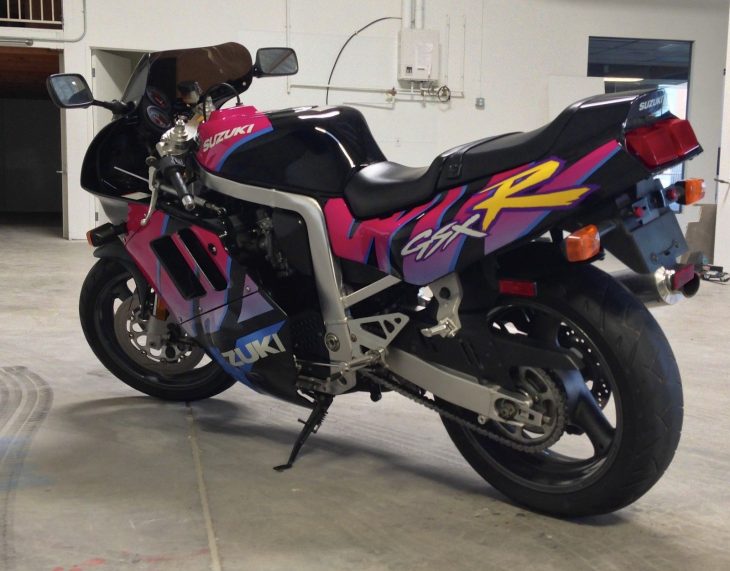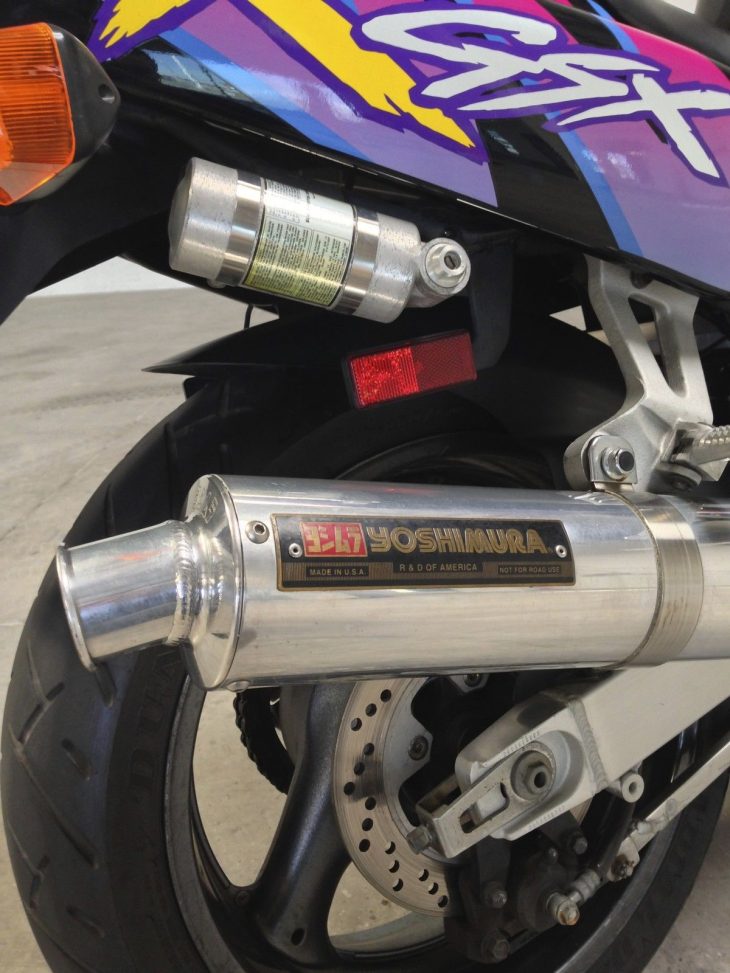 Neat engine with the newer valve train, but without plumbing.  The 1992 model reviewed as easy to ride fast, great engine and handling.  Uncommon colors and graffiti design are in nice unrestored shape with just a couple of abrasions.  New rubber would seem to be in order, but otherwise it should be ready to run down memory lane…
-donn