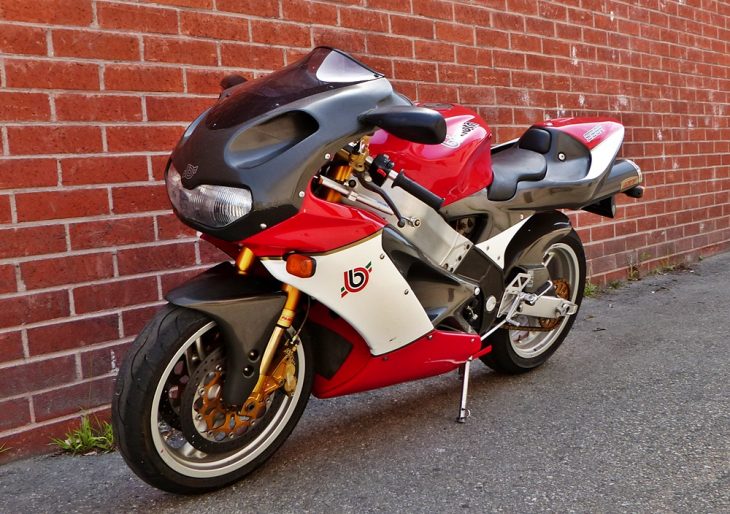 Given the Bimota SB8R's exotic reputation, you might be surprised to learn just how affordable they can be. They're one of the most commonly-seen Bimotas and offer up Ducati noise and performance with looks that you'd never confuse with anything else.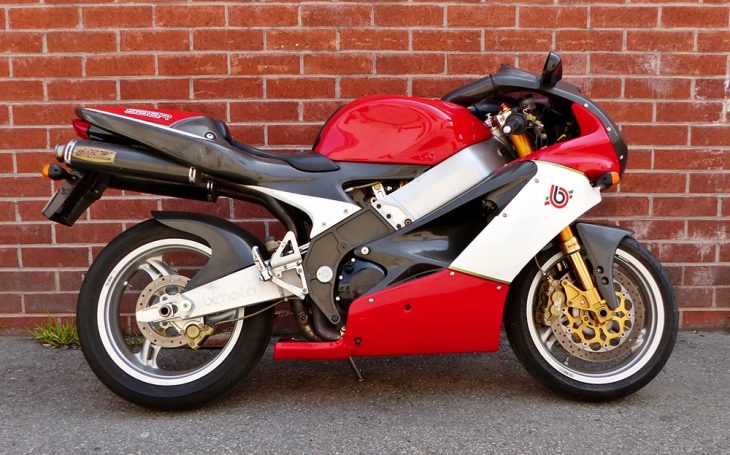 The slightly odd styling certainly matches the exotic brand and the bike uses Suzuki's own headlight, making it look far better than it ever did in the duck-billed [and tailed] original. Suzuki also donated it's eight-valve, liquid-cooled 996cc v-twin engine, tweaked here with different injectors to produce a claimed 138hp, and a real-world 124whp. Not impressive compared to 190hp Panigales, but with a huge midrange as opposed to power further up the rev-range, the SB8R will still be plenty fast, especially in real-world conditions.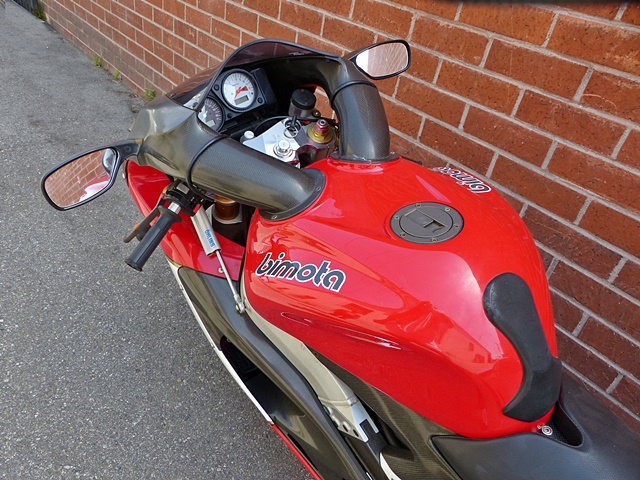 The heart of any Bimota, ironically, isn't the heart: with engines sourced from outside manufacturers, and bodywork just a shell, it's the frames that have always set the company apart, and the one here is a stunner: a composite unit, with aluminum and carbon-fiber elements, along with a self-supporting seat unit. Supposedly inspired by the frame on Cagiva's Moto GP bike, it helps shave almost 50lbs off Suzuki's original TL-R while giving a better weight-distribution as well.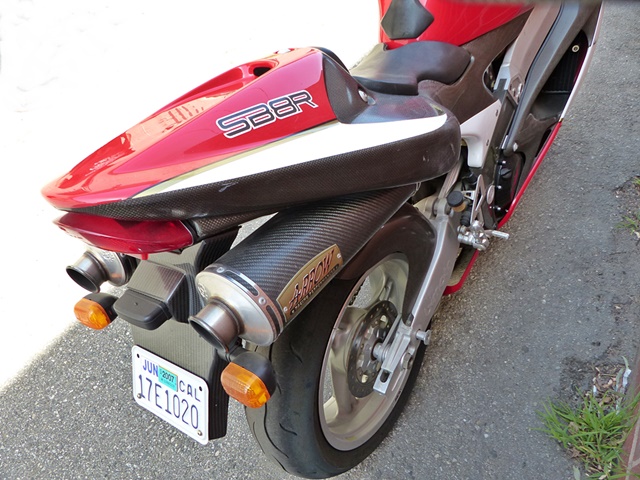 A more traditionally configured Ohlins rear standard shock versus the easily-overwhelmed rotary unit matched to a Paioli fork helps give race-ready handling, and the SB8 had some success in World Superbike competition, although they struggled to meet homologation numbers…
From the original ebay listing: 2000 Bimota SB8R Serial Number "007" for Sale
We are proud to offer this spectacular Bimota which is one of less than 150 built only in 1999 & 2000!

"Exotic, ultra-rare and built with a level of attention few manufacturers can match. " [MCN]

Just 7,969 miles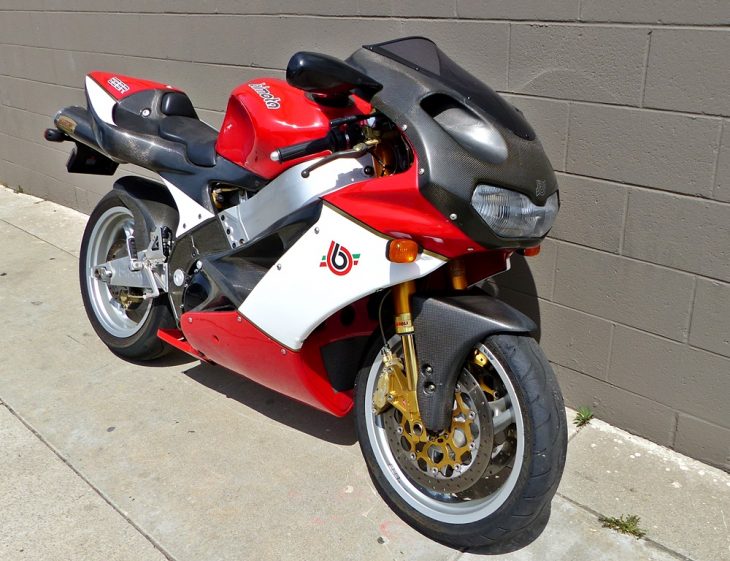 The stock Suzuki gauges are a bit of a let-down on such a wild-looking motorcycle, although at least they're nestled down behind those massive carbon intake tubes and at least they should prove reliable! And the new owner can certainly plump for a nice TransLogic digital dash or something if the standard gauges are too pedestrian…
These exotic machines offer up a bit of a conundrum. They're race-bred, but you'd be likely to tiptoe your beloved Bimota around the track for fear of a crash. The bodywork was designed to ease access and reduce the costs of a crash but, fifteen years later, panel availability may be a challenge. And even if you're well-heeled and keep your pride-and-joy rubber-side-down, sometimes the maintenance parts needed to keep extremely low-production motorcycles running just aren't available, at any price. And if they're NLA, then you have to find folks to make you one-off parts: gaskets, fork seals…
-tad