Update 9.11.2015: Previously listed in March of this year, this 750 TT1 is back on eBay. Good luck to buyers and seller. -dc
Here is a true legend, a Ducati TT1 race bike available for sale in the UK.  The Ducati TT1 was a 748cc race bike based on the hugely successful Ducati TT2.  While the TT2 was only 600cc it won the world championship multiple times. The TT1 didn't produced quite the same success as it's smaller brother and Ducati only built 60 TT1's before focusing its efforts on its street legal version, the 750 F1.
Sadly the early edition 750 F1's werent that good on the street and were described  as "uncomfortable, extremely unreliable, and slow".  But the TT1 was none of those things and is still one of the most desirable and collectible Ducati's ever made, largely due to their rarity and face-melting performance capabilities.
According to the seller, this TT1 is an original Pablo Real race bike run by Team Leoni in the 1984 season.  For those of you too young to know about Real and Leoni, Reno Leoni was a former test rider for the Ducati factory who moved to America in 1965 and stayed for the next 35 years.  Leoni first made a name for himself with Moto Guzzis and then most famously with Ducatis and was instrumental in establishing the early Superbike series and then the emerging Battle of the Twins division.  Meanwhile Pablo Real was the AMA's 1991 Pro Twins GP1 national champion and always ran well on the high banks at Daytona.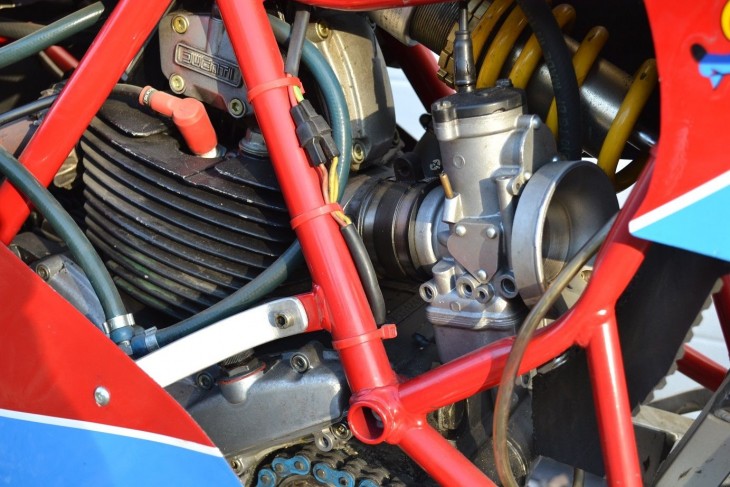 According to the seller, this bike is basically un-restored and looks just as it did when it was last raced (with the exception of a depressurized rear shock).  Apparently the shock went down as the bike has spent the last several years as one of the centerpieces of the Silverman Museum Racing collection.
Here is some of the other info the seller provides:
A fantastic period built privateeer TT1
750Cc engine tuned by Lenci of Rome
41mm Malossi carbs, ported heads, race cams
M1R forks, floating Brembo discs with Gold line P08 calipers, Campagnolo magnesium wheels
Verlicchi frame, Verlicchi lightweight aluminium swinging arm t
his bike's loaded with all the best bits so much of which is of course unobtainable today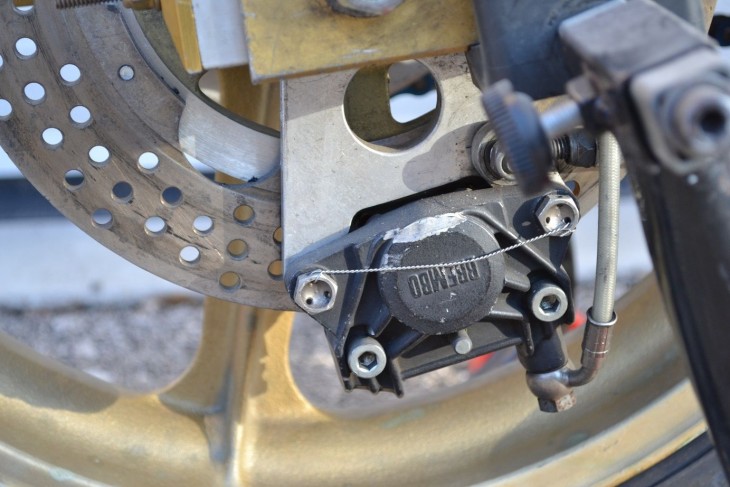 Of course now we come to the question of what it will take to put your hands on this lovely piece of Italian exotica?  Well hang on tight folks because when this bike was offered for sale by Bonhams last year the auction expected bid range was between $16,500 and $18,500 USD.   I think that makes it the most expensive bike we have ever posted here on RSBFS, although a few of the Ducati SuperMonos we have posted have been close.
Even with the recent movements in the dollar vs euro, the asking price for this bike is still likely to be equal to a decent 1st house or a full tuition at a US private university.   But if you are by some chance a RSBFS reader who can afford something like this and you bring it over here to the states, all I can say is….can I have a go?
-Marty/Dallaslavowner