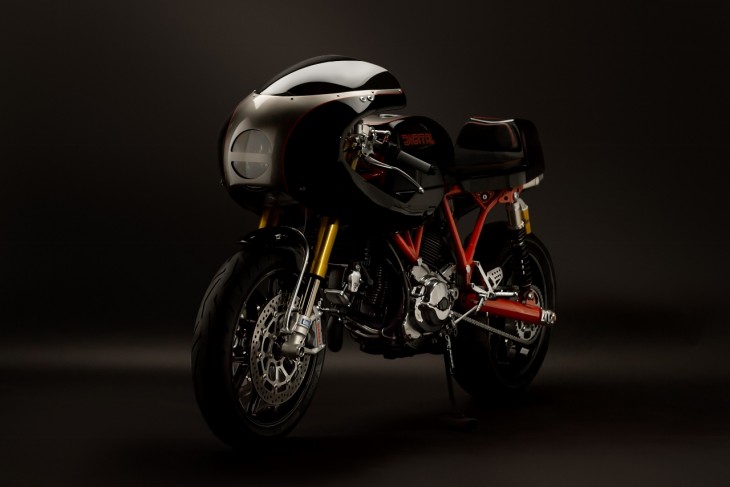 For some people building their dream bikes, the ideal is to create something that's truly new, something that's never been seen before. Others take a different approach, building something that looks basically original, but is just subtly different. They're asking, "What if the factory kept building my favorite bike, but updated it to keep it modern?" Today's featured Ducati Sport Classic is exactly that kind of machine.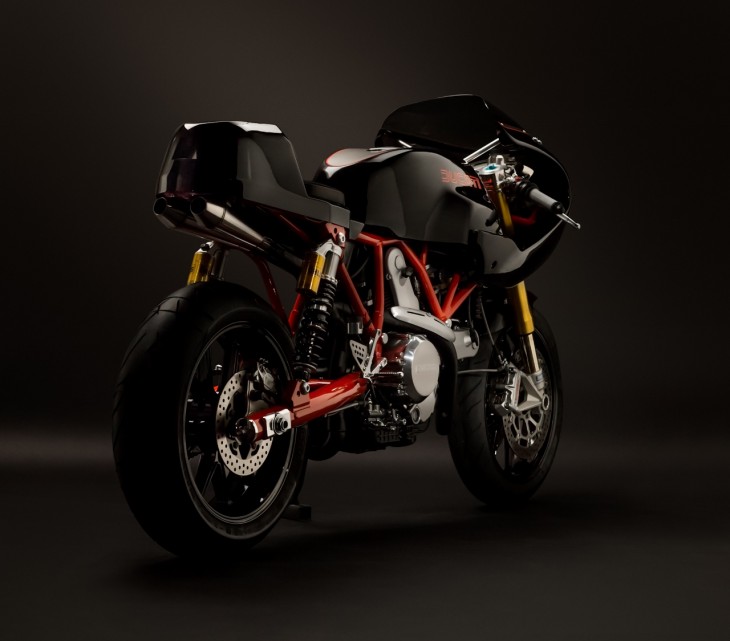 Mechanically, you're looking at a twin-shock sporting Ducati powered by their venerable but very effective air and oil-cooled, two-valve Desmo L-twin engine with twin-plug "DualSpark" heads. Dead stock, the engine produced a claimed 92hp, with plenty of midrange and real-world poke. It's considered by many to be one of the very best streetbike engines ever made, and the extended service intervals of more recent iterations make them reasonably economical to own as well.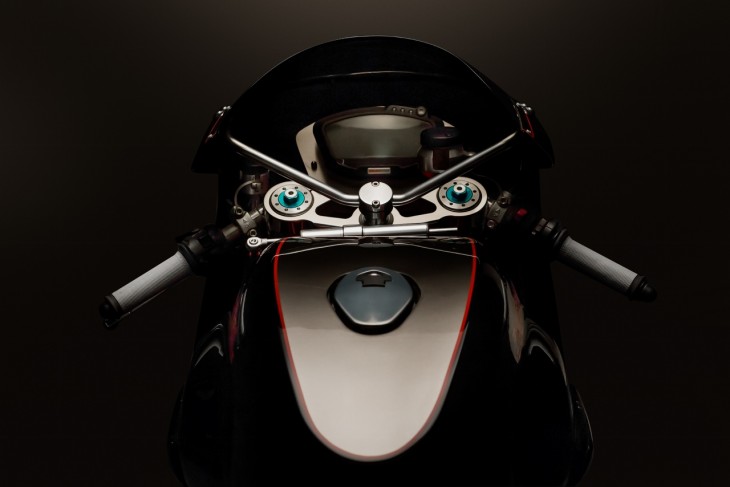 The earliest examples of the Sport Classic actually featured a monoshock rear suspension, with a single shock offset to one side for a vintage look with modern performance. Later bikes switched to the actual twin-shock rear as seen here, although with the very bling-y Öhlins rear shocks, I'd expect this will still outhandle plenty of more mundane sportbikes.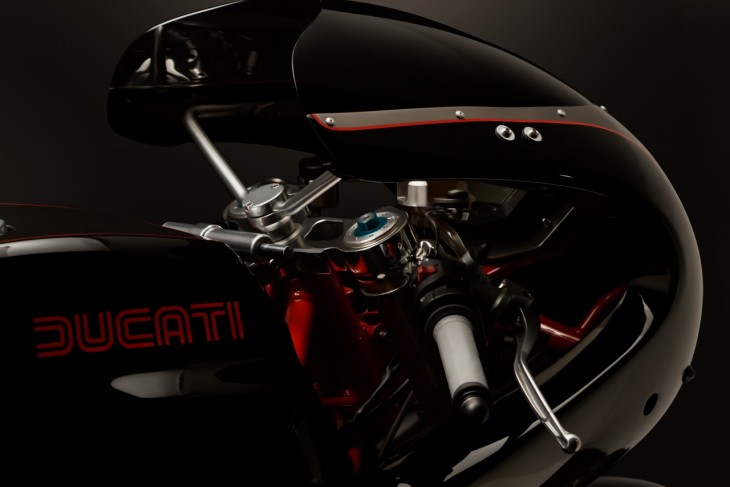 At a glance, this bike might look almost stock, but a closer look reveals a laundry list of subtle updates and modifications that should improve the performance and looks, but stay true to the original spirit of the bike.
From the Seller: Custom 2007 Ducati Sport Classic "Bella" for Sale
Most people are familiar with the Ducati Sport Classic line designed by Pierre Terblanche, but they may not realize that the inspiration for these icon motorcycles was one of his earlier projects, the MH900E Mike Hailwood tribute. This was a limited edition hand-built bike that was carefully assembled in a separate corner of the Ducati factory. It featured one-off details and a fit and finish that was not available in the rest of the regular mass-produced models.

My vision for the Bella project shares that ideal. I imagined what the Sport Classic would look like if it was produced today with high-tech changes, modern improvements, and upgrades that spared no expense. It would be given the same attention to detail and hand-built treatment as the MH900E while being indistinguishable from a bike coming from the Bologna factory. I wanted only the educated and discerning eye to be able to truly appreciate the countless subtle changes that went into building this original machine. For this reason, almost every part and feature that went into the bike was adapted from other modern, high performance Ducatis or the MH900E itself. At the same time it had to be classy and timeless; no billet parts or carbon fiber. From the featherweight 999R forged Marchisini wheels wrapped in sticky Pirelli rubber, to the Ohlins Superbike front end with Brembo brakes, everything there belongs on a Ducati.

Asking price: $35,000. Contact Joe for details

Specs:
Full ground up restoration and customization with minor frame modifications
iPhone compatible Bluetooth ignition
1098 Digital dash w/ custom ECU firmware, mapping, and wiring harness
Ohlins 1098s forks w/ Brembo radial calipers
999s polished triple clamps and clip-ons
Ohlins dual rear shocks
Brembo radial brake and clutch master cylinders
999r forged Marchesini wheels
Pirelli Diablo Rosso tires
Hypermotard mini handlebar switchgear
MH900E polished reasets, frame plugs, and reservoir holders
One piece hand-formed aluminum solo tail section fabricated by Ill Eagle Designs
Matching hand-stitched suede leather seat and rear pad by New Church Moto
Custom undertail dual tipped exhaust
One piece front fairing w/ recessed LED headlight
Hidden indirect LED taillight and turn signals
Ballistic Lithium-ion batter
All aluminum engine and body parts hand polished and brushed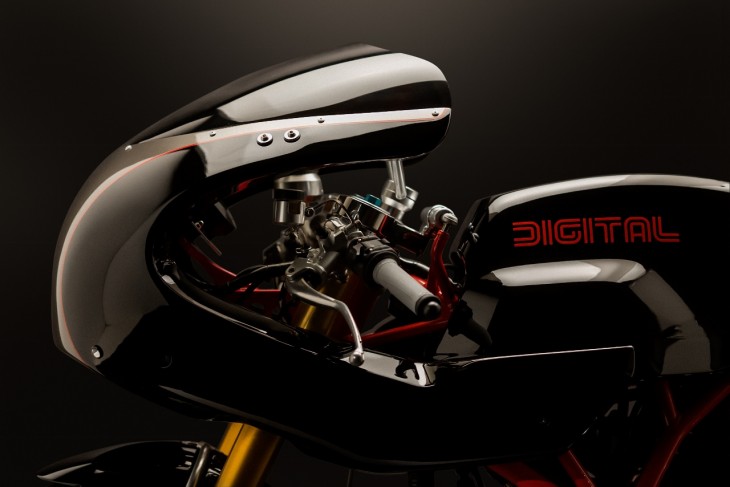 You can't go wrong with a red frame for your trellis-framed Ducati, and the builder obviously tried to keep the build "in the family," using as many parts from other Ducati models to stay in the spirit of a "what if" build.
Personally, I think the cone-style mufflers look a bit small, and although I like how the bifurcated headlight echoes both the Diavel's unit and Ducati's "D" logo, I'd prefer something just simple and round, but that's just picking nits: this is a meticulously built, beautifully prepared, and sumptuously photographed motorcycle that looks like it flat works on the road.
-tad
Photographs used with permission by the seller. Photo Credit: Pierre Robichaud