The big-bore sportbike can lead a hard life, racing from light to light, changing hands often - it's rare to see one survive without some half thought-out mods and undamaged, but here is the exception.  The GSX-R models were the right step for Suzuki after many years developing the GS and Katana, introducing the 750 and 1100 to the USA in 1986 and starting a dynasty.  Lightweight for the time, with the beginnings of alloy frame construction and a now legendary powerplant, the GSX-R1100 is a once and future flagship.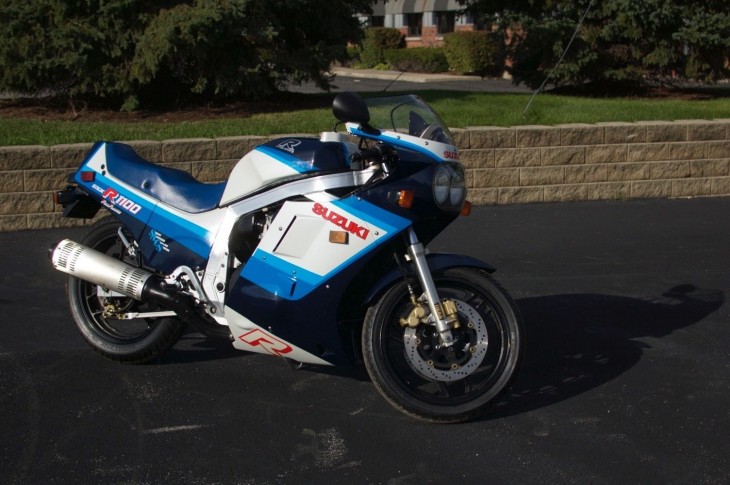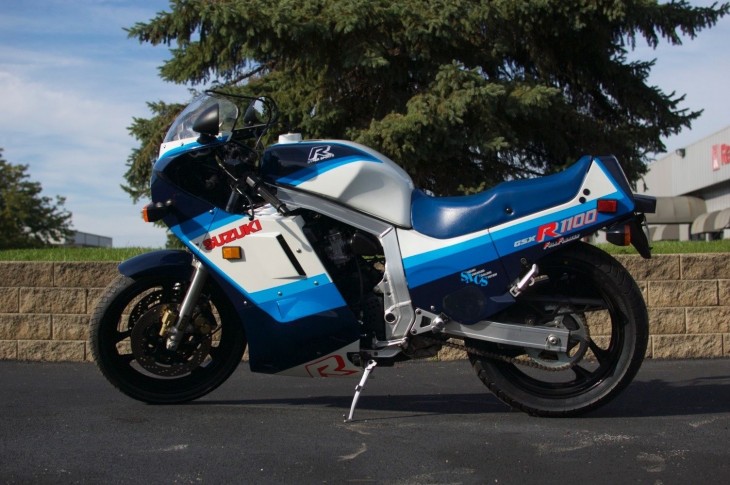 Suzuki's 1052cc mill is air and oil-cooled, with a newly designed two-stage oil pump providing high pressure to the bearings and lower pressure feed to cool the internals.  The carburetted engine with double overhead cams generates 125 hp and 76 ft-lbs. torque.  It's laid in a cradle of aluminum extrusions welded to cast connectors and steering head, more heavily built than the 750 frame and quite rigid.  Only five speeds are required with all that torque.  41mm front forks are fully adjustable, and Full Floater monoshock rear shock is adjustable for rebound.  Twin 310mm disks are up front with 4-piston calipers, and a single 220mm disk follows.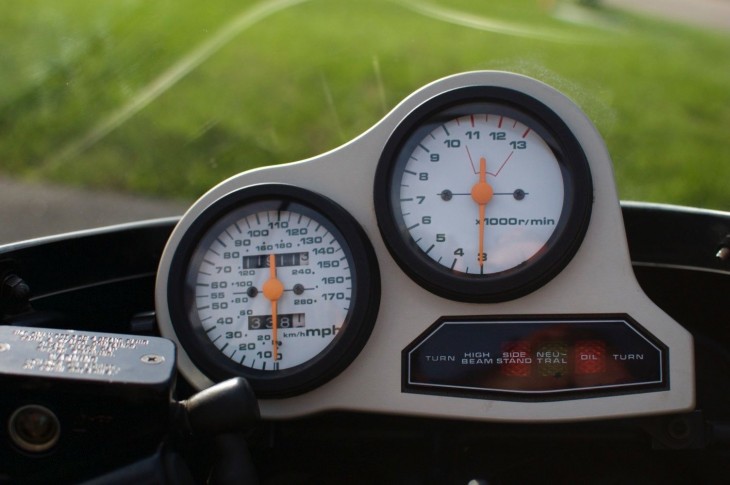 This GSX-R has almost 12,000 miles but it doesn't amount to even light wear over just about 30 years.  Surprisingly stock for a liter bike of a certain age, most have been "improved" or all the alloys polished, re-painted or even re-bodied.  Looks super in the pictures, just a couple of notes in the eBay auction:
Features:
Has original Air Box, Exhaust, all wire ties, all frame plugs, hardware, assembly check paint on bolt heads, original brush finish on frame. Runs as good as it looks. Bike is 99% original I'd say.

Whats NOT original:
Windshield
Battery (brand new sealed Yuasa brand)
Tires (brand new Bridgestone BT45s)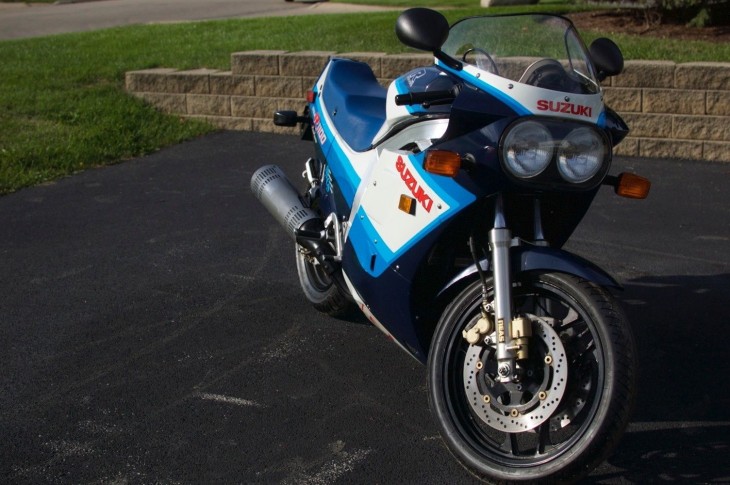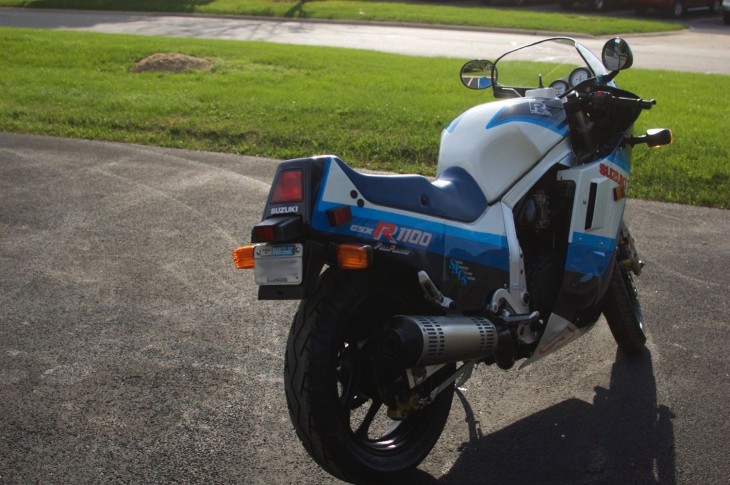 Bidding started almost as soon as it was posted, and there's no telling what a time machine like this can bring.  Tests from the day praised the big machine's handling, torque and light weight, it'd be something to step back in time and smash an 11-second quarter-mile or straighten out Laguna Seca...
-donn