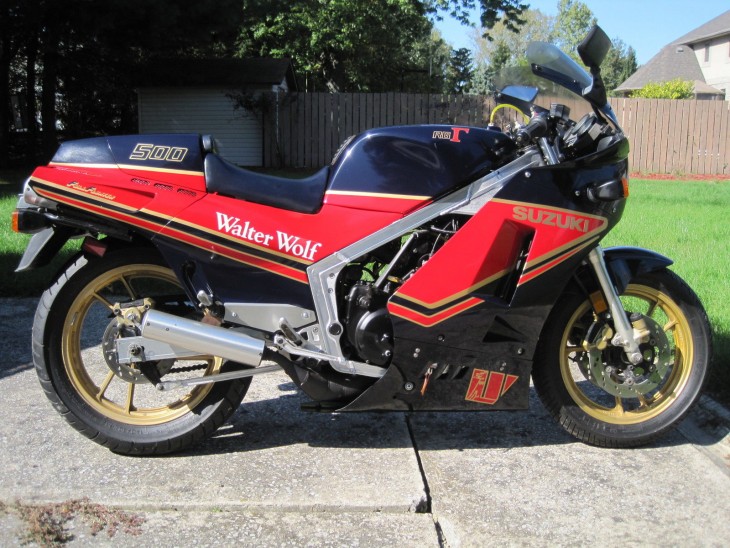 The Suzuki RG500Γ Walter Wolf Replica is one of the most collectible sportbikes of the 1980's, combining maniacal two-stroke power-delivery, big cubes, a state of the art suspension, and an evocative race-rep paint job.
It's always fortunate when someone is born with such an appropriate and evocative name, and Walter Wolf certainly fits that description. An Austrian-born, Canadian oil tycoon and racing sponsor who supported UK racing teams at the highest levels of both two and four-wheeled competition.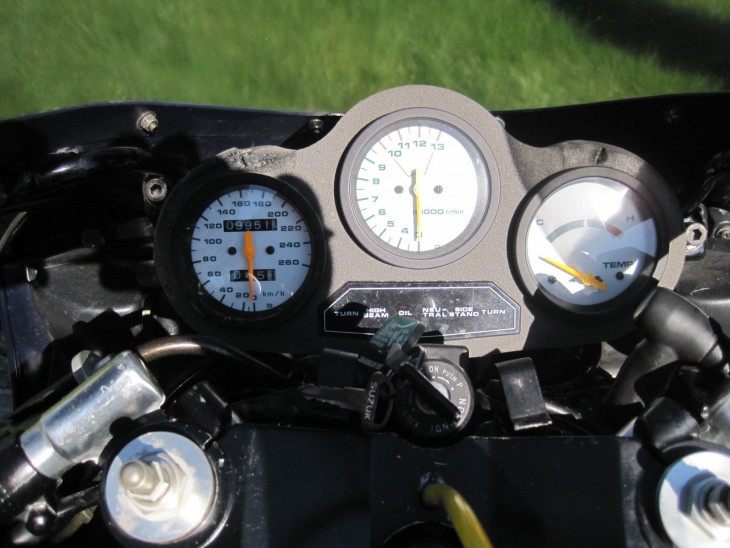 Powered by a water-cooled "square" four cylinder that used two parallel twins geared to a common crank to produce 100bhp, the Gamma blew the competing RZ500 out of the water in most quantifiable performance measures, although that bike obviously has its rabid fans as well.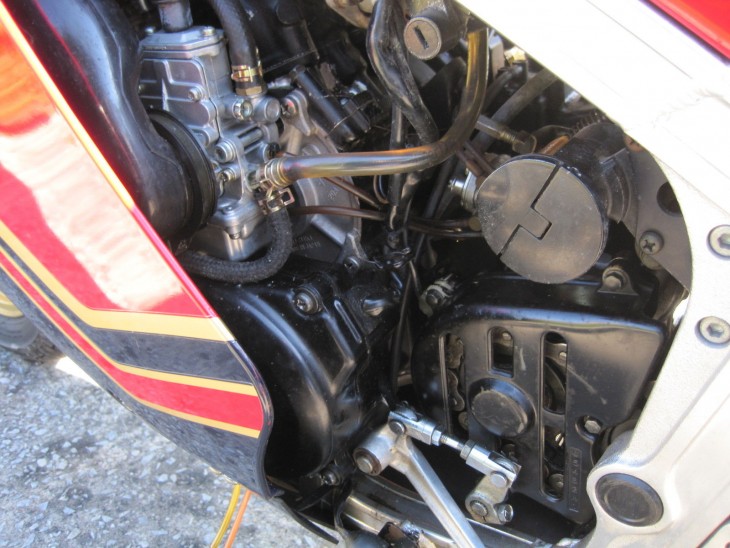 From the original eBay listing: 1986 Suzuki RG500Γ Walter Wolf Replica
The bike is in very good condition but it does have however 2 small cracks in the body work that have been plastic welded that were there when I purchased the bike over 14 years ago from the last owner that had it in storage for about 10 years. You can see them in the pictures and there are some very light scratches on the LH lower expansion chamber that you can see also. There looks that there might be a very small piece of plastic that is cracked from one of the tabs that is on the mid panel but it is covered by the upper so you will not be able to see it from the outside if you look at the bike. Other than that there are two spots on the foam pad that is around the instrument panel that have some sun burn from the wind shield which is a very common problem on these bikes.

The bike is not perfect, since it has two or three small hair line cracks in the body work that have been fixed but for a 29 year old bike that has 9951 km on it, it is very close. I would say it is a 9.5 out of 10 and the cracks are very hard to see unless you know where they are and I point them out to you.

The bike is in storage at the moment but before I sell it I will take the carbs. off and have them ultrasonic cleaned and have them synched.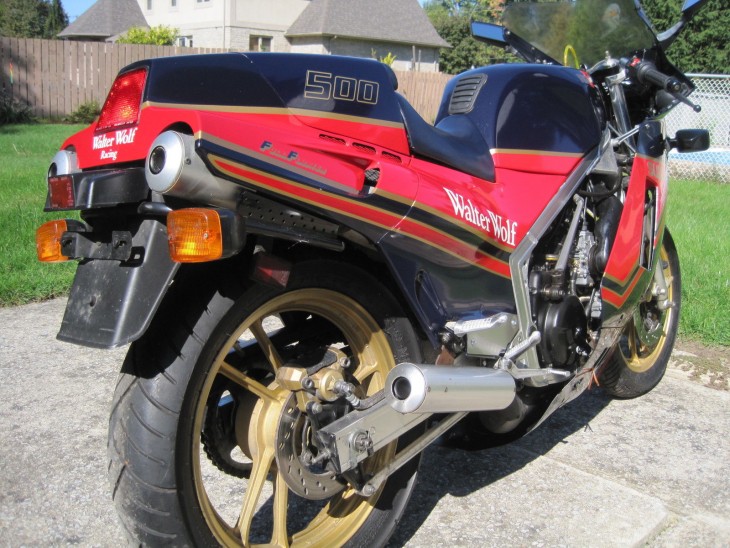 This example may not be flawless, but it's about as close as you're likely to get, and in very original condition with low miles.
These aren't the most elegant-looking bikes, a little bulbous to my eye, but the blue/red/gold paint on the Walter Wolf bikes really flatter the shape. 100bhp may not sound like much, but keep in mind the light weight and slightly abrupt power delivery certainly make for an entertaining ride, an a valuable one to boot.