There's an interesting ongoing discussion in the comments section on this site regarding exactly what qualifies as a "rare sport bike." Bikes seem to fall into three general categories: exotics like Bimota or limited-edition Ducatis. Bikes that weren't rare when new, but have become rare simply because good examples have become scarce through attrition, like the early GSX-R models.
But my favorite are the quirky, unusual bikes that are rarely seen outside of their home markets, or failed to find an audience when new. This Yamaha SDR200 definitely falls into that third category.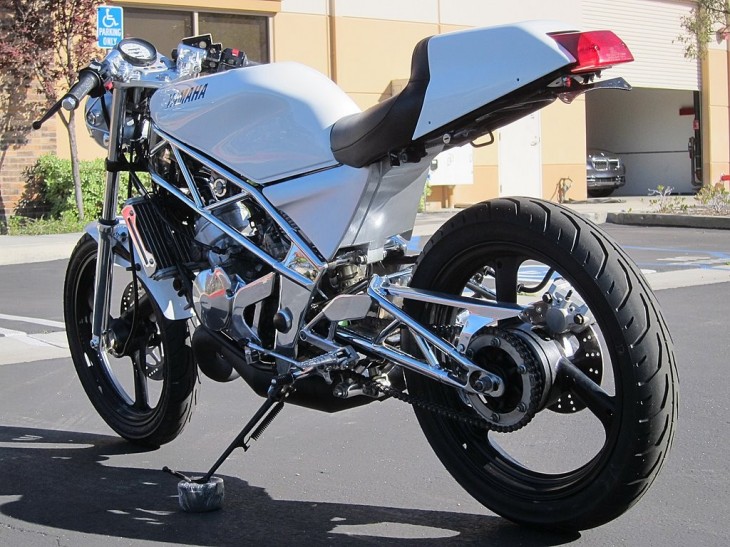 It's not glamorous, or especially powerful. There are no bits of carbon bodywork, or titanium fasteners, or magnesium engine cases. It does feature a delicate, gorgeous trellis frame and swingarm combo that looks more "Maserati Birdcage" than "Ducati Monster."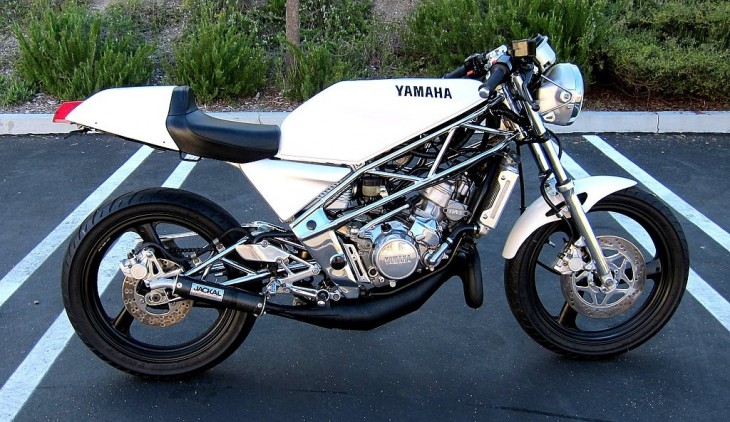 With its three-quarters scale proportions, this bike would probably not be the best choice for many "American-sized" riders. But if you're petite, or don't care that you look a bit ridiculous as a big man on a little bike, this might be a perfect, unusual ride. It certainly isn't tame: with 34bhp on tap from the two-stroke single that featured Yamaha's YPVS power-valve system, 6 gears to play with, and only 230 pounds [dry] to push, this thing should be an absolute laugh-riot. With those skinny tires, at or near its 100mph top speed, I'm sure people you've passed would be convinced they'd just been blown off by a jet-powered bicycle!
From the original eBay listing: 1986 Yamaha SDR200 for Sale
This bike has 13,700km on the clock (8200 miles) but has about 500 miles on the complete restoration. I had this bike taken down to the bare frame (see pics), everything was gone through. I doubt you will ever find one like this again, it was a fun project and somewhat taxing at times finding parts but they do exist, there is a large cult following in Japan and a company that specifically specializes in SDR200s. This bike is currently registered and plated here in California good until February of 2015.

I will try to recall the best I can the mechanical here. The motor was taken apart and installed a new piston ring set and piston, base gasket, head gasket, fork seals, clutch basket, alternator gasket, oil pump gasket, water pump gasket, water pump seal, needle and seat for the carburetor, float bowl o-ring, airbox to carb boot, new triple clamp bearings, new wheel bearings, new steering bearings, new swing arm and linkage bearings, new air filter, new battery with trickle charger, and new chain. These items were replaced not because they had to be, but I wanted it new.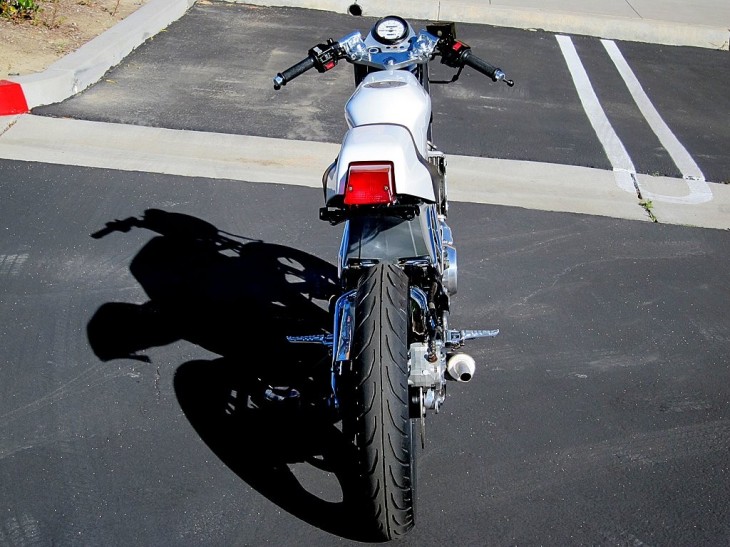 It's pretty easy to see why this thing earned the nickname "Whippet", and tt strangely reminds me of the Sachs MadAss: there's something playful about it. The design is fully-realized and mature, even if the bike's raison d'être is hooliganism.
The seller is asking $6,200 which seems like a whole lot of cash for a quirky little two-stroke with no racing history, regardless of how much money he's sunk into the restoration. On the other hand, if you are a fan of these, I'd imagine you won't see another one this nice in the US anytime soon, and the price is fully one-tenth the price of a Ducati Panigale Superleggera, which makes it seem a bit like a bargain…
-tad