It looks like the melting snow in much of the country is uncovering rare gems that are begging to be ridden. While the last RZV we posted probably didn't have to live indoors due to the snow, today's bike has low-ish miles, some thoughtful mods, and enough spares to put it back into OEM condition. It looks like it was owned by an enthusiast, was well cared for, and now needs a new home. The market is certainly speaking loudly on these models, and this one in particular: bidding is up to $11k with a few days still left on the docket. Move fast if you want to step into the big boy two stroke leagues – these aluminum frame RZV (Japan market) models are the rare among the rare in RZ speak!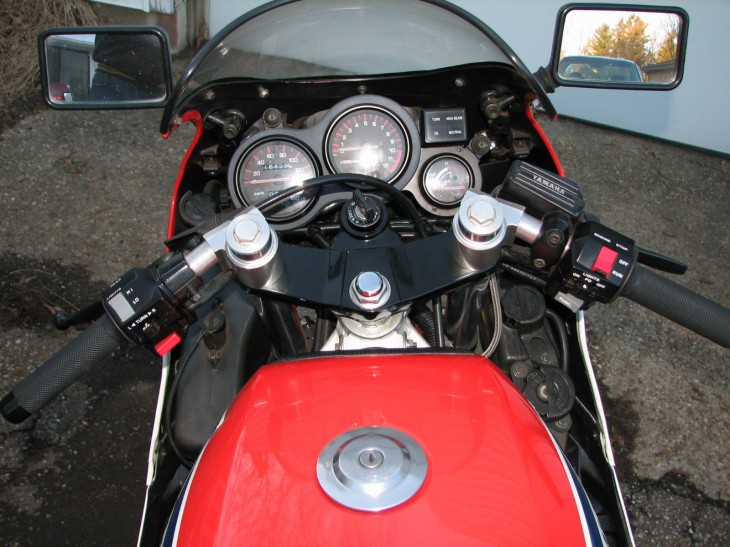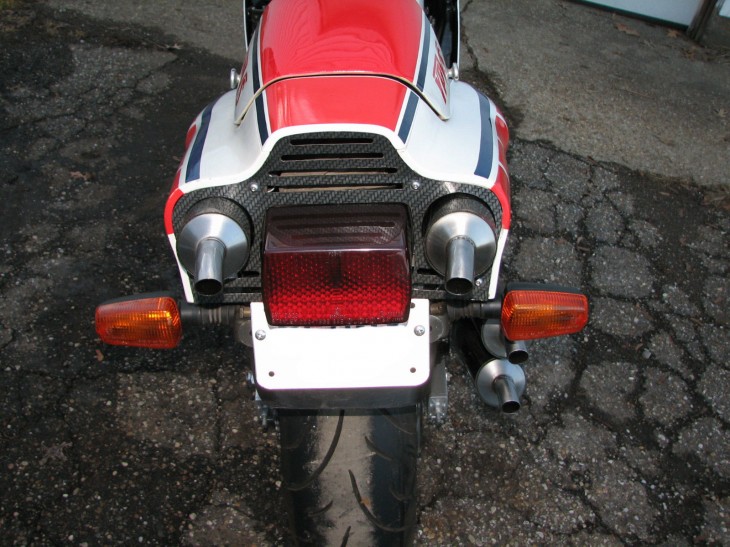 From the seller:
This is a 1985 Yamaha RZV500R (1GE) late 85, I have all the original parts to put it back as O.E.
The front end is a 92 FZR 600 and the rear wheel is from a YZF600. 160 17 rear 110 17 front.
The tires are new Dunlop's, exhaust is Jollymoto w/carbon fiber cans. The engine has about
1000 km on it, went through the motor just to check it out and all it needed was re-ringed and honed
resealed the complete motor. Put it on the dyno and it put out about 95 hp it will power wheelie in
1st gear and that's with a 38 tooth rear sprocket. It has many NOS parts on it.
Lots of pictures, text and details – and this cool video. How can you not want a bike that looks and sounds as great as this? Bidders are lining up – are you one of them? Good Luck!
MI