When it comes to iconic motorcycles, the Suzuki GXS-R lineup stands proud. Still popular and relevant today, the roots of the GSX-R go back to 1984 when the original "race bike for the street" was released in 750cc trim. By 1986 Suzuki upped the ante and introduced an 1100cc monster into the hands of the public. Featuring a ground-breaking aluminum frame, the Gen I GSX-R series bikes were shaped by fanatical attention to detail and diet. While the rest of the world was looking towards liquid cooling – with potential for more power at the expense of greater weight – Suzuki utilized more light-weight air cooling and augmented it with a robust oil cooling scheme. The 1100 tipped the scales at a mere 435 lbs. Today these slab-sided rocket ships are highly prized as collectables. The financial future of this model should be bright for clean examples.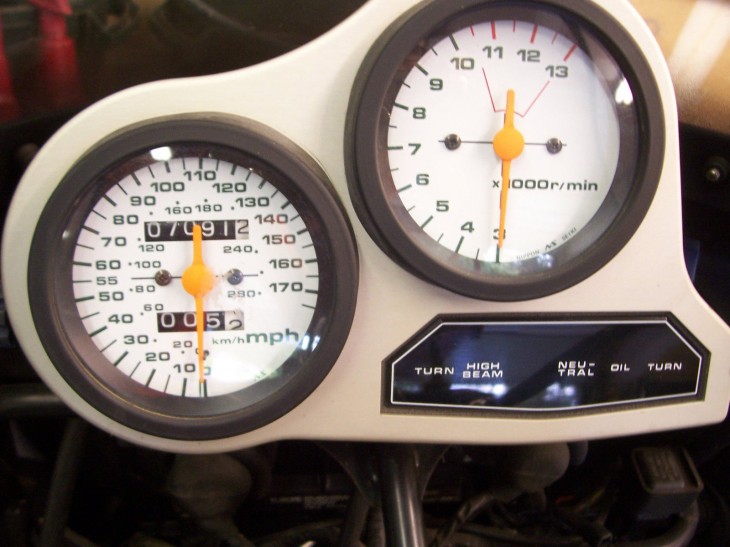 From the seller:
I found this 1 owner all original 1987 GSX-R 1100 with only 7198 mi on it, all original parts, new tires front and back, garage kept its whole life it does have a small crack on the upper left side front fairing right by the rear view mirror approx. 5 inches long, hard to see it really, this bike is nothing short of great, we all know how hard it is to find something like this, never been abused always cared for, comes with original title, sold new 3/23/88, comes with 2 factory Suzuki keys, owners manual, plus I got some cool pics of the bike back in the day from the owner….all in all a great find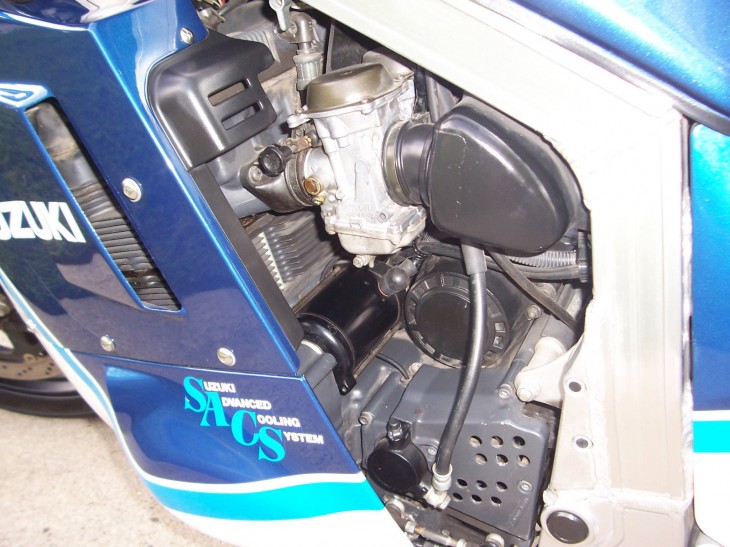 Claimed to be a one owner bike (although not being sold by the original owner), and with only 7,000 reported miles on the clock, this slabbie is looking pretty good by RSBFS standards. This bike owns a significant piece of sport bike history, looks great, and would be a great addition to any collection. Not interested in collecting? Then consider this a 130 HP rocket ready to embarrass many modern bikes on the way up to the Rock Store (or whatever your favorite canyon ride might be). With a current bid of only $3,000 – with reserve in place – and a Buy It Now price of $8,500, this example will be finding a new home soon. Is there room in yours?
MI