It took a lot of effort not to title this one Danger Zone or Top Gun but now that it's out of my system, this has to be one of the cleanest Ninja 900's I've seen in a long time. The seller includes dozens of high quality, close up photos for inspection as well as a very detailed description at the auction listing. Bidding has been steady and is currently showing $5k reserve not met.
dc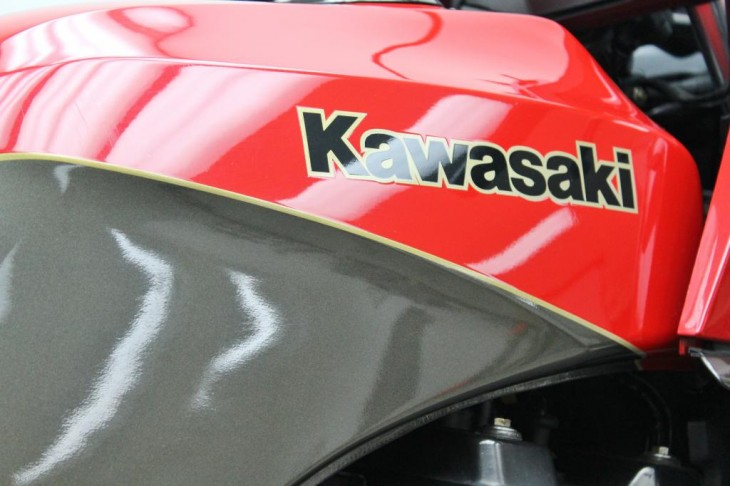 excerpt from the seller:
The condition of this machine is highly original and un-restored. The frame and engine numbers are factory correct and original. It is the 900 cc engine. The gearbox is also original to the machine. This Kawasaki is completely original, has never been apart, and has never been modified or wrecked. I believe I am the third owner from new. It is a fantastic original 28 year old machine that deserves to be ridden and preserved.

This machine has been in my collection for some time, is started on a regular basis, and ridden about 200 miles per year. When I purchased the bike, it had been owned by another collector and ridden occasionally. At the start of every riding season, I do a sympathetic re-commission of it by checking all of the major engine, transmission, and braking components for wear and safety. The gas tank was cleaned when I purchased it, and the carburetors were inspected, cleaned, and re-installed and the air filter checked. All fluids are changed, and both front and rear brakes were checked, as new brakes were installed a few seasons ago.