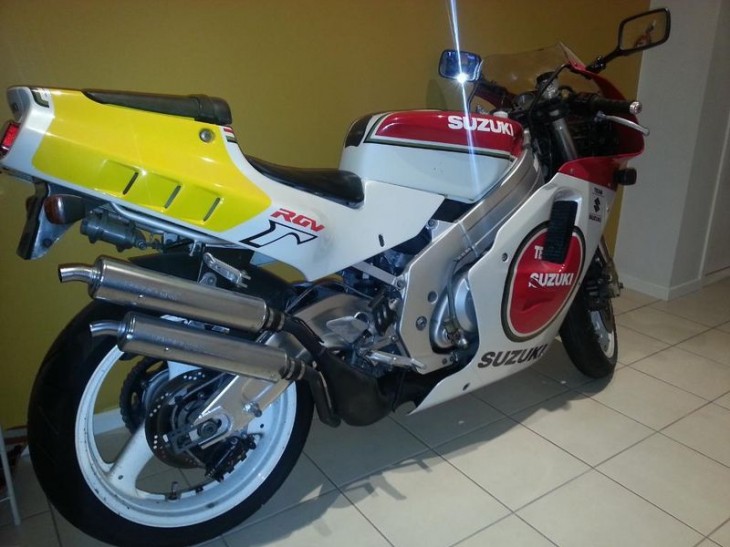 Remember Schwantz showing up at various GP's with "Lucky Strike" missing from his bike and leathers?  Suzuki did too and hooked Australia (yes, it is still there) up with 50 of these examples back in 91.  I had no idea these were the real deal until a collector here in the U.S. got his hands one.  Yeah, it is just some stickers but still a hell of a bike to top off a RGV collection.   
It's been ridden with 51,000 KM's and the one close up show a decent amount of corrosion.  Would that stop me from buying it?  Hell no!  The seller is asking $7,000 AUS.
Here is the listing on Gumtree.
IK